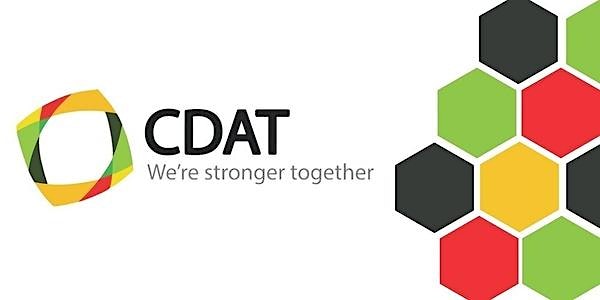 Northern CDAT's Regional Forum
Northern CDAT Regional Forum - Disasters, Recovery and Evidence Based Activities
About this event
CDAT staff invite you to join us for the annual CDAT Regional Forum - An informative half day online event.
Speakers TBC
The regional CDAT forum is the opportunity to network with other CDAT's in the region. We will be going through the latest Evidence Based Activity Guide which contains a wealth of information and can be considered the CDAT bible of ideas for how you can target and implement programs tailored and fitting to your area.
In light of the recent natural devastation in Northern NSW we are also tailoring the regional forum to discuss resilience and recovery. Hearing from an industry professional with valuable guidance and understanding in natural disasters and the road to recovery for community.