Description
NORMALISING THE CONVERSATION ABOUT SEX
Beach Lane Autumn Festival
11.30am in the LIBRARY
Trish will inspire you with her personal story in which she shares her passion and experiences of life, love, sex and relationships. She creates an open and lighthearted space to reflect and ask the questions of ourselves in all these vital areas of our lives.
She comes well qualified in understanding how relationships and sexuality are affected at different times because of childbirth, raising children, menopause and familiarity.
---
About Trish

Following a 37 year marriage which produced 7 children, Trish decided she wanted to help other people with Relationship and Sexual issues within their lives.
In order to compliment her extensive experience Trish completed studies in Counselling, Sexological Bodywork, Boundaries, consent and empowerment, and Tantric Sex specialising in Breathwork.
Trish has successfully practiced in Sydney, Brisbane and Melbourne and brings to you a practical approach to relationships and sexual issues, delivered in a caring, loving way. Working with Trish you always feel nurtured as she is so 'present' in her sessions with you.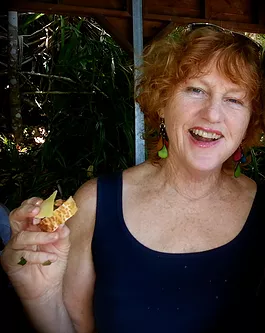 ---