Nonprofit Advanced Strategy, Risk & Governance Masterclass - Hobart
Description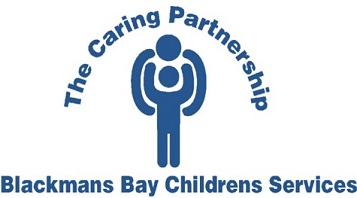 You are invited to join over 3000 CEOs, senior executives and board members across Australia in this accelerated approach to professional development.
We are excited to be hosting a 1 Day Masterclass in Advanced Strategy, Risk & Governance; facilitated by Steve Bowman from Conscious Governance.
This sort of opportunity doesn't come around too often in Tasmania, so don't miss out…
What does this Masterclass include?
This Masterclass will give you the skills and tools you need to create the future for the communities you serve.
☑ Being Strategic
☑ Effective Governance
☑ Risk Management
☑ Leadership Development
Learn how to leverage the complete toolkit of the modern Director to govern effectively and with confidence.
So ask yourself: Are you ready to create a future for your community that you can be excited about?
Meet your presenter...
Steven Bowman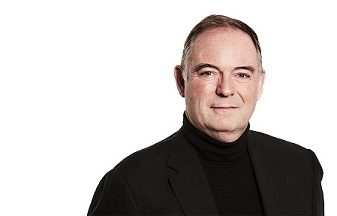 Your Masterclass host, Steven Bowman, is renowned for his extensive knowledge and global experience, his irreverent take on otherwise dry topics and his ability to draw wisdom from the Masterclass group.
Steven is a seasoned Board adviser, with a great depth of experience and skill facilitating Board reviews and the strategic planning process. He has held numerous senior executive, CEO and Board positions with some of the most prestigious organizations in the USA and Australia, as well as authoring and co-authoring over 14 books on governance, strategy, risk and executive leadership.
Acknowledged as a pioneer in the field of strategic awareness, Steven has built a reputation around the world as an adviser who empowers his clients by offering multiple perspectives on any given challenge.
Take the tired conventions of Boardroom governance and put them back on the shelf. This Masterclass will encourage strategic thinking in an unconventional way.
AGENDA
9:00-11:00am : Forget The Strategic Plan and Build Strategic Awareness into Your Organisation
• How to put your strategic plan to work at every board meeting
• Being strategic as a Director
• Strategic induction programs
...and much more.
Morning tea break (provided)
11:20-1:00pm : Everyone Tells Me I Need A Strategic Plan... How Can I Get it to Work?
• How to structure the strategic planning process for success
• Structuring staff and Board agenda reports
• How to link your strategies to new innovation
...and much more.
Lunch break (provided)
1:30-3:00pm : Risk Management Rocks When Seen Through The Lens of Strategic Opportunity
• A simple yet powerful risk management plan (with nonprofit examples)
• The role of the Board in risk management
• The secrets to identifying and monitoring the important risks
...and much more.
Afternoon tea (provided)
3:15-4:00 pm : Governance Processes That Actually Work
• Key governance processes that most Boards don't have
• The critical problems with board evaluations
• Designing a Board recruitment plan that attracts the Directors you need
• How to deal with unproductive Board members.
...and much more.
Don't let this year be business-as-usual for your Board or stakeholders. Elevate your approach to strategic governance and join the thousands of CEOs, Board Directors and senior leaders leading transformational change in their organisations.
In the words of one attendee, this Masterclass is the place to "renew your vows", and step back into governing for your community with not just a greater depth of knowledge but a new found enthusiasm.
- Tickets on sale until 5:00PM Friday 18th May. Limited spaces availables so book now! -


---
FAQs
What can I bring into the event?
Lunch, morning tea and afternoon tea are supplied. Feel free to bring devices or books to take notes. All registrants will receive a free copy of the nonprofit e-book "The Conscious Chief Executive".
How can I contact the organiser with any questions?
Contact Blackmans Bay Childrens Services directly on 036229 4914 or email admin@bbchildcare.org.
What's the refund policy?
There is a no refund policy for this event. However, at our discretion exceptional circumstances may be taken into consideration. In this case you will need to contact Blackmans Bay Childrens Services directly on 036229 4914.
Do I have to bring my printed ticket to the event?
Please remember to bring your printed ticket on the day to expediate the registration process.
Is my registration fee or ticket transferrable?
Yes. Please send an email to admin@bbchildcare.org to notify of the changes to ensure our particpation list is updated.