Online Leadership Training Program for Non Profit Organisations
About this event
Leadership Training Program
Leaders have different qualities and styles to 'guide' people toward the vision. In thinking about this, it's clear that leadership is complex, changing and individual. Recognising this is an important part of understanding leadership and how a leader will develop their skills and lead in the future.
The leadership training will focus on the expectations of leaders in the not for profit sector and provide them with practical skills to be an effective leader. It will help them to effectively lead and inspire their teams by building strong relationships, leading by example, managing growth and conflict, and effectively handling the changes that are constantly affecting the NFP sector.
Day one: Understanding myself as a leader
This session will provide leaders with a better understanding about leadership and what type of leader they want or need to be. Topics include:
Understanding behavioural styles
Enhancing your effectiveness as a manager
Leadership styles and the effect on building a respectful workplace culture
Leadership versus management
The importance of role modelling behaviours
Understanding how Emotional Intelligence can impact your leadership style
Day two: Managing people and performance
This session will build further on the role of the leader focusing more specifically on the skills required to manage their team through change and setting realistic goals for the future. Topics include:
Creating a positive workplace culture
Setting expectations for themselves and their team
Developing a plan for coaching and growing team members
Managing conflict and dealing with issues in a timely manner
Knowing how to provide feedback and have difficult conversations
Program details
Location: Delivered online via Zoom Meeting
Contact: 1300 144 113 or debbie@nonprofittraining.com.au
Organiser of Non Profit Leadership Training Program - Adelaide - March 2022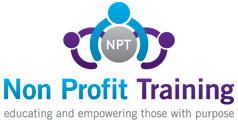 About Us
Non Profit Training is an Australian business with education professionals who have been managing, leading and providing training services for non profit organisations for over 15 years. Our tailored training and support services will challenge and motivate management, community members and boards to rethink their current strategies to improve an organisation's overall performance.
By working with your committee board or management team, our services provide customised support which is geared to the environment you work in whether it be arts, sport, health, community or other non profit organisations. Our service include:
- Board and Executive Coaching
- Surveys and Diagnotic Tools