Description
Wolfgang Mozart | Quintet in E flat K452
Martin Wesley-Smith | Janet for flute, percussion and piano
Francis Poulenc | Sextet
György Ligeti | Bagatelles
Ludwig Thuille | Sextet Op.6
with guest artists Shefali Pryor, oboe; Lyndon Watts, bassoon; Robert Johnson, horn; and Alison Pratt, percussion
---
The wonderful colours and personalities of wind instruments are brought to the fore here, celebrating some of the finest chamber music for woodwind combinations. With pianist Ian Munro, we begin with Mozart's Quintet for Winds and Piano – a work which the composer regarded as one of his finest – before exploring the quirkier territory of Martin Wesley- Smith's Janet (named after a pet goat!) for flute, percussion and piano. Poulenc's capricious Sextet for Winds and Piano is variously inspired by Mozart's classicism through to Parisian café music. György Ligeti's Bagatelles for Wind Quintet are captivating miniature essays full of intellect and creative wit, while the grand romanticism of Ludwig Thuille's Sextet for Winds and Piano rounds off this fascinating musical journey, with not a string instrument in sight!
---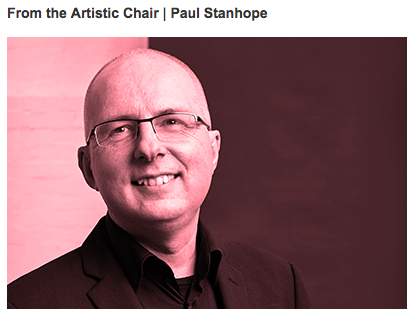 Life begins at 40
Professor Roger Covell's idea for a resident ensemble at UNSW was initiated in 1979, coming to fruition in the first subscription season in 1980. Now, 40 years on, we can aver his idea has stood the test of time in style! Like all Australia Ensemble seasons, number 40 has the hallmarks of quality, diversity and variety. We pair something old with something new, and works of the canon beside less-familiar hidden gems.
Music of Mozart and Brahms again features prominently in 2019, as their timeless themes are rightly part of the established repertory. However, we also explore works unlikely to be found in a 'Top 100' CD box set: composers Gabriel Pierné and Ludwig Thuille may not be household names, yet their works presented here are fascinating, engaging and worthy of a place in concert programs.
We welcome special guests, mezzo soprano Fiona Campbell and harpist Alice Giles, to guide us through a program of Folksong-inspired compositions. We also welcome back a large range of visiting musicians who augment our core players in this richly diverse Australia Ensemble season. Our proud commitment to new music continues with world premieres by Andrew Ford and Jessica Wells, plus the Australian premieres of works by Americans David Bruce and Paul Moravec. We give pride of place to other local composers including Miriam Hyde, John Peterson and Martin Wesley-Smith in reprising their outstanding music.
Our 2019 season ranges across a great emotional landscape from the romantically sumptuous through to the contemporary edge. Along the way we flirt with popular styles too. It's a veritable fiesta of music-making, eminently suitable for a significant anniversary. We plan to continue the 40th anniversary celebrations well into 2020. I heartily commend the 2019 season and hope to see you there amongst the loyal followers and new-devotees.
Paul Stanhope, Artistic Chair
---
For more information please visit the Australia Ensemble website
Performers
Date and time
Location
Organiser of No Strings Attached | Australia Ensemble 2019