Location
Holdsworth Street Community Centre
64 Holdsworth St
Woollahra, NSW 2025
Australia
Description
Do you have limited gardening space but still want to grow a healthy garden and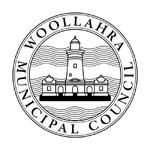 nutritious veggies? Consider a versatile no-dig garden, another option of gardening where no digging is involved, rather soil and organic material is built up from the ground to form a mound. You don't need to be a gardening expert to attend. un

In this workshop you will learn how to build a no-dig garden so you can grow your own fruit and vegetables. You can also build your own mini no-dig garden to take home with you, (just bring an empty polyestyrene box to the workshop).

You will also learn some tips and tricks for a healthier greener home. Come with lots of questions to find the answers to low cost solutions for you to achieve a healthy, environmentally friendly, non-toxic home and office environment.
Light refreshments provided.
Bookings essential.

Note: Polystyrene boxes can be sourced from the fresh produce section of your local supermarket.