no more poetry is pleased to present the first published survey by artist and writer Spencer Lai.
About this event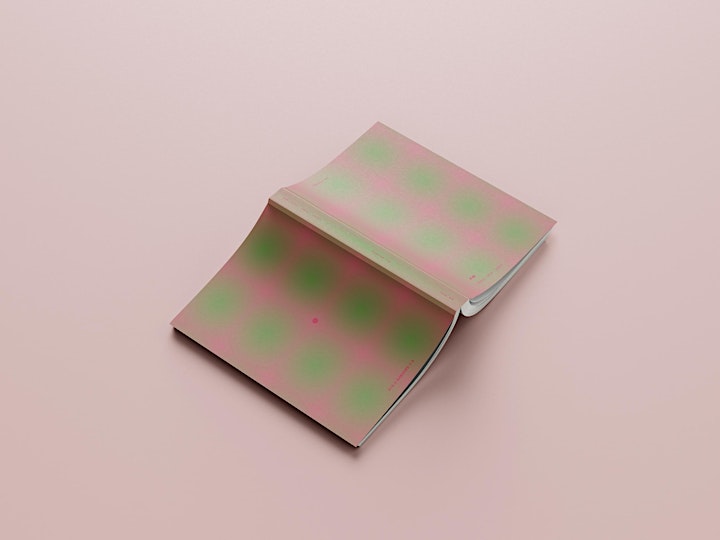 Reservation of a ticket does not confirm entry, patrons with tickets will receive priority, however entrance will be on a fist come, first served bases.
no more poetry respectfully acknowledges the Traditional Custodians of the land which their publications are planned, collated and printed, the Bunurong Boon Wurrung and Wurundjeri Woi Wurrung peoples of the Eastern Kulin Nation. We pay respects to their Elders past & present.
Please join us for the celebration of nmp.05 om (Texts 2014 - 2021) , the first published collection of texts by Spencer Lai. Accompanied by an installation of wearable works by the author and with readings and music by friends of no more poetry and Spencer Lai.
om speaks to the simple divinity and extreme peculiarity of the highly performative conditions of one's own daily life; the small insignias and patches, pins and adornments, placements, characteristics, hymns and performances. Lai ponders on the saturation of symbols and signs, communicating both a steady nostalgia for the material and a vibrant framework for which to diagnose the bizarity of the present. the book speaks to the universality of spiritual hunger and the amusing particulars of the physical world which we must construct this meaning/purpose/destiny within. we are asked to observe the statues and gods within which our understandings, interests and obsessions ruminate. where fears are trusted to be stored. the book celebrates the fine details of a global installation.
Space is LIMITED. You are encouraged to book a ticket including a pre-order of nmp.05. There is also an allotment of free tickets available for reservation.
Drinks are via gold coin donation.
The launch of nmp.05 is generously supported by