Description
Become a Life Coach and NLP Practitioner at NLP EVolution...
Develop that vital edge... become a more powerful communictor
1 day intro to Life Coaching plus 7 days of amazing NLP Practitioner training...
Dates: Intro Fri 13 April and Training from 16 to 22 April 2018
Time: from 11:00am till 5:00pm daily
Location: Canada Bay CLub, 4 William St Five Dock
(ALSO includes webinar/virtual campus training)
NLP is the gateway, its gives you the methodology and skill set to unlocking true potential through learning and teaching your brain better and more effective ways of interpesonal communication.
What You Will Learn at this Life Coach & NLP Practitioner Training:-
- Discover how to become a Life Coach using the most amazing coaching tools available
- Develop that vital edge to make you a more powerful communicator
- Obtain agreement quickly
- Master your own emotions and handle the curve-balls life throws ay you more easily
- Enhance your personal & professional relationships
- Develop a true 'self confidence' instantly and inspire and motivate others
- Become an outstanding performance coach
- Become a wordsmith with an enhanced ability to use language with precision & elegance
- Discover your true potential
- Create better and more meaningful relationships
- Harness the power of your mind to attain levels of success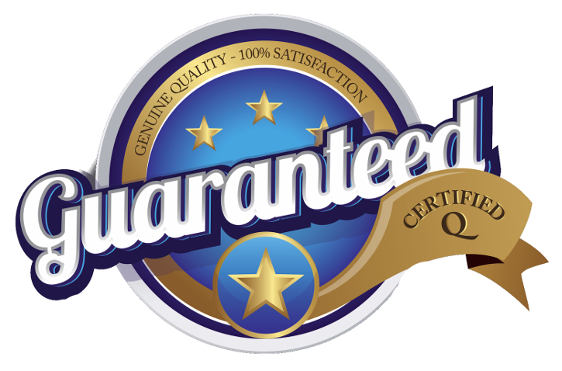 100% Satisfaction Guarantee
In the unlikely event that for any reason, you feel less than 100% completely satisfied with the quality of the training .... I'll take every ounce of risk away from you. That's how confident I am that I believe the Leadership Evolves - NLP Evolution - Personal Power, Passion & Purpose Communication Systems can help you be happy.
Try it out, watch the videos, listen to the audios in your car, use what you learn, apply it in your life, create the relationships you so rightly deserve in your personal and professional life.
If you really give it your best shot within the first 30 days, if you've taken 100% responsibility for creating the future you truly deserve, if you apply what you learn at this event and you decide that it's not for you, then let me know. Because I don't want anyone, not one single person to say anything other than it's been absolutely amazing. So if you apply what you learn and it doesn't work for you, then I'll hand you back 100% of the money you paid me on this offer. Now you can't get much fairer than that.
That's my personal promise to you.
You have nothing to lose except your limiting beliefs and limitations.
A Whole New World Is Available to You.
Coach Training Academy and NLP EVolution is an amazing place to grow. Our models a structure of nature that is comprised of a grove of intertwined trees of the same species that have grown together... this togetherness provides a mutual strength and structural reinforcement and the change that is made possible in oneself when connected.
So this is where people can come together and revere in the quality of the spiritual connection... its a constant reminder that being part of such a community makes one stronger and more resilient. Reigniting the essence of being!
Who Should Attend this Training?
Anyone who is in a position to touch the lives and make a difference to others. If you are a Corporate trainer or presenter, speak at public or private events, teach children, are a TAFE teacher, Uni lecturer, if you facilitate small group workshops, work with sales people, coach or mentor others then you should secure your seat at this event now. Anyone wanting to further increase your competence of Neuro Linguistic Programming... this is for you.
If you are wondering "if" NLP Practitioner training could benefit "you". Then listen to your gut when it answers you with an absolute resounding Yes! Everything you need to become skilled at working with people at the unconscious level is here. You can walk-the-talk of NLP. Develop the artistry, congruence and elegance of speaking the language of others... This is where it begins.
What will you learn at NLP Practitioner Training?
This is a very interactive 8 day intensive training program facilitated by Masters of NLP, Hypnosis, Time-Line and Deep State Re-pattening specialists. You will learn NLP methologies, strategies, presuppositions, reframing, meta, values, beliefs, phobia busts and much more. You will be working live with interventions throughout the training in preparation for your hands-on and thoery assessment at the end of the training. This training is constantly preparing you for your evaluation and be in a position to implement the skills immediately in your business.
ENROL NOW... right here on Eventbrite
To ensure a quality realinging evironment we are only enrolling a maximum of 20 people at this training. So go ahead and book now on Eventbrite leaving a deposit of $300 to secure your seat. The remaining balance is due and payable one week prior to training.
SAVE $1,000 when referring a friend
SAVE $800 by take advantage of the Earlybird discount
PAY in quotas... interest FREE
Dates: from Fri 13 and 16 to 22 April 2018
Time: from 11:00pm till 5:00pm daily

If you have any questions reach out to Evelyn by phone or email
Evelyn Olivares Master Practitioner and Trainer of NLP and Archetype Coach Mastery
Certified Clinical Member of the Australian Board of NLP and International Coach Federation
Licensed trainer of Pip McKay's NLP Practitioner Evolution; NLP Master Practitioner; Matrix Therapies and Archetypes