Description
The story of Kate Leeming's astonishing 22,000-kilometre trek by bicycle across Africa - dodging rebels, insurgents and Somali pirates and exotic and dangerous wildlife while battling extreme conditions from desert to jungled terrain on non-existent roads and faint tracks, is more than a story of mental grit and physical endurance, its a story of hope.

The film won Best Documentary, Best Cinematography and was runner-up for Best Director at the Action on Film International Film Festival in LA.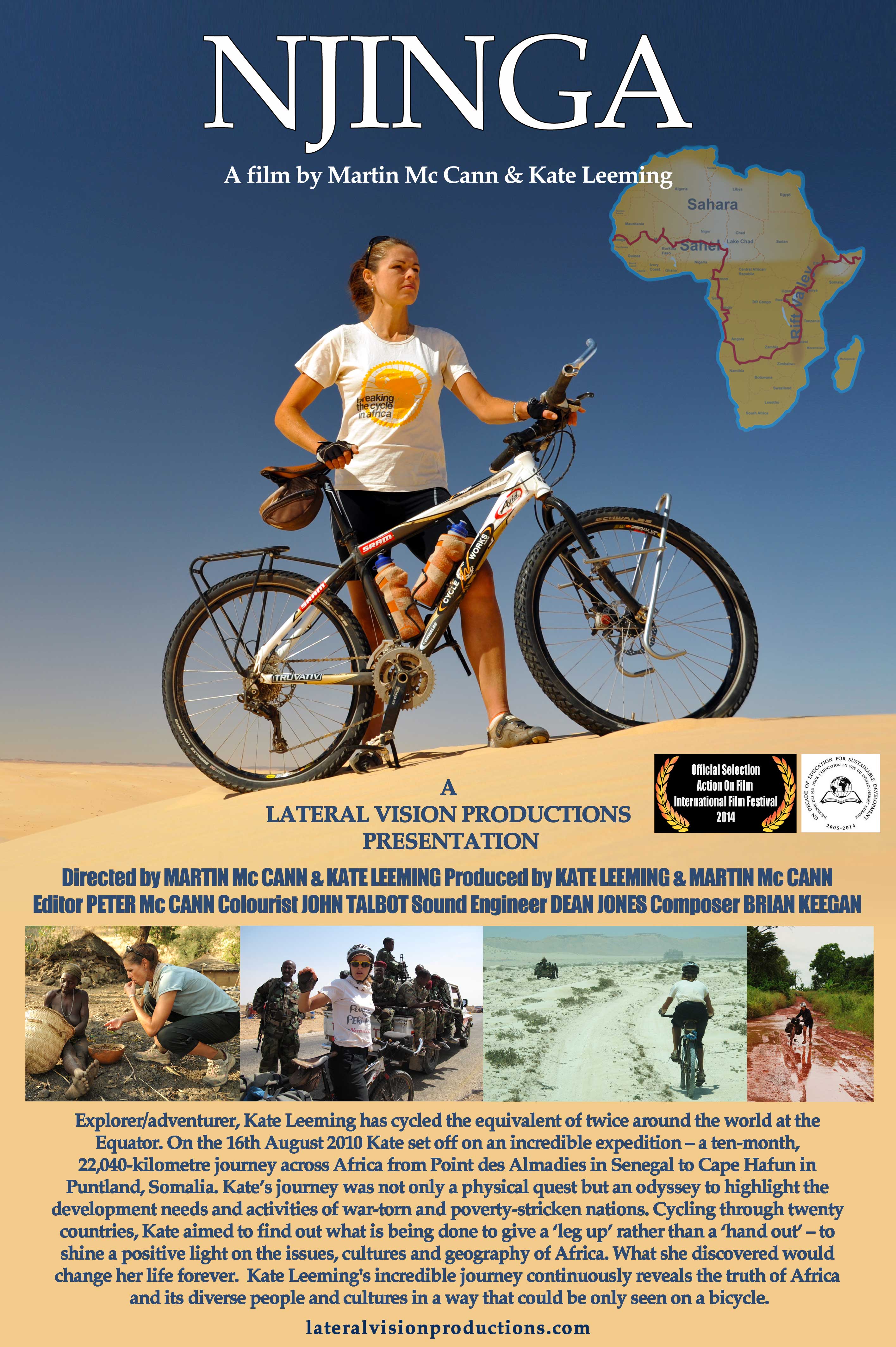 After the documentary, VIP ticket holders meet for a light supper and drinks upstairs on the balcony to meet Kate Leeming and answer your questions.
You can also purchase a signed copy of Kate's two books Njinga and Out There and Back.
https://youtu.be/rBhE-0Iq4cA
https://www.kateleeming.com/
http://kateleeming.global2.vic.edu.au/information/south-pole/