NIIM Free Public Lecture - Cognitive Decline and Brain Function - Wednesday...
Description
STRATEGIES TO HELP PROTECT AGAINST AGE-ASSOCIATED COGNITIVE DECLINE
Assoc Professor Andrew Pipingas PhD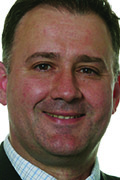 Head of Neurocognitive Ageing Research at the Centre for Human Psychopharmacology (CHP), Swinburne University of Technology. The focus of his research is in the cognitive neurosciences, utilising neuroimaging and computerised cognitive testing techniques to investigate brain ageing. Andrew has conducted numerous clinical trials in these areas.
Age-associated cognitive decline can begin in the 3rd decade of life and involves a gradual slowing of speed of response and failing cognitive function, in particular working and episodic memory. While this decline is evident in all individuals, the timing and degree of decline is highly variable. Research conducted at CHP includes studies investigating the amelioration of age-associated cognitive decline using diet and lifestyle interventions as well as more speicific nutraceutical interventions such as multivitamins, fish oils and plant extracts. Andrew's talk will focus on specific evidence-based nutritional interventions for brain health.
OPTIMISING BRAIN FUNCTION THROUGHOUT LIFE
Professor Emeritus Richard Silberstein PhD BSc(Hon)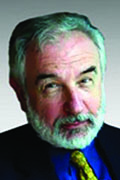 Chairman and CEO of Neuro-Insight Pty Ltd, Foundation Director of the Brain Science Institute at Swinburne University. Richard has over 30 years of neuroscience research experience and is the originator of SST brain imaging technology. He has published over 180 papers in the form of conference presentations, journal articles and book chapters and is an invited speaker at various Australian and international scientific meetings.
The discovery of life long neural plasticity as well as the recognition that new nerve cells arise in specialised areas of the brain throughout life has profound implications for enhancing and preserving brain health and function throughout life. In broad terms four approaches have been identified in optimizing brain health, including nutritional supplementation; mental & physical activity; biophysical modulators of brain activity and pharmaceutical intervention. The true potential is achieved by integrating these approaches in a manner that is specific to the needs of the individual.
Richard will discuss this integrated approach in the context of the prevention and treatment of Alzheimer's dementia.
VITAMIN C AND COGNITION
Nikolaj Travica BSc(Hon) BA(Psych)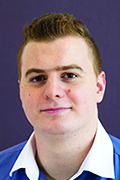 Research Assistant at NIIM, Nikolaj has a Bachelor in Psychology & Psychophysiology and an Honours degree in Science, majoring in Psychology. His key areas of interest include research into the effects of nutrition on cognitive and neuropsychological functioning, with the potential to improve cognition and reduce other health risk factors for dementia. Nikolaj will discuss his ongoing research PhD: Vitamin C & cognitive function; the effects of surgery on cognition and the effects of surgery on vitamin C levels.