Description
The Barefoot Night of Inspiration is a night to help you discover, connect and create your dreams, goals and passions.
Deb Cassie of Wired 4 Success Life Coaching and Katie Laurie of Happiness Yoga will present practical talks and activities that will help you take action to move you forward towards achieving your desired result.
What Motivates You? Deb will discuss how to uncover hidden motivators and harness them to achieve more of what you want.
The Truth About Fears - Katie will talk on the silent assassin in your life and the secret to harnessing it for success.
Who is this for?
------------------
Anyone who suspects that there is a better way to help maximise their life stories.
Anyone who needs their inspiration bucket filled.
Anyone who has a journey that they are hestitating to take the first step towards.
Anyone that is feeling stuck in moving towards their goals.
About the speakers:
-----------------------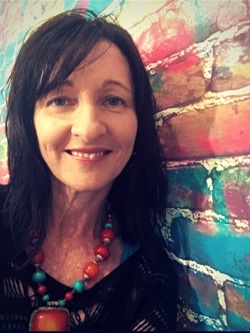 Coaching with a Transformation Coach is a powerful tool, enabling you to identify blocks/barriers that are hindering you from making powerful choices in areas of your life.
You will be able to gain clarity about your thought patterns and actions which are not working for you.
Acquire the tools to reframe your language while taking actions to enable personal and professional growth. Coaching supports you to set strong intentions while keeping you accountable. Identify your fears which may be sabotaging your success and living life.
Discover your emotional toolkit to open doors to be the authentic you.
With my support, you will be able to release the barriers and implement actions needed for permanent change.
Be the change you need.

My life`s journey to healing has taught me my biggest lessons.
Find out more: www.wired4successlifecoaching.com
Katie Laurie is that yoga teacher who struggles to keep a straight face and confuses basic concepts such as left and right. She is the studio owner of Happiness Yoga in Bargara.
She also has degress in psychology and education and a driving passion for utilising psychology coaching to help people fulfil their full potential.
Organiser of Night of Barefoot Inspiration