Join the Museum for a night of transformation...
About this event
Join us for Night Lab: Metamorphosis on Friday 17 September and prepare for a night of transformation, think caterpillar into butterfly, grapes into wine and bugs into food in an evening of creepy, crawly, spiky, slimy bug-tastic and fabu-louse fun. Confront your fears and phobias, challenge yourself to try something new and learn about the secret and not-so-secret lives of insects.
Night Lab: Metamorphosis will feature exclusive performances, activities, floor talks, games, food and cocktails, and much more. Master of ceremonies for this night of transformation will be Nick Phillips, best known as the host of the award-winning Werewolves, which has featured at the Adelaide and Edinburgh Fringe Festivals. Also joining the fun of our flea ring circus is the award-winning Post Dining who will create new and immersive sensory food experiences featuring Australian native ingredients and some sweet six-legged surprises.
Guests will also get exclusive after-hours free access to the 2021 Australian Geographic Nature Photographer of the Year exhibition and the chance to hear from our Terrestrial Invertebrate Collection Managers Ben Parslow and Matt Shaw about all manner of tiny creatures and what makes them tick. Join Honorary Researcher Erinn Fagan-Jeffries as she explains metamorphosis in butterflies through the medium of magic. Visit the Discovery Centre beehive and learn about the wonderful world of our pollinating pals. And if you're in the market for an exotic new companion, visit the giant cockroach petting zoo and learn about these gentle giants with expert Perry Beasley-Hall.
Grab some grub from the Museum café and enjoy bespoke botanicals-inspired cocktails by our talented mixologists from Highball Cocktail Company on the ground floor as you flutter to the fabulous sounds from DJ Ruby Chew. Dressing up is encouraged and you mite win a prize if your outfit is among the best entomological ensembles of the evening. This and so much more will be on offer so don't delay, get your tickets now! Full program below.
Night Lab is an adults-only event for ages 18+ - no larvae or pupae allowed. General Admission tickets are $38 and $33 for Museum Members plus booking fee via the button below. Tickets include a welcome drink, a sweet treat, and access to all activities.
Become a Museum Member today and receive discounted tickets and priority access for a range of events including Night Lab and unlimited free VIP entry to South Australian Museum exhibitions.
This event is proudly supported by National Science Week SA Community Grant and our Night Lab program sponsor, the Department for Energy & Mining.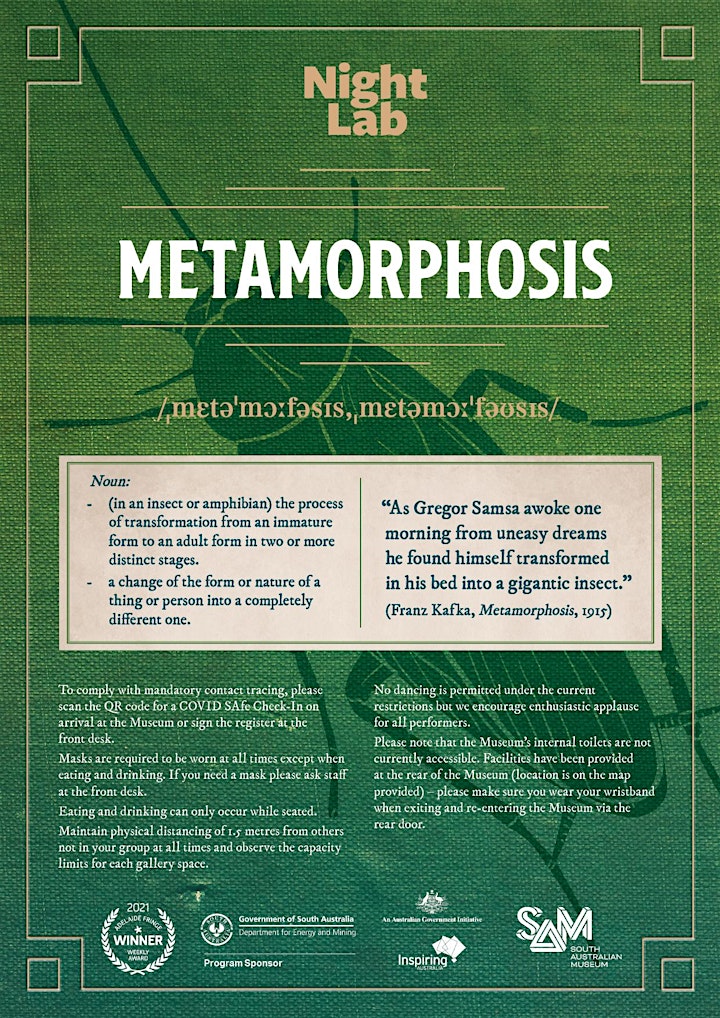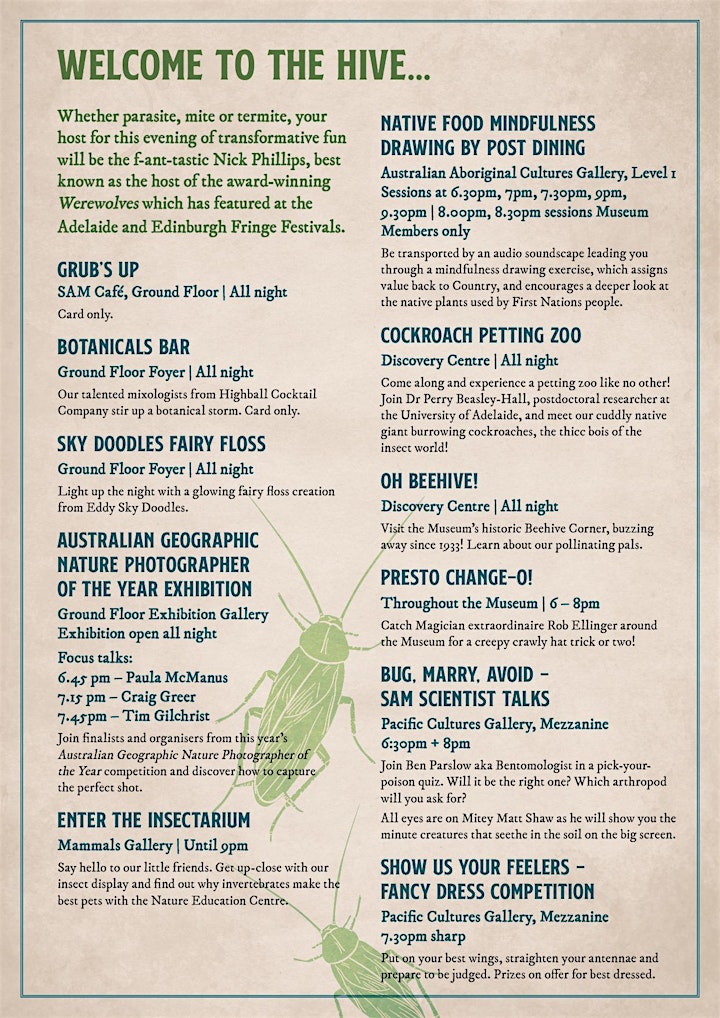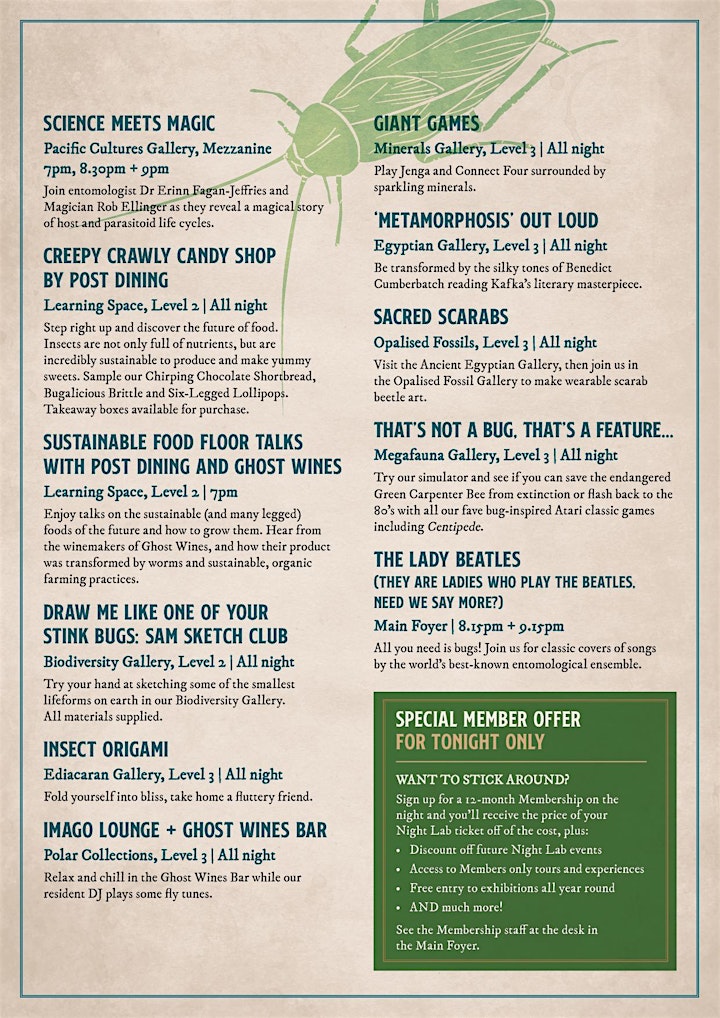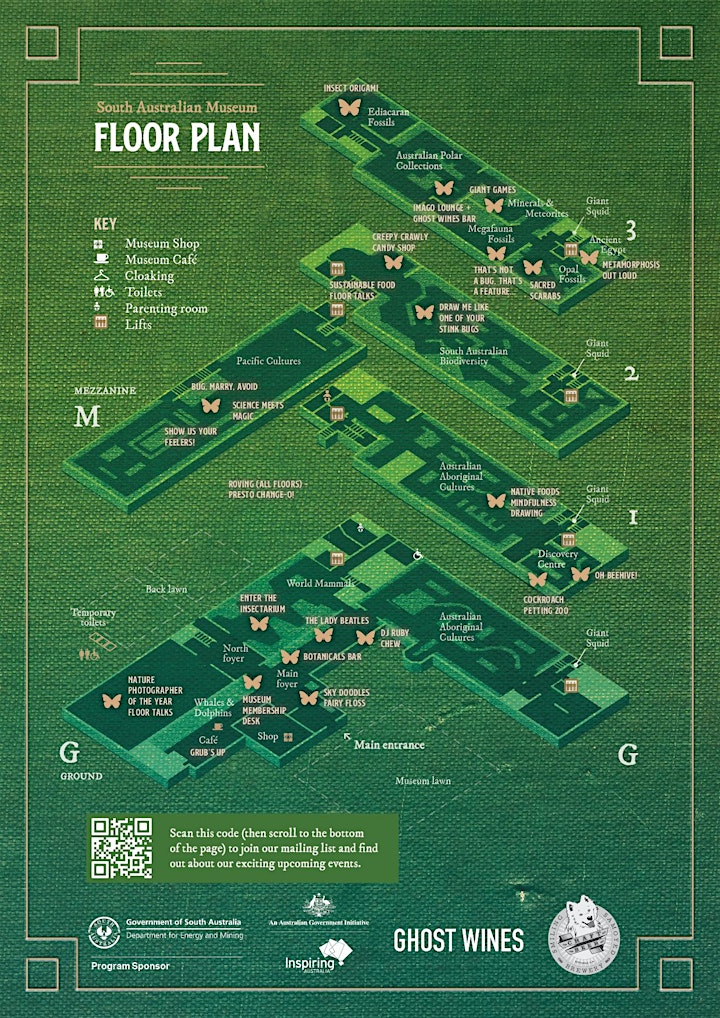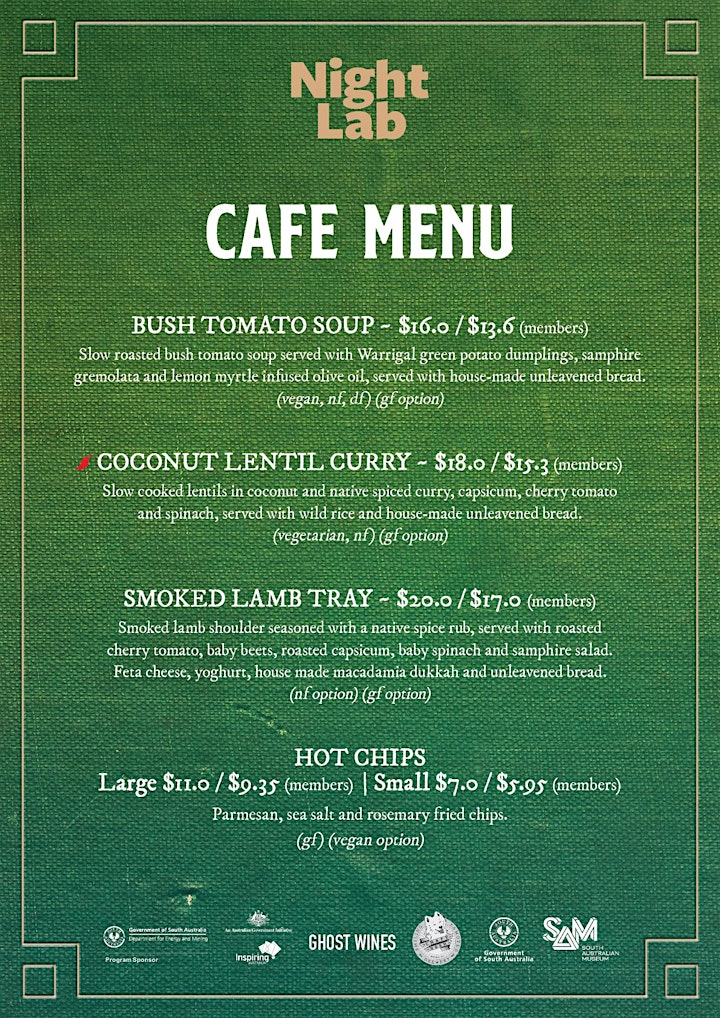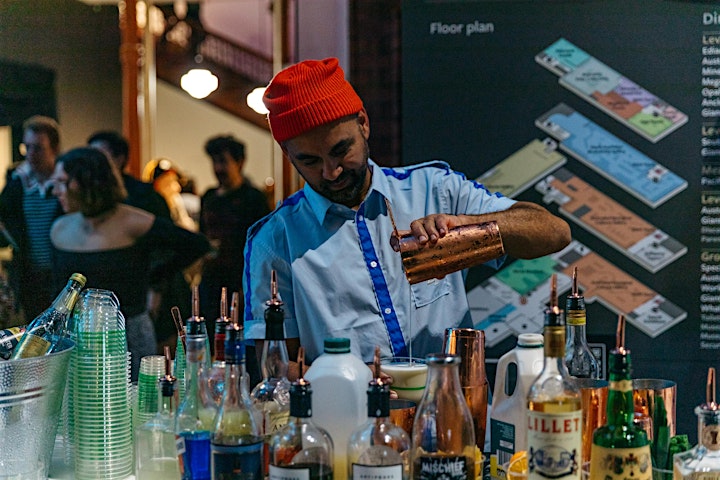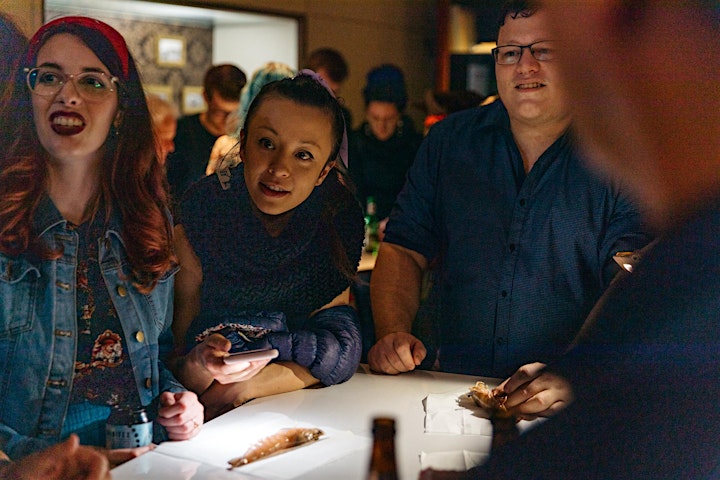 Organiser of Night Lab: Metamorphosis