Nicole's Dance Factory - Acrobatics and Jazz Workshop - Seniors (12 to 18 y...
Description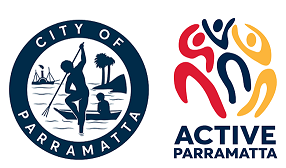 Registration for this event will open Monday 25 March at 9:30am
Nicole's Dance Factory is a state-of-the-art dance studio located at North Rocks aiming to give you a fun Acrobatics and Jazz Workshop! This Workshop is for teens aged 12-18 years old. You don't need to have any dance or acrobatics experience to join this Workshop – it is all about having fun and learning some new skills!
Acrobatics with Miss Stacey is a mixture of Gymnastics and Dancing. Your child will work on fun tricks like forward rolls, cartwheels, handstands and more!
Miss Nicole will teach your child Jazz dancing! A fun and up- beat dance class to songs you hear on the radio! They will learn combinations of turns, kicks and leaps as well as learning a fun routine!
Miss Nicole and Miss Stacey can't wait to have you a part of this Workshop!
This activity is inclusive of two sessions:

Session 1 Acrobatics: 9:30am - 10:30am
Session 2 Jazz: 10:30am - 11:30am
Proudly partnered with:
www.nicolesdancefactory.com.au