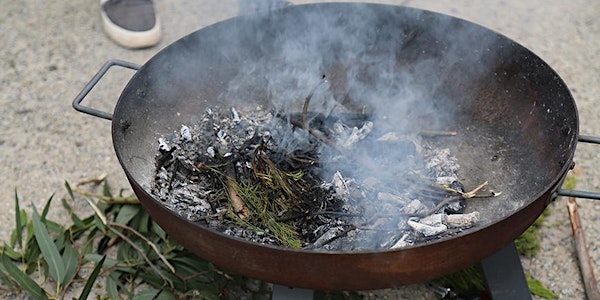 Ngarnga-dha (hearing/listening) Research Symposium 1-2 December
Join us for a two-day symposium that highlights the relationality between practice-led research and Indigenous ways of knowing.
About this event
The Ngarnga-dha (hearing/listening) Research Symposium is a two-day event that highlights the relationality between practice-led research and Indigenous ways of knowing. The event will be convened by Professor Jacinta Elston, the Pro-Vice Chancellor (Indigenous) and Head, William Cooper Institute.
Wednesday 1 December 9.00am to 12.30pm and
Thursday 2 December 9.00 to 12.30pm
Each day will be opened by a keynote speaker followed by presentations by PhD candidates of the Wominjeka Djeembana Research Lab. Ngarnga-dha provides an opportunity to showcase and share our research with the wider academic and creative practice community. The first day keynote we have presenting is Norm Sheehan and the second day is Mary Graham.
The Wominjeka Djeembana Research Lab opened in 2019. Wominjeka Djeembana are Boon Wurrung words translating as come here to learn, listen at a place of knowledge and sharing. Wominjeka means welcome, but also a deeper relationality than just welcome. It is welcome with obligation, ritualized practice and learning. Djeembana translates as: A gathering place for many special occasions for our mob to get together to barter, arrange marriages, to create dances, to pass on knowledge and to catch up with extended families and for new additions to family to be introduced.
The vision of Wominjeka Djeembana is to provide an identity of Indigeneity at Monash University Art Design and Architecture and on Caulfield campus. Its vision aims to articulate the synergies between Indigenous ways of knowing with practice-led research specifically in the areas of art, design and architecture (and beyond). It has been a leader of the decolonial and Indigenisation space for Monash University Art Design and Architecture research and pedagogical discourses.
Keynote Speakers:
Professor Norm Sheehan is a Wiradjuri man, born in Mudgee NSW.
He is currently Honorary Professor at the University of Queensland, Co-chair of the University of Queensland (UQ) Reconciliation Action Plan Oversight Committee and a member of the UQ Education Advisory Council.
He completed a PhD in Education at the School of Education, the University of Queensland (UQ) in 2004, winning the N. V. Varghese Prize for Comparative Education. Professor Sheehan is a collaborative leader in Aboriginal Community Development and Aboriginal Higher Education, a Professor of Indigenous Knowledge, and a leading Design Thinking practitioner. His expertise spans areas of Indigenous Knowledge; Respectful Design; Aboriginal Research methodologies; Indigenous pedagogy and relational teaching/learning systems.
Professor Sheehan has more than 30 years' working in education and is responsible for the development of the first Australian Bachelor degree of Indigenous Knowledge and Doctoral degree in Indigenous Philosophies. He is recognised as contributing significantly to the development of Indigenous Knowledge as an academic discipline.
Dr Mary Graham is a Kombu-merri (Gold Coast) fathers clan and Waka Waka through her mother.
She has lectured on subjects in Aboriginal history, politics, and comparative philosophy at the University of Queensland and at other educational institutions around Australia and internationally. She was the Administrator of the Aboriginal and Islander Child Care Agency (AICCA) during the 1970's and has been on the Boards and Committees of many Aboriginal organisations in Brisbane since, including the Murri School in Brisbane. She worked in Native Title area with the Foundation for Aboriginal and Islander Research Action (FAIRA).
Dr Graham was a member of the first Council for Aboriginal Reconciliation. She also is a Casual Lecturer at the University of Queensland (UQ) in the School of Political Science and International Studies (POLSIS), the School of Psychology and the School of Historical and Philosophical Inquiry.
She is actively engaged in international research projects involving Australia nationally and internationally (UK). She is currently doing research work with the Institute of Urban Indigenous Health (IUIH), the leading Aboriginal health organisation in Brisbane. Dr Graham has a range of publications to her name. She has always worked with her own traditional community on a wide variety of projects and continues to do so.
PhD Candidates:
Mikel Moss
Tyson Campbell
Jason Baerg
Moorina Bonini
Kareen Adam
Bradley Webb
Gabi Briggs-Widders
Jahkarli Romanis