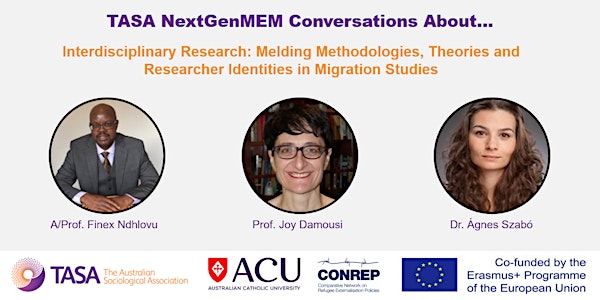 NextGenMEM Conversations About... Interdisciplinary research
NextGenMEM Conversations About… Interdisciplinary Research: Melding Methodologies, Theories and Researcher Identities in Migration Studies
About this event
The Migration, Ethnicity and Multiculturalism (MEM) group of The Australian Sociological Association (TASA) hosts the next event in our 'NextGenMEM Conversations About...' series in collaboration with The Research Centre for Refugees, Migration, and Humanitarian Studies and the Comparative Network on Refugee Externalisation Policies (CONREP). The series builds on the success and work of the 2019 NextGenMEM Symposium for postgraduate and early career researchers, providing an opportunity to engage more deeply with contemporary migration research challenges.
Over the last eight months, this student-led initiative has hosted four online sessions bringing together senior academics, early career researchers (ECRs), and PhD candidates to discuss important research themes in migration, multiculturalism, refugee settlement, integration, and diversity. The events have been international with hosts, speakers, and attendees connecting from around the world. This event focuses on the complexity concerning interdisciplinary research in migration, ethnicity, and multiculturalism.
The NextGenMEM Conversations About… Interdisciplinary Research: Melding Methodologies, Theories and Researcher Identities in Migration Studies invites an esteemed panel of speakers whose careers span multiple fields of interest to migration studies to discuss their own experiences, challenges, and solutions for researching migration across different disciplines; Professor Joy Damousi, Associate Professor Finex Ndhlovu, and Dr Ágnes (Ági) Szabó.
The session also invites three Higher Degree by Research (HDR) candidates to share a key challenge they are facing in their interdisciplinary migration research. They will have 5 minutes to present their challenge to the panel who will address these issues drawing on their own experiences. HDR candidates click here for the call for abstracts (deadline 1st February 2021).
Speakers will address topics such as:
Navigating theories and methodologies for interdisciplinary migration research
Managing conflicting demands of dominant frames of reference across multiple disciplines
Key challenges and solutions in conceptualising, implementing, and reporting interdisciplinary migration research
Interdisciplinary migration research for impact
Planning a career as an interdisciplinary migration researcher
Publishing interdisciplinary migration research
Funding for interdisciplinary migration research
HDR presentations will be followed by the panellists' commentary and a virtual Q&A session with attendees.
This event will be fully online and accessible via Zoom. The session will also be video recorded to be shared through the TASA website at a later date. Please note the session time is 10 am- 11:30 am Australian Eastern Daylight Time (AEDT). Eventbrite should automatically convert this to your local timezone.
Please register via the link for this free event. A link to the Zoom meeting will be emailed to you.
For enquiries contact Charlotte.Young@bath.edu.
The project is co-funded by The Australian Sociological Association, The Research Centre for Refugees, Migration, and Humanitarian Studies at Australian Catholic University, and the European Union under the Eramus+ Programme - Jean Monnet Activities (599660 EPP-1-2018-1-AU-EPPJMO-NETWORK)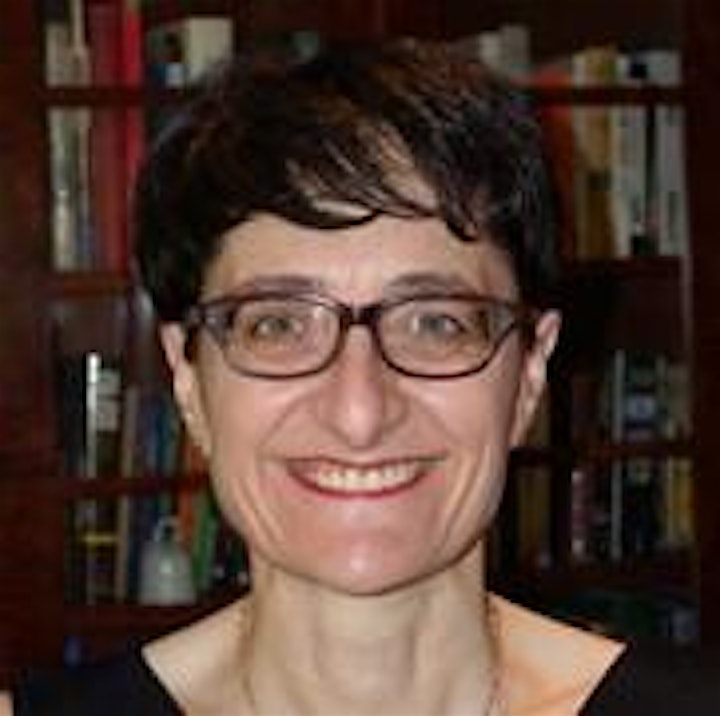 Joy Damousi is Director of the Institute for Humanities and Social Sciences and the Director of the Research Centre for Refugees, Migration, and Humanitarian Studies at Australian Catholic University. She is the author of numerous books, including The Labour of Loss: Mourning, Memory and Wartime Bereavement in Australia (Cambridge, 1999); Living with the Aftermath: Trauma, Nostalgia and Grief in Post-war Australia (Cambridge, 2001); Freud in the Antipodes: A Cultural History of Psychoanalysis in Australia (UNSW Press, 2005; winner of the Ernest Scott Prize) and Colonial Voices: A Cultural History of English in Australia 1840-1940 (Cambridge 2010). Her current research includes war, trauma and post-war Greek migration to Australia; sound and the two world wars; and child refugees and war.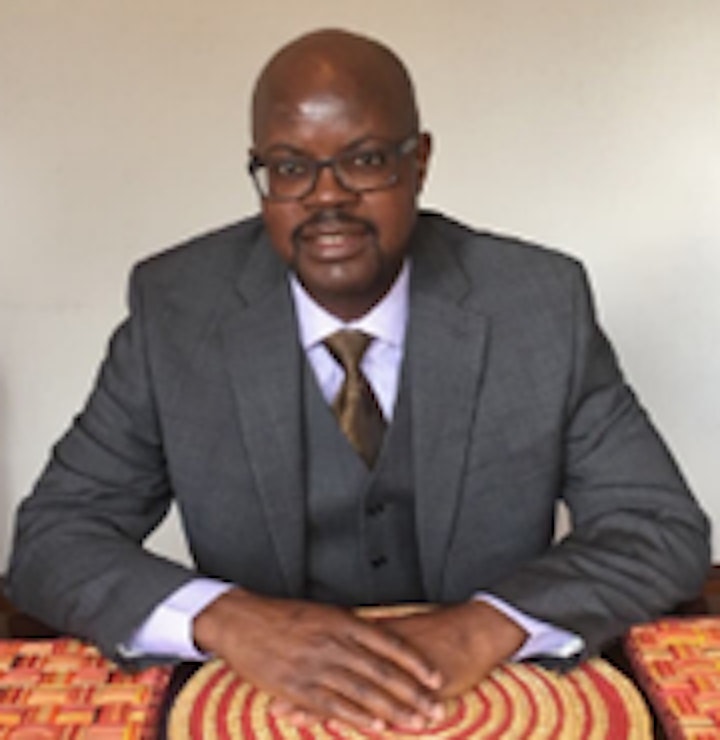 Finex Ndhlovu's research sits at the cutting edge of contemporary linguistic and socio-cultural theories and their applications in social and educational policy settings. Key research and teaching interests are around language, identity and sociality in relation to transnational African diaspora communities; language and development; language and discourses of everyday exclusion; language and citizenship; language-in-education; intercultural communication; critical interculturalism; and critical cultural literacy. He has been involved in two major Australian and one South African grants as sole and joint Chief Investigator since 2008; the most recent looks at the language practices of African migrants in regional Australia. He has had seven books published and over 70 refereed journal articles and book chapters throughout his career. Many of these outputs are published by leading academic publishers including Palgrave Macmillan, Multilingual Matters, Routledge and Oxford University Press; and international journals such as Australian Journal of Linguistics, International Journal of the Sociology of Language, Journal of Multilingual and Multicultural Development, Australasian Review of African Studies and Journal of Multicultural Discourses.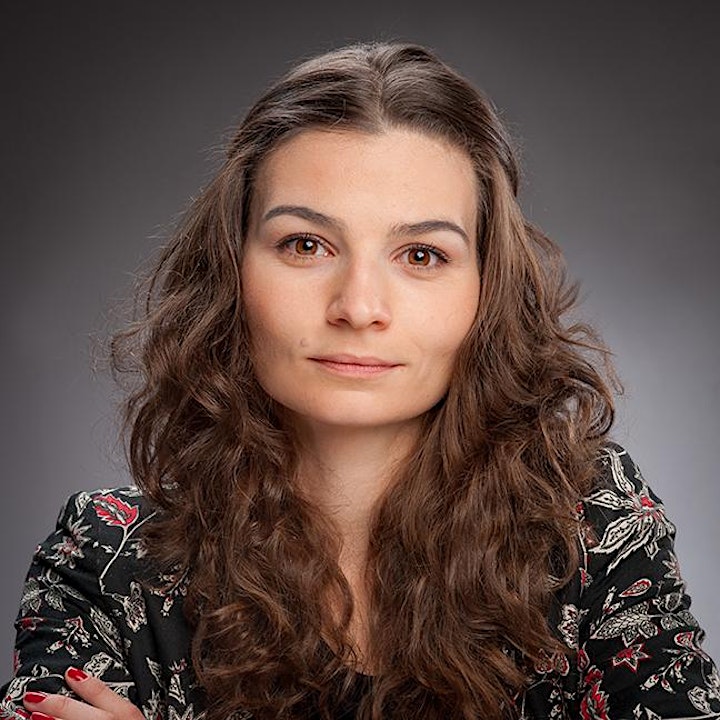 Ágnes (Ági) Szabó is a Senior Lecturer in Health at Victoria University of Wellington. Ági moved to Aotearoa New Zealand from her home country, Hungary, to pursue a PhD in cross-cultural psychology with the Centre for Applied Cross-cultural Research at Victoria University of Wellington. After graduating, she completed two postdoctoral fellowships in the School of Psychology and the School of Health Sciences at Massey University, where she later took up a lecturer position in Public Health. In 2019, she was awarded a Rutherford Discovery Fellowship by The Royal Society–Te Apārangi for research titled: 'Growing old in an adopted land: Cross-fertilizing ageing and acculturation research'. Her research focuses on intersecting areas of health, ageing and immigration. She integrates life course approaches and acculturation theory with critical gerontology and is interested in the social and cultural determinants of health and wellbeing. She is currently an assistant editor of the International Journal of Intercultural Relations.