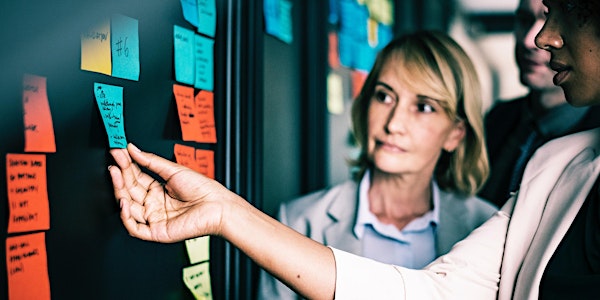 Next Gen Leadership: Planning to be a Leader: Where to from here?
JOIN US FOR OUR FINAL WEBINAR IN THE NEXT GEN LEADERSHIP SERIES
About this event
In this webinar, Deborah Booth and Sarah Stewart will talk us through a process that will review what we know about leadership and develop a plan for how we can grow our skills and expertise as nursing and midwifery leaders.
By the end of this webinar you will be able to:
• reflect on personal leadership achievements and develop an individual plan for growth as a leader.
Attending this webinar will contribute to 1 CPD hour toward your nursing or midwifery registration for the year.
About the Presenters:
Deborah Booth has been a Registered Nurse since 1980. She started with hospital based training in Sydney Hospital in 1977, and commenced University education in 1987. Deb has a background of both working in Acute, Community and Aged Care sectors over those 40 years as both a practitioner but primarily in management and leadership roles. Deb holds a Master of Nursing specialising in Gerontology and has focused her career in Nursing around this field of expertise. Deb has been working in various management roles in Aged care since 2004 starting as Director of Nursing, General Manger and now as Chief Executive of St Andrews Village. Leadership has played an increasingly important part in those roles as the Aged care sector has constantly been in a state of reform since 2007.
Sarah Stewart has just celebrated 40 years in nursing and midwifery. Having practiced in the UK and New Zealand, Sarah is now happily settled in Canberra and currently the Director of the Nursing and Midwifery Office in the ACT Health Directorate. She is currently interested in exploring the role of humour in healthcare, both in caring for patients and working together. Sarah is passionate about leadership and believes everyone can be an effective leader whatever their work context or clinical role.
This webinar is presented by the ACT Health's Nursing and Midwifery Office in partnership with the University of Canberra, Australian Catholic University, St Andrew's Village (Aged Care) and the Australian College of Nursing.
If you have any questions, please contact us at the ACT Nursing and Midwifery Office at nmo@act.gov.au or visit the ACT Nursing and Midwifery Office website.
Don't miss our other webinars in the Next Gen Leadership series!
BOOK NOW - What is Leadership?: Thursday, 12th November 2020
BOOK NOW - Leadership Toolbox: Tuesday, 17th November 2020
BOOK NOW - Excellent Leadership in Practice: Wednesday, 25th November 2020

Organiser of Next Gen Leadership: Planning to be a Leader: Where to from here?