Description
NewSPORT is holding a three day Football camp for boys in Years 5 to 8. Our aim is to provide an active holiday environment with an appropriate balance between 'Football fundamentals' and 'Football fun'. We hope to cover both individual skills and team concepts during the course of the camp.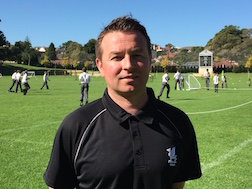 Our camp will be lead by Head Coach Brian Baker. As well as being Junior Football Director at Newington College, Brian is a former professional Football player and current Head Coach at Stanmore Hawks.
Neil "Jabba" Jablonski will be coaching with Brian at our Camp. As well as being one of Newington College's Head Coaches, Jabba is currently playing for Hakoah FC in NPL 1 and has played professionally overseas.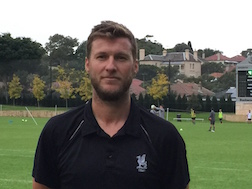 We will also be utilising the school pool as well as having some 5 on 5 tournament play.
Who: Year 5 - Year 8
When: Monday (10/7) - Wednesday (12/7)
Where: Sevington Courts (Synthetic), Stanmore.
Time: 9:00AM - 3:00PM (Supervision from 8:30AM)
Cost: $180
Bring: Morning Tea and Lunch, Football Training Gear (Boots with moulded studs AND runners), water bottle, swimmers and towel.
After Camp Care: Available until 6:00PM (Please see "Additional Items" at the bottom of registration page)
If you have any questions please do not hesitate to get in contact.