Newborn Behavioural Observations (NBO) System to support infant relationships in the hospital nursery

Monday, 3 August 2020 from 9:00 am to 5:00 pm (AEST)
Event Details
How to use the Newborn Behavioural Observations (NBO) System to support infant relationships in the hospital nursery - at The Royal Children's Hospital, Victoria.
This Full-Day Workshop will be facilitated by Master NBO Trainers and Infant Mental Health Specialists, for professionals working with high-risk infants and their parents.
Date:
Monday 3rd August 2020 09:00 to 17:00

Venue:
The Royal Children's Hospital
50 Flemington Road
Parkville, Victoria 3052
Ticket Prices: 
General Ticket $440 (including GST)
Recommended Book $80 (plus postage of $15, if required) - "Understanding Newborn Behaviour and Early Relationships - the Newborn Behavioral Observations System Handbook" (soft cover) by J. Kevin Nugent, Susan O'Brien, Constance H. Keefer.
This workshop will include:

• A personalised learning experience tailored to the needs of attendees.
• Illustrative videos and case discussions specifically focused on working with high risk infants.
• Hands on and highly interactive small group learning.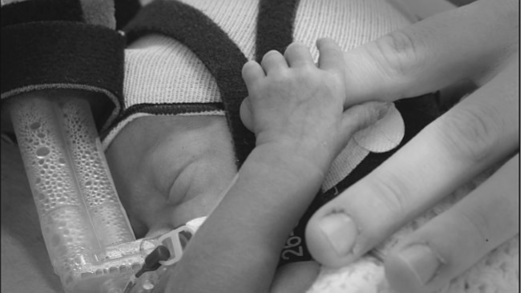 Eligibility to attend this course:
1. Currently working with high-risk pre-term or medically unwell young infants 0-4m.
2. Available to attend a 1 hour Zoom meeting on 5pm Thursday 16th July 2020.
3. Commitment to complete 4 hours of pre-course homework. Pre-reading and video will be emailed out in two stages, with the first set of homework to be sent on Friday 5 June and the second set of homework to be sent on Friday 3 July.

Attendees can become accredited NBO practitioners if they completed the following:
1. The initial four hours of pre-workshop homework.
2. The full-day training workshop.
3. Five documented NBO sessions (including one videoed intervention) submitted to the trainers for free mentoring and feedback.
Accreditation certificates are issued jointly by NBO training faculty at the Royal Women's Hospital, Boston Children's Hospital and Harvard University.

What is the NBO system?
The Newborn Behavioural Observations (NBO) system is a relationship building tool that fosters a postive parent-infant interactive relationship. A supportive, nurturing relationship that is sensitive and responsive to the infant's needs is a sign of parents' successful adaptation to parenting and optimises their infant's neurological and psychological development.

The NBO provides parents with individualized information about their infant's behaviour, so that they can appreciate their baby's unique competencies and vulnerabilities and thereby respond to their baby, in a way that best meets her or his developmental needs. The NBO can be flexibly administered with a view to promoting a positive bond between parent and child and between clinician and family. It is inherently interactive and family-centred, because parents are involved as partners in the NBO session throughout.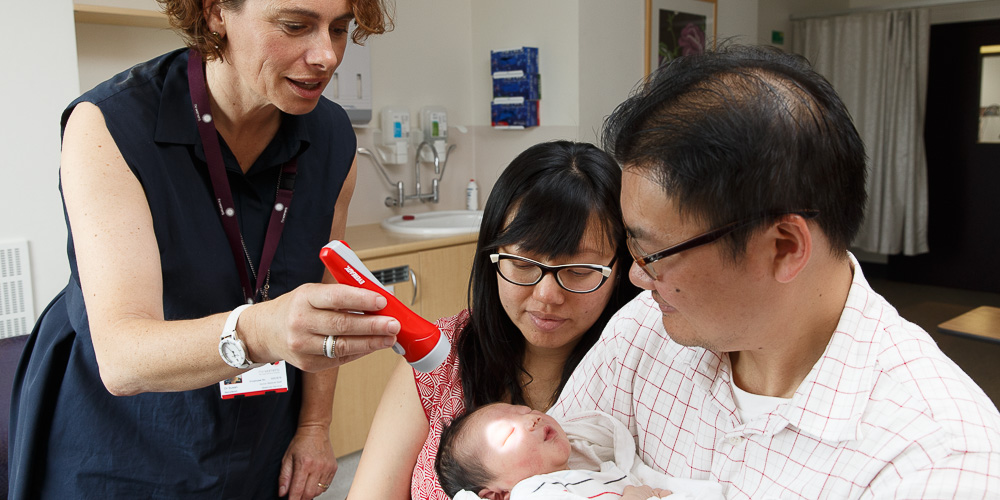 For additional information on using the NBO in the nursery setting:
Gibbs, D.P. (2015). Supporting the Parent-Infant Relationship: Using the Neonatal Behavioural Observations in the Neonatal Intensive Care Unit. Journal of the Association of Paediatric Chartered Physiotherapists, 6, 1, 26-34.

For general information on the NBO:
NBO Australia @ The Women's: https://www.thewomens.org.au/health-professionals/clinical-education-training/nbo-australia/
NBO at the Boston Children's Hospital/ Harvard Medical School: http://www.childrenshospital.org/research/centers-departmental-programs/brazelton-institute/nbo

What does NBO training constitute?
NBO Australia at the Women's provides NBO training workshops at various venues around Australia and New Zealand. Typically two training faculty members work with groups of 35 clinicians. Training materials are supplied at the commencement of the workshop. The workshops are highly interactive. A rich library of video materials supports learning and discussion. Workshop attendees will leave the workshop ready to practise using the NBO to support their important work with high-risk infants and families.
We hope you will be able to join us.
A. Prof Campbell Paul and Dr Susan Nicolson

For further information please visit our webpage www.thewomens.org.au/wm-nbo  
Email queries to Jacinda Soussan (Jacinda.soussan@thewomens.org.au)
Cancellations and refunds
If you book a training but do not attend no refund will be given. 
A refund will be available if cancellation is made at least one week prior to the workshop.
In the unlikely event the scheduled training is postponed or cancelled, registrants will be contacted and registration fees will be refunded.
NBO Australia at The Women's is the official training centre in Australia and New Zealand for the NBO system developed by the Brazelton Institute, Boston (MA, USA).    
Have questions about Newborn Behavioural Observations (NBO) System to support infant relationships in the hospital nursery?
Contact NBO Australia
Save This Event
When & Where

The Royal Children's Hospital
50 Flemington Road
Parkville, Victoria 3052
Australia

Monday, 3 August 2020 from 9:00 am to 5:00 pm (AEST)
Add to my calendar