New Years Eve Boat Dinner and Party! Sydney Fireworks 360 Degree Views from one of the best yachts in the harbour
About this event
Sydney's 5 ⭐️ Rated NYE Event on Water
NEW EVENT
https://nyecruise.eventbrite.com.au
We are all about giving people a good time...and what better time to all come together than on New Years Eve! Its been a seriously tough year so send off the year the right way!
What better way than on a huge 3 level Party Boat with 360 degree viewing of the stunning Sydney harbour and World Famous Firework Display!
On the 31st December we bring you 2 VIP New Years Eve Boat Parties!
This time round we have the following in store for you 💦
⚡️ 3 Levels - 2 Stages - 4 Hours
⚡️ Unobstructed Fireworks Experience
⚡️ Live DJ's
⚡️ Open Bar with beer, wine, cider and champagne
⚡️ Onboard The Cadman Party Boat
🔊Disco 🔊Oldies 🔊 House
"𝙊𝙣𝙚 𝙤𝙛 𝙩𝙝𝙚 𝙗𝙚𝙨𝙩 𝙚𝙫𝙚𝙣𝙩𝙨 𝙄'𝙫𝙚 𝙗𝙚𝙚𝙣 𝙩𝙤𝙤! 𝙒𝙤𝙪𝙡𝙙 𝙝𝙞𝙜𝙝𝙡𝙮 𝙧𝙚𝙘𝙤𝙢𝙢𝙚𝙣𝙙 𝙩𝙤 𝙖𝙣𝙮𝙤𝙣𝙚"
Come along for an exclusive VIP Experience like no other!
Any questions can be directed to "Contact Host" or by messaging our Facebook page https://www.facebook.com/yeahbuoyboatparty
▶ When ◀
31st December
Boat 1: 5:30-9:30pm
Boat 2: 10pm-1:30am (Main Fireworks Display)
▶ Where ◀
Sydney Harbour
▶ Entertainment◀
Live Dj's
▶ Groups & VIP Booth Bookings ◀
Lower Level
⚡️ Private Exclusive VIP Booths, Window Seating(8 People)
⚡️ Private VIP Room, with Double Window Seating and private bar (60 People)
⚡️ Dancefloor
Second Level
⚡️ Dancefloor
⚡️ Outdoor Deck Viewing Area with Lounges
Open Air Rooftop
⚡️ Fully Private Function Rooftop (120 People)
⚡️ Private dedicated bar
⚡️ 360 degree unobstructed views
⚡️ Private Waiter/Waitress with private bar
⚡️ Best Views of the Fireworks
⚡️ VIP Booth (10 People)
All Booths offer table service and bottle service on demand. Please reach out to us for pricing and group bookings
Cadman Cruises and Yeah Buoy is a Covid-Safe businesses and complies with all current regulations of Covid-19.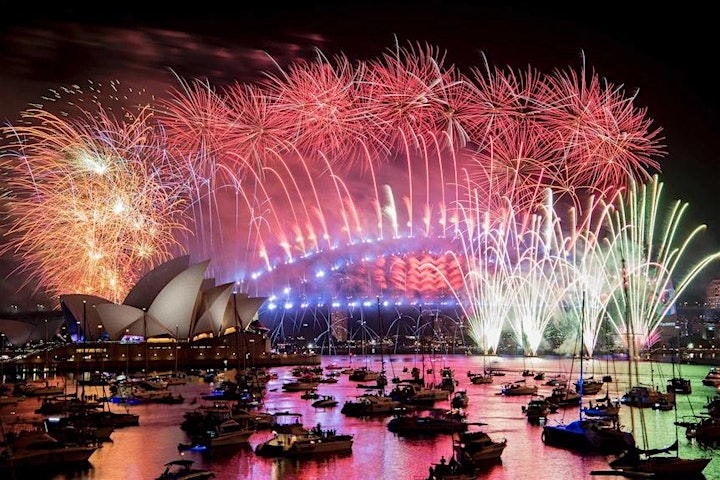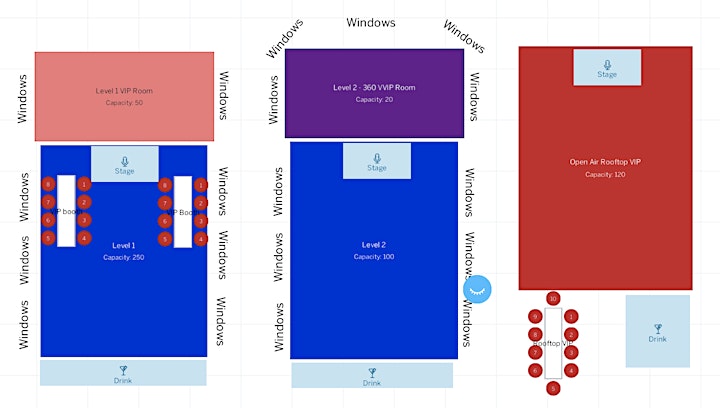 🔵 General Admission tickets 🔵
Includes:
Access to 2 Levels (Level 1 and Level 2 Blue Area)
Access to 2 Fully stocked bars
Access to Level 2 Deck area
🟠 Level 1 VIP Room 🟠
Includes:
Access to 2 Levels (Level 1 and Level 2 Blue Area)
Access to 3 Fully stocked bars
Access to Level 2 Deck area
Private Bar
Private Lounge area
🟣 Level 2 360 VVIP Room 🟣
Includes:
Access to 3 Levels
Access to 3 Fully stocked bars
Access to Level 2 Deck area
Private Bar with Private Waitress
Private Lounge area
360 Degree views of the harbour
Top service and butler
🔴 Rooftop VIP and Booths 🔴
Includes:
Access to 3 Levels
Access to 3 Fully stocked bars
Access to Level 2 Deck area
Private Bar
360 Degree views of the harbour
Access to Open Air Rooftop
Booths include bottle service and private staff
Organiser of New Years Eve Fireworks - Double Boat Party - Best Views with Entertainment