Drift beyond the waterfall to a captivating oasis, where life is but a dream to delight in at Cloudland's sparkling NYE soirée.
About this event
Raise a glass with five-star drinks and irresistible eats to accompany your countdown, while enjoying the ebb and flow of live entertainment, pop-up surprises and special guests at a magical night to remember. Serving until 5am!
Crystal Garden Soirée
Madame Hedges and Crystal Palais (Level 1 and 2)
Shine bright this New Year's Eve in a captivating garden wonderland, where something amazing awaits and the party comes to life.
From 8pm until 12.30am, enjoy 4.5 hours of premium spirits, premium beers, wine, French Sparkling, wood-fired pizza bar, premium canapés and immersive live entertainment – amidst the crystal chandeliers, vertical gardens and cascading waterfall.
It's a little bit fabulous, and very, very nice! Tickets from $159 plus booking fee.
Crystal Palais Booths
Upgrade your group to an exclusive Crystal Palais Booth featuring G.H. Mumm Champagne, to kick-start your NYE soiree in luxe style. This package will guarantee your group your very own Crystal Palais booth on the Mezzanine level, all the food and drink options from the Crystal Garden Soiree package plus free-flowing G.H. Mumm Champagne. *Crystal Palais Booths are only available to guests who have purchased Crystal Garden Soiree tickets through Eventbrite.
Two booth sizes to suit 10 people and 15 people. Booths of up to 10 – $1000, booths of up to 15 – $1500.
To book your booth call us on (07) 3852 5000 or fill out the form here. Looking to cater for a larger group? Phone us on (07) 3852 5000 to chat about how we can combine multiple booths for your group or provide you with your very own exclusive-use room.
The Cocktail Lounge
Exclusive to Heritage Room (Level 2)
A sophisticated evening of classic cocktails, premium drinks and absolute indulgence. Set in Cloudland's 'Gatsby-inspired' Heritage Room overlooking Brunswick Street on level 2.
From 8pm until 12.30am, enjoy 4.5 hours of signature cocktails, premium spirits, premium beers, wine, French Sparkling, premium canapés and live entertainment.
For lovers of cocktails and all things grand! Tickets from $199 plus booking fee.
VIP 'Play Among The Stars' Soirée
All new Rose Room, Moon Room and Terrace (All of Level 3)
If it's glamour and prestige you seek, expect it in plentiful proportions – where 'you' are front and centre at the all new Rose Room, at the top of Cloudland.
From 8pm until 12.30am, enjoy 4.5 hours of:
Live gourmet food stations including a paella station, dumpling station, ham station and roaming gourmet canapés
Top-shelf drinks – including G.H. Mumm Champagne, Belvedere Vodka, premium spirits, premium beers, premium wine and more
Exclusive access to the 'Seafood & Champagne Lounge' featuring a gourmet seafood station, G.H. Mumm Champagne, premium spirits and DJs
Franky Smart band performing live with immersive entertainment throughout the evening.
For an evening you'll never forget! Tickets from $219 plus booking fee.
Valley Hops Rooftop Party
The all new Rooftop at Valley Hops Brewing
Valley Hops rooftop brewpub and bar sits proudly on top of Cloudland and we think it's a pretty sweet place to sink a cold one and see in the new year. With stunning views across the CBD and the Valley this is a Rooftop party of epic proportions, and the first at the all new Valley Hops rooftop brewhouse and bar.
From 9:00pm until 12.30am, enjoy 3.5 hours of:
Top-shelf drinks – including the entire core range of Valley Hops beers, G.H. Mumm Champagne, premium spirits, premium wine and gourmet canapés
Live roaming entertainment and DJs throughout the evening
Exclusive access to the newest rooftop brewpub and bar in Brisbane – a totally one-of-its-kind experience.
Tickets are extremely limited, from $249 plus booking fee.
-----
FAQs
***In line with the QLD Government Regulations announced on 9th November, only double vaccinated people will be permitted entry into QLD hospitality venues from 17th December or when QLD reaches 80% double vaccination (whichever happens first).
Are you COVID-19 Compliant? Yes we take the health and safety of our guests and staff extremely seriously and we will be complying with our Industry COVID-Safe Plan including (but not limited to) socially distancing, providing sanitising facilities and contactless payment. Guests will also be required to scan-in using the QLD Government contact tracing app upon entry, using their smartphone.
Can you cater to my food allergies and dietary requirements? We always do our best to cater to food allergies. Please check with our staff at the event. We may not, however, be able to cater towards all food preferences e.g. keto, low-carb, low sugar, etc.
Are there ID requirements or age restrictions at this event? This event will be restricted to 18+ only. There will also be a range of non-alcoholic drinks available in all packages throughout the event.
What is the refund policy? We understand that COVID has given us some unpredictable times. If the venue is forced to close due to COVID restrictions imposed by the Government and the event is cancelled as a result, tickets will be refunded. We do not offer refunds for any other reason.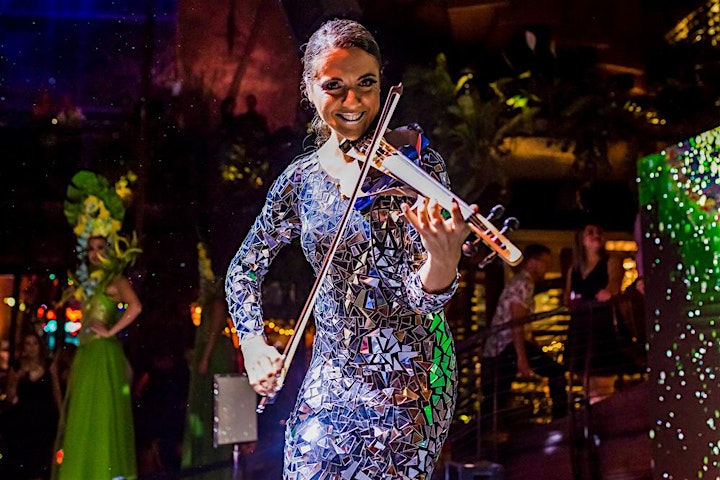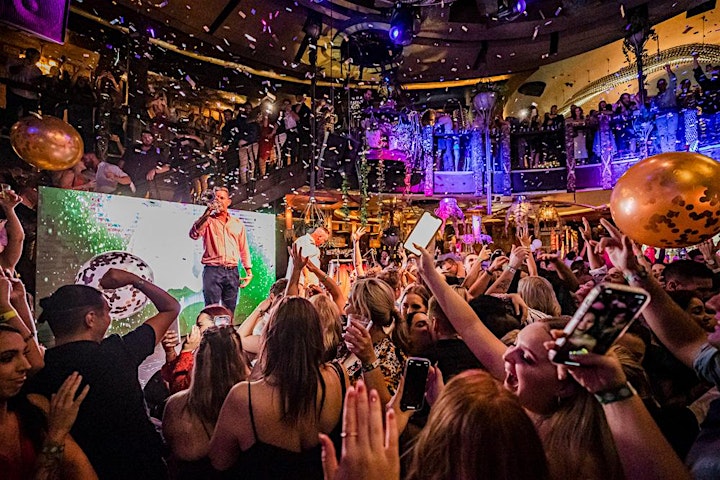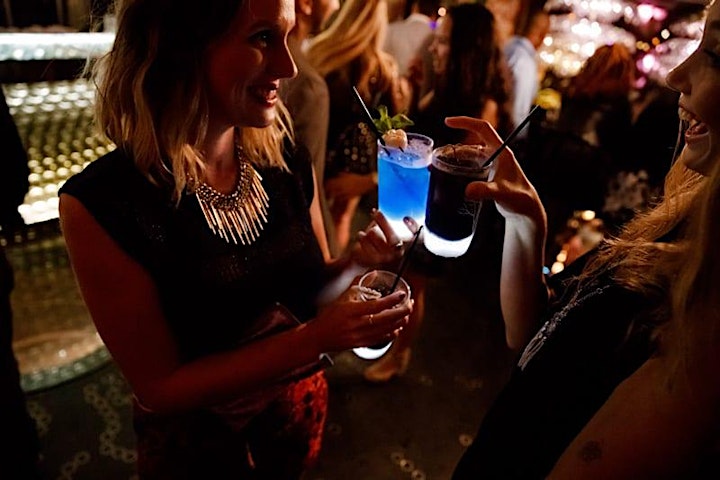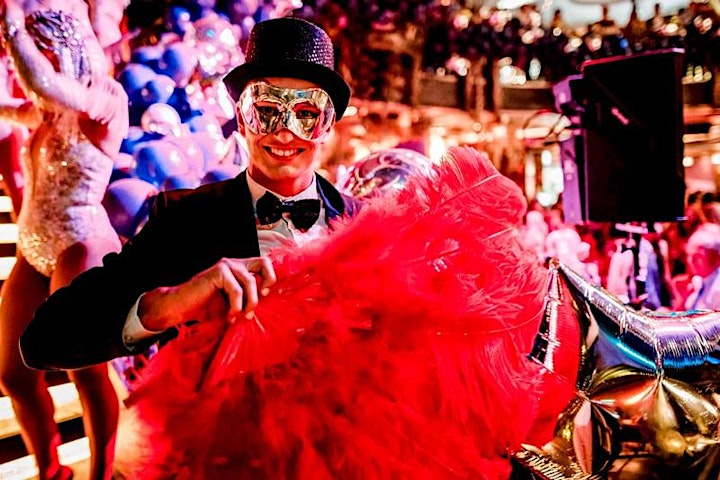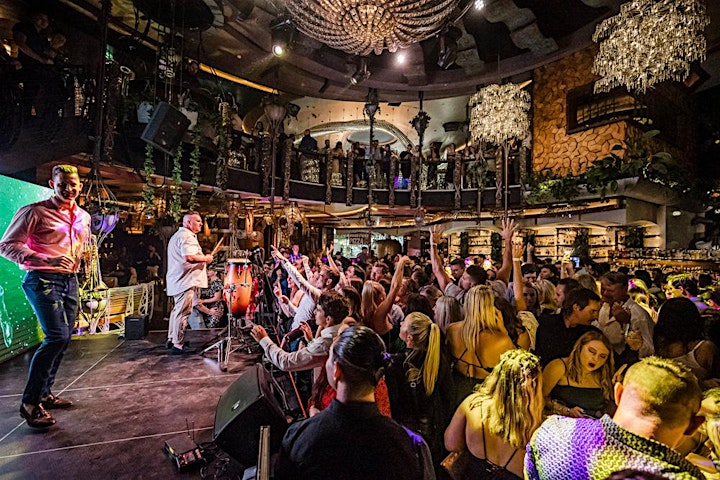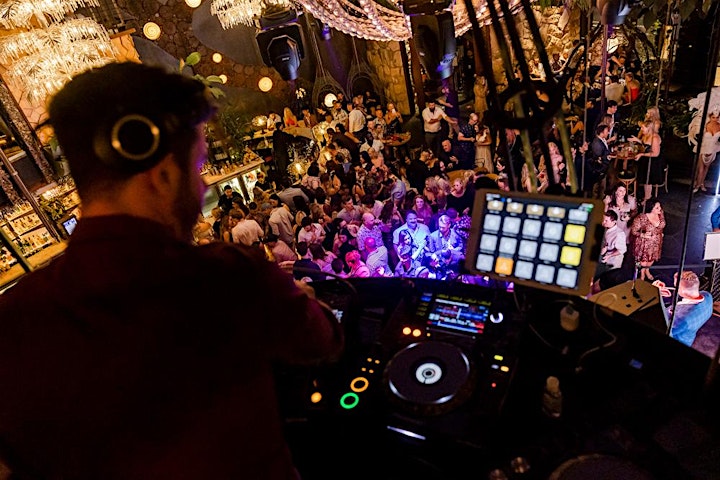 Organiser of New Year's Eve, Cloudland