Description
Join Jan's highly popular New Years Eve beach yoga class!

What started off as a few friends getting together to reflect and let go of the previous year has turned into an event that attracts over 100 people.
Located at beautiful Mount Martha's North Beach, come and experience yoga poses, breathing, and meditation that will help you let go of anything from 2017. Bring in the new year feeling energized, motivated and refreshed to take on and achieve your goals.
What to bring:
- Towel or mat to sit on
- Sunscreen
- Water
Attendees are encouraged to bring bathers and go for a swim after the class.
PLEASE NOTE: This event gets very busy and parking right on the beach is limited, we suggest you arrive at least 15 minutes early to ensure you find a park and get a spot on the beach.
Here is a picture of a previous New Years Eve Yoga with Jan Winslade, where all attendees stood around in a big circle to finish off the session, sending positive energy out to the world.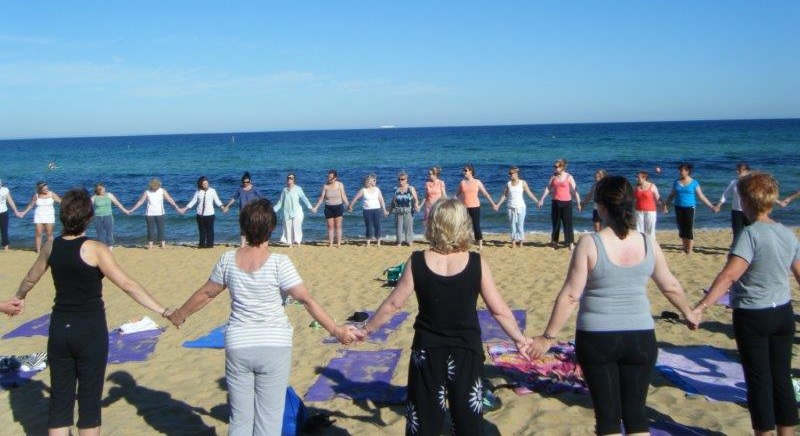 Follow Jan on Facebook
Find out more about Jan at janwinslade.com