New Technologies in Mining and Jobs of the Future
About this Event
Date: Friday, 12 June
Time: 1 pm AWST
Format: Zoom Webinar
In this webinar, Rowena will discuss the new technologies in mining and how they are creating opportunities for this important sector in the Australian economy. She will also cover the challenges that the new technologies have addressed and what the jobs of the future look like.
We look forward to an interactive session where Rowena will draw from her extensive experience in this sector.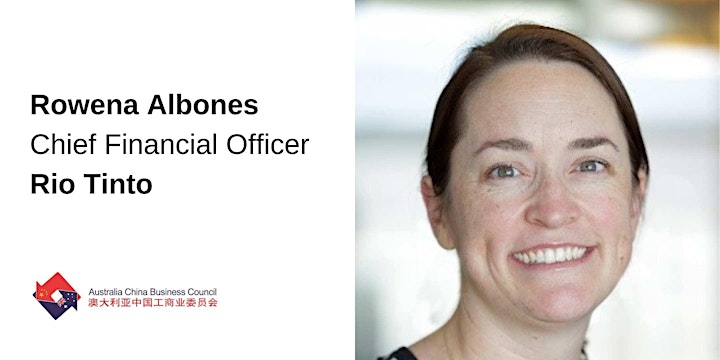 Speaker - Rowena Albones, Chief Financial Officer, Iron Ore
Rowena Albones joined Rio Tinto in September 1999 as a Commercial Analyst for Hamersley Iron. Since joining Rio Tinto, Rowena has held various financial and commercial roles across Rio Tinto. Her experience includes finance roles in operations, major project development and construction and business development. She has also held leadership roles representing Rio Tinto in multiple joint ventures.
Rowena was appointed Chief Financial Officer for the Iron Ore group in June 2018. In this role, she leads the finance function with strong focus on decision making and commercial governance across the portfolio including responsibility for Finance business partnership, Business Analysis & Risk, State Agreements & Approvals, Warehousing & Logistics and Strategy.
Before joining Iron Ore, Rowena was Chief Financial Officer Growth & Innovation where she established PACE consulting to provide management consulting and data analytics services to the business and governance and financial oversight of Oyu Tolgoi as a Board member since 2013.
Prior to this, Rowena was chief financial officer Copper & Coal where she led the global finance and commercial function for the copper and coal portfolio.
Rowena holds a Bachelor's degree majoring in Economics and Finance and a Masters in Business Administration, both from Curtin University, Australia.
Webcast Platform - Zoom - Download Zoom on Your PC, Mac or Phone
We will be using Zoom for this Webcast. Please make sure you download Zoom at:
Step 1: https://zoom.us/support/download 
Step 2: Follow the steps of the setup.
If you need more information about downloading Zoom go to:
https://support.zoom.us/hc/en-us/articles/201362233-Where-Do-I-Download-The-Latest-Version-
How to Join and Participate in a Webinar - Zoom
For more information go to: https://support.zoom.us/hc/en-us/articles/115004954946-Joining-and-participating-in-a-webinar-attendee-