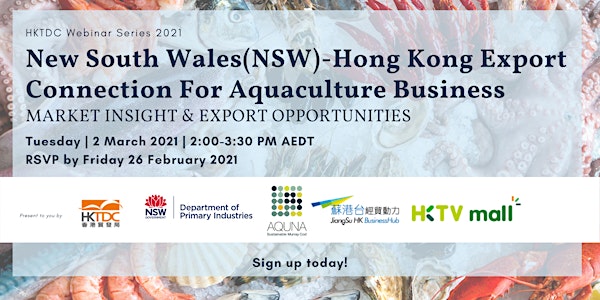 New South Wales(NSW)-Hong Kong Export Connection for Aquaculture Business
Sales Have Ended
Registrations are closed
A zoom link to the webinar will be provided upon completion of the registration.
HKTDC Webinar Series 2021 New South Wales-Hong Kong Export Connection For Aquaculture Business Tuesday, 2 March 2021, 2-3:30PM AEDT
About this event
Kick-starting the year with planning the export strategy for 2021?
As Asia's economies bounce back and lead the world in COVID-19 recovery, Australian exporters should consider Hong Kong as a key market. Hong Kong imports around 95% of their seafood stock, and about 30-40% of seafood imported into Hong Kong is re-exported to the other key Asian markets.
The culinary hub has an increasing demand for quality seafood, and Australia enjoys an outstanding reputation for its fresh and clean source of supply.
Register to this webinar brought to you by HKTDC and NSW Department of Primary Industries (NSW DPI) on "New South Wales-Hong Kong Export Connection for Aquaculture Business" where two panellists from HKTVmall and JSHK BusinessHub will share the latest insight and business opportunities, together with the reputable Murray Cod Australia over a casual dialogue and discussion.
The session will be moderated by Mr Ian Lyall, Aquaculture Manager at NSW DPI.
Webinar will cover:
Hong Kong Market Overview
Latest consumer behaviour, market trend and buyer preference
E-commerce influence and opportunities for aquaculture business & exporters
Tips and insight from experienced buyers on building your "go-to-market strategies"
Case studies from Murray Cod Australia on their export journey
RSVP by Friday 26 February 2021
Cannot make the live webinar session?
Register anyway to have the webinar recording sent to your inbox.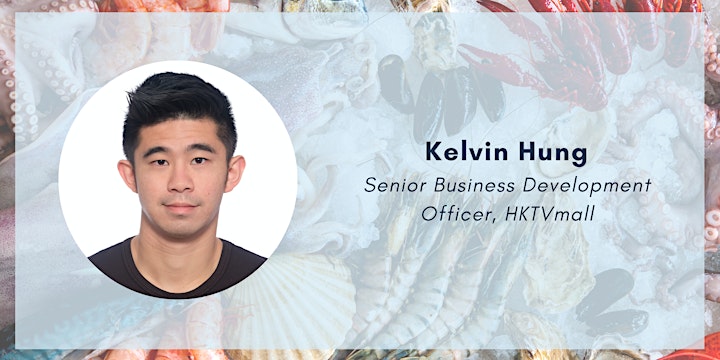 Kelvin is the Senior Business Development Officer under Merchant Partnership team in HKTVmall, responsible for recruiting new merchants and assisting in their onboarding process. Hong Kong Television Network Limited is a Hong Kong listed company (SEHK: 1137).
Established in 1992, the Group possesses extensive and successful experience in telecom market liberalization, popularizing advanced technology and applications. The Group currently engages in the development of Hong Kong's largest 24-hour online shopping mall, HKTVmall, providing a "one-stop shop" platform to people in Hong Kong, including entertainment, online shopping, delivery service and impressive customer experience.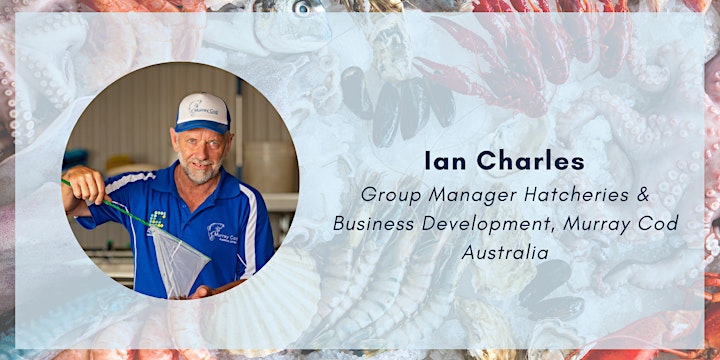 Ian Charles is an Australian aquaculture pioneer who has over 25 years' experience in the breeding and grow out production of Australian fin fish. He built and operated one of Australia's earliest and successful aquaculture farms.
Ian has a deep understanding of fish production, sales and marketing and has worked as an aquaculture consultant on projects in Australia, China, Malaysia and Vietnam. Ian spent 15 years as president of the Silver Perch Growers Association and has represented aquaculture on several advisory boards.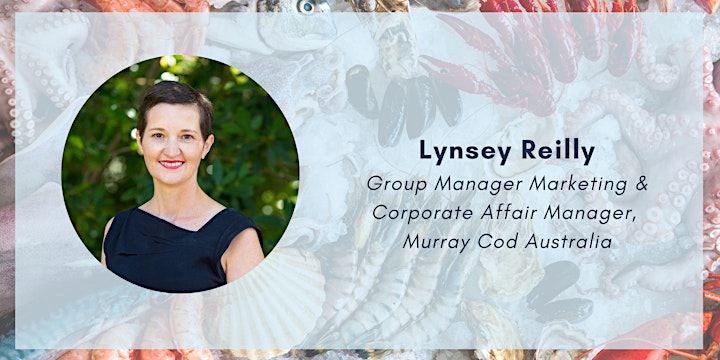 Lynsey Reilly has over 18 years' experience in corporate and internal communications, media, events, investor relations and Public Relations, in Australia and abroad. Prior to joining MCA, Lynsey ran a national award-winning full-service communications agency specialising in agriculture, as well as spending several years working in the mining industry in west Africa.
Lynsey is an Australian Institute of Company Directors graduate and has held previous board and advisory roles.
About Murray Cod Australia:
Aquna Sustainable Murry Cod (Aquna) trades as Murray Cod Australia Limited on the Australian Securities Exchange (ASX code: MCA).
Aquna is for customers who love great-tasting, white-fleshed fish with a firm texture and natural clean, creamy flavour. Our sustainably-farmed Murray cod is more than a product. It represents what's possible when science-based innovation and practices respectful to the environment are applied to food production. By harnessing nature, we've created a premium product.
That's why we say: Life tastes better our way.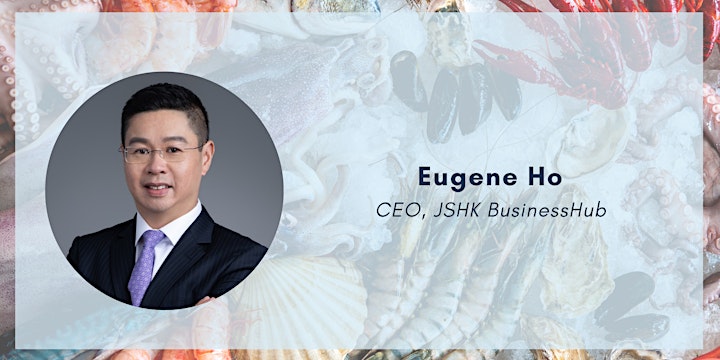 As founder of JSHK BusinessHub, Eugene Ho, attained his Business Degree at Boston College, Massachusetts, USA. Mr. Ho's family has over 50 years of trading experience in F&B products, hence making Mr. Ho the perfect venturing partner in helping overseas brands enter into the Southern China region, including but not limited to Hong Kong and Macau.
JSHK BusinessHub focuses on helping foreign F&B and healthcare brands formulate "out-of-the-box" strategies to capture the Hong Kong, Macau and ASEAN markets with placements on online, offline and B2B channels. The business represents several European Brands and work closely with partners like HKTVmall, Watson's Group, China Resources Retail and other major retail channels in the region. JSHK BusinessHub currently have five offices across Hong Kong, Macau, Shanghai, Nanjing and Shen Zhen.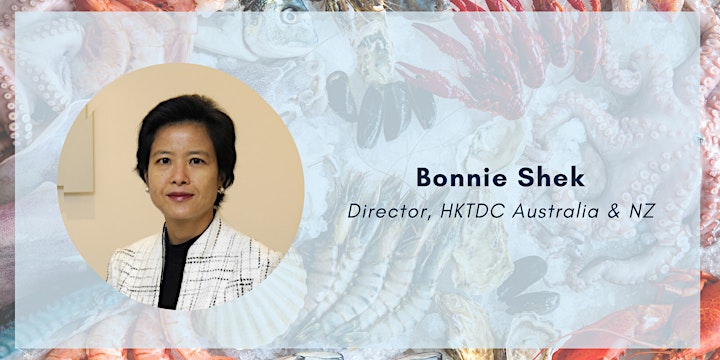 Ms Bonnie leads the team to assist small and medium-sized enterprises (SMEs) in doing business in Hong Kong/China and further enhance the good trading relationship between Hong Kong and the Australasian region.
She has extensive marketing, business development and management experience in Asia/Pacific. Before joining the HKTDC, she spent over ten years in the telecommunications industry, being responsible for developing marketing strategy and leading the Asia/Pacific consumer team.
Having grown up in Hong Kong, then living in Australia and travelling back & forth to New Zealand for the last 29 years, Bonnie understands the business dynamics among the three economies. She leads the team to assist small and medium-sized enterprises (SMEs) in doing business in Hong Kong/China and further enhance the good trading relationship between Hong Kong and the Australasian region.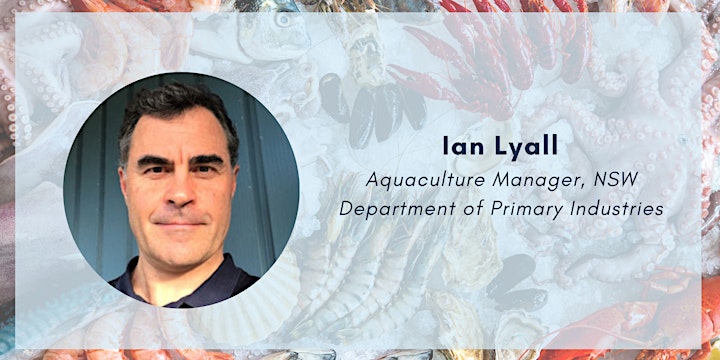 Ian Lyall works for the New South Wales government as the Program Leader Aquaculture. He is located at the Port Stephens Fisheries Institute, one of the key facilities for aquaculture research and management in Australia.