New Living "ISOLATION" Single Launch.
About this event
Brisbane based alt-rock and neo-soul quartet New Living will be launching their sophomore single, "Isolation," at The Bearded Lady with friends Bark on the 6th May.
"Isolation" marks a step into funkier territory for New Living, and will no doubt light up the dance floor – provided you can legally dance on the night, that is! The new single is out on all platforms Friday 07 May, with a music video set for release in the weeks following.
Joining New Living for the single launch is BARK: Distilling a unique blend of the old and the new, with a live set that splits its efforts between frenetic instrumental jams and heartfelt songs of love and loss, BARK are a new local act that is not to be missed!
Guitarist Felix Fogarty will also warm up the evening with his entrancing, dreamy solo-set.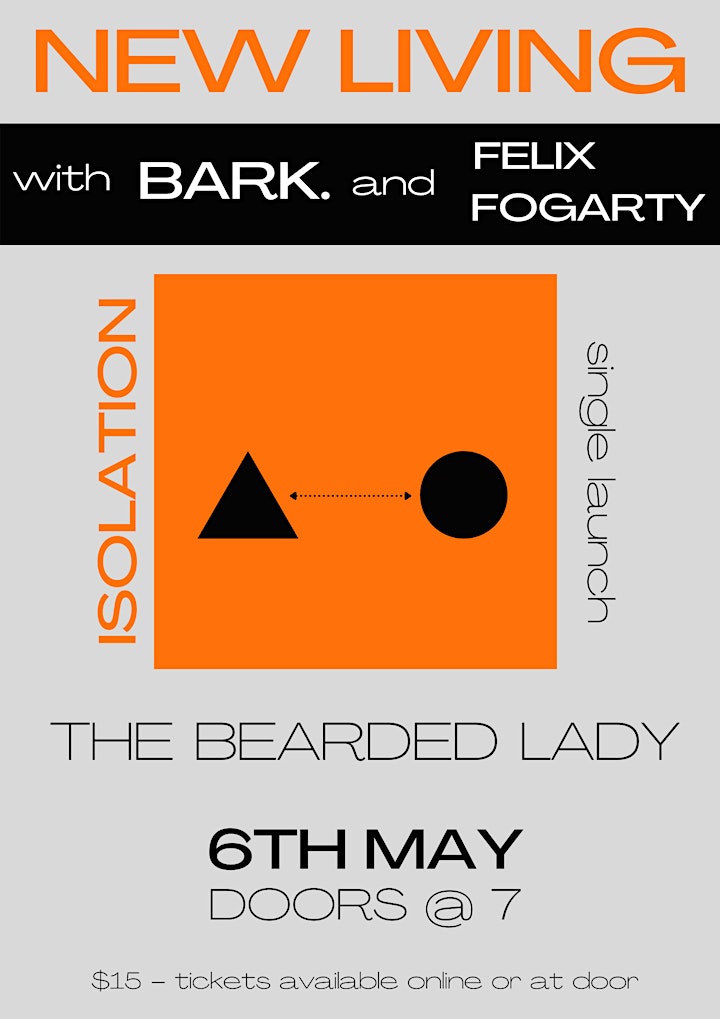 Performers
Date and time
Location
Refund policy