Description
Macquarie Applied Finance Centre
New light on remuneration in a post Royal Commission world
A hard look at the evidence on the Balanced Scorecard
The Interim Report of the Royal Commission into Misconduct in the Banking, Superannuation and Financial Services Industry has highlighted remuneration practices and their linkage through incentives to misconduct in financial services.
Does the Balanced Scorecard continue to have a role to play? Does it live up to expectations? A team of researchers at Macquarie University, with support from industry partners (Deloitte, Insurance Council of Australia, ANZIIF, and FINSIA), has conducted an initial study on the Balanced Scorecard, gateway remuneration and workplace rankings.
How do these incentive schemes impact on the behaviour of finance professionals, relative to fixed remuneration?
Some of the answers may surprise you.
Find out more about this topic from Associate Professor Elizabeth Sheedy. We will provide a hard look at the evidence.
Michael Williams (Partner, Human Capital Services, Deloitte) will provide an industry perspective on the research findings.
Rob Whelan (Executive Director & CEO, Insurance Council of Australia) will MC the event.
There will be an interactive session with opportunities for Q&A and networking. Please also invite your colleagues to register. Breakfast is included.
---
Program:
07:15 - 07:30 | Registration
07:30 - 08:15 | Assoc Prof Elizabeth Sheedy presents research findings
08:15 - 08:35 | Comments on the research findings (Industry Perspective) + Q&A
08:35 - 09:00 | Networking (breakfast provided)
---
Speaker bio


Key Speaker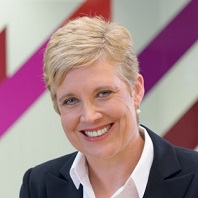 ASSOCIATE PROFESSOR ELIZABETH SHEEDY
Macquarie Applied Finance Centre
Elizabeth Sheedy is a financial risk expert. Prior to joining the university she worked for Macquarie Bank and Westpac where she worked in derivatives.
She now teaches courses in Financial Risk Management in the Master of Applied Finance program. She is responsible for all courses in the Risk Management specialisation and has been teaching in Singapore and Australia for more than 20 years. In that role she has gained a broad knowledge of all aspects of risk (credit, operational, liquidity, market).
Dr. Sheedy has enjoyed a long association with PRMIA (Professional Risk Managers' International Association) and co-edited The Professional Risk Managers' Handbook. In previous years her research focussed on quantitative risk modelling. More recently her research focus has shifted to the role of governance, culture and remuneration in determining outcomes for banks and other financial institutions.
Speaker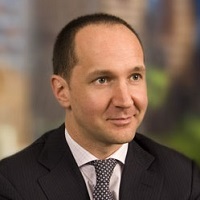 MICHAEL WILLIAMS
Partner, Human Capital Services, Deloitte
Michael works with Financial Services industry clients in all areas of Human Capital. He has worked extensively in the Asia Pacific and European regions across Business Transformation, Organisation Design and Workforce Transition, Change Management, HR Transformation, Finance Transformation, Cost Reduction and Post Merger Integration.
MC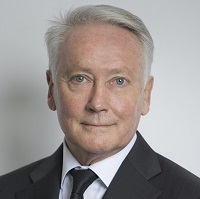 ROB WHELAN
Executive Director & CEO, Insurance Council of Australia
Robert Whelan joined the Insurance Council of Australia on March 22, 2010, after a highly successful career as a senior manager in a diverse range of roles within the insurance and banking sectors.
He has particularly strong experience in managing the corporate affairs and policy functions in major insurers including AAMI and Suncorp, as well as extensive general business management experience in broader financial services with companies including AMP, Legal & General and Colonial Mutual.
This is in addition to other industry experience in the healthcare sector, where he held a number of senior management roles, including general manager of pharmacy services at Mayne Group Limited, which is a business servicing 3000 pharmacy customers nationally and a retail franchise business supporting more than 500 pharmacies across Australia.
He is well regarded in the financial services industry as a leader in the development of public policy, and has worked extensively with regulatory bodies, government and consumer groups.
Rob's strong background in stakeholder management and his proven track record in delivering solutions to complex business operations ensure he is a driving force with the ability to deliver results for members of the Insurance Council of Australia.
Speaker


DR. LYLA ZHANG
Lecturer in Economics, MGSM
Dr. Le (Lyla) Zhang specialises in experimental and behavioural economics. Her research agenda, combining the theory with experiments, focuses on understanding how incentives and institutions affect human decision-making.
Dr. Zhang teaches Accounting, Economics & Finance, Economic Context of Management, and Economics and Markets at MGSM.
---
Industry Partners




---
Subscribe to the Finance Professionals mailing list and follow us on LinkedIn.
These highly popular Finance Professionals talks address areas of topical interest and the latest research. They provide professionals from within the corporate, banking and finance sectors, friends and alumni of the Macquarie University Applied Finance Centre, opportunities for professional development and networking.