New frontiers in geochron. & geochem. fingerprinting of WA mineral deposits
Workshop on using modern geochemical and geochronology techniques to fingerprint mineral deposits
About this event

This workshop provides a hands-on overview of the existing and emerging geochemical techniques for geochronology and geochemical fingerprinting of mineral deposits using WA examples. The workshop will present general principles of isotopic techniques, specific applications to VHMS systems, gold and lithium deposits, and iron ores. Ore deposit models for exploration and targeting will be discussed, as well as the understanding of how/where/when known deposits form.
Presenters: Neal McNaughton, Hugo Olierook, Fred Jourdan, Svetlana Tessalina, Janne Liebmann, Jennifer Porter, Alexander Prent and Martin Wells (John de Laeter Centre, Curtin)
Contact: Svetlana Tessalina, Svetlana.Tessalina@curtin.edu.au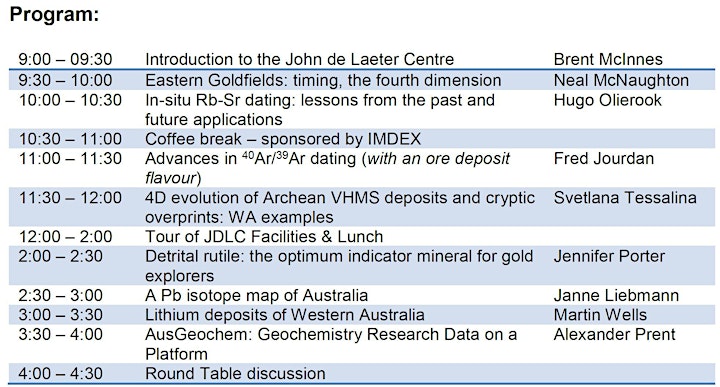 Catering
Morning tea will be provided by the workshop sponsor, IMDEX. Bring your own lunch or purchase from a variety of campus outlets.
Parking
Curtin car park PI1 and PI2 in the blue bays, parking fees apply. See campus map for location of buildings and parking https://link.mazemap.com/VsyesN4U
Participants can attend this workshop in person at Curtin University or online via this link:
https://curtin.webex.com/curtin/j.php?MTID=mcb1a466fe73964144b81566c834c5ae3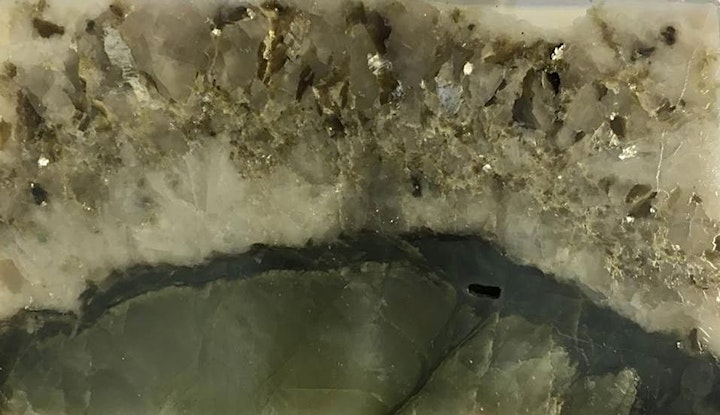 Organizer of New frontiers in geochron. & geochem. fingerprinting of WA mineral deposits