Join us for 3 Magical Days of Community Co-creation and Emergence
About this event
The New Dreamings Micro-festival 2021 is a magical community emergence gathering in Owestry, Shropshire right on the Welsh border.
Because of the 'mirco-festival' nature (between 40 and 60 people) this gathering and the journey that emerges really is an intimate and meaningful experience to be a part of.
While this event has the gentlest of structures in place it is the theme of Emegence that we come together around. This means that you as the festival participants are invited to choose your own co-creationary adventure and it is through your creative offerings, sharings and spontaneous creations that the unique soul of this fesitval will emerge.
THE VENUE
The venue is a short drive from the market town of Owestry with pubs, grocery stores and cafes and only a few minutes from the the highway making it super accessible from all over the UK.
The festival space consistes of a series of small indoor, semi-indoor and outdoor spaces, a babbling brooke, a field, a fire pit, a lounge area and a grassy knoll.
The venue also has a bathroom block with free hot showers and more than enough toilets.
THE ACCOMODATION
Accomodation is a mix of Camping, Dorms, Yurts and Cabins which you choose when purchasing your ticket.
TICKETS
General Tickets are...
£160 Earlybird (before June 1st or until sold out)
£185 (after June 1st)
Family Tickets
Families of 4/5 (or small groups of friends) can secure their own yurt or single pitch (family) tent for a reduced price of £585
FOOD
Food is a source/bring/cook your own affair...and there is a possiblity that a pot luck or bring a plate picnic of sorts may naturally emerge on any given day...
Having said that...as a gesture of hospitality (not as part of festival tickets) we will be making up and serving for free a big single pot dinner on each of the 3 nights (enough for 2 bowls for everyone). Soup, stew, noodles, bread, butter, crackers and dip.....and simple desserts are on the menu for any who would like to simply their food prepartion and join us for dinner each night.
We will also provide a massive daily bowl of local fruit that everyone can come and pick a snack or two from.
If you are a regular camper and have your own camping stove we invite you to bring it for personal use so we can avoid bottlenecks in the kitchen at breakfast and lunch times.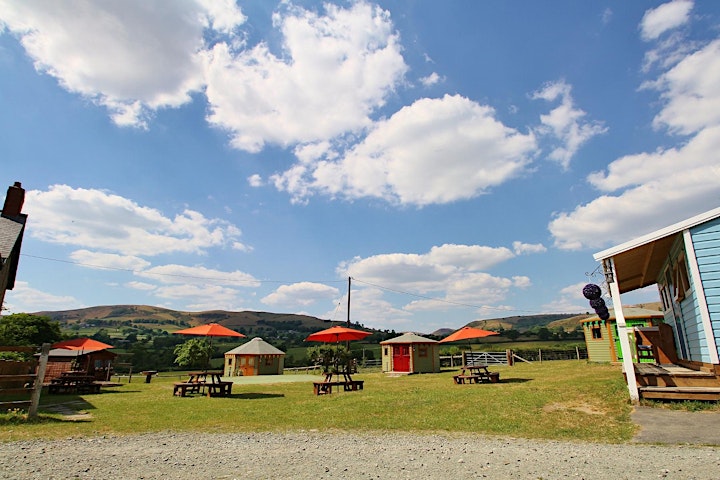 WHAT TO EXPECT
This micro-festival really is an all encompassing community affair which means everything is welcome from children playing and water-pistol fights to sacred ceremonies and co-created altars, from spontaneous ecstatic dance and roaming ritual blessings to trips to the local pub with new friends.
All-in-all we trust this will be a beautiful, meaningful and rejuvenating community gathering.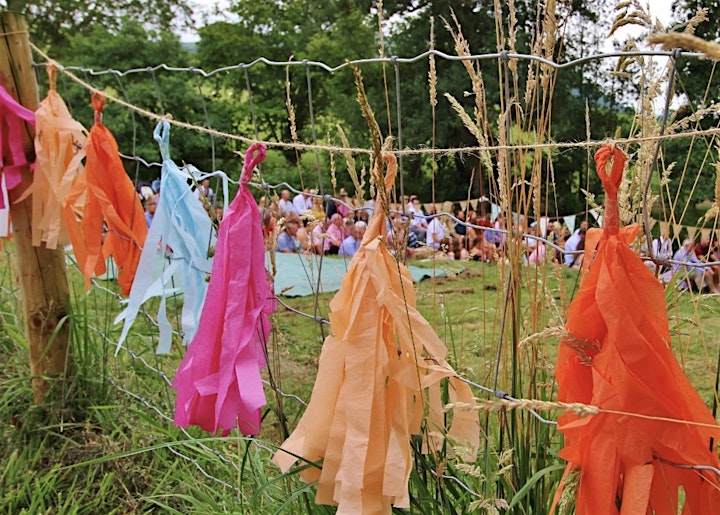 We do expect that tickets may sell out so we invite you to secure yours as soon as possible.