New Building Industry Fairness Bill 2017 - Breakfast Seminar
Description
Have you heard of the new Queensland Building law for 2017?
Having troubles getting paid from your clients?
Come along to this breakfast and learn more about what this new law means for you!
Building Industry Fairness
(Security of Payment) Bill 2017
The most radical and controversial changes to Queensland's building laws in history have just been introduced to Parliament.
Architects are an integral part of the building process and must be across these proposed changes. As a subconsultant, these laws will fundamentally swing the pendulum back in your favour; As a superintendent, it will be important to understand the new regime to manage contractors effectively.
The ground-breaking changes include:
The establishment of Project Bank Accounts, including PBA's applying to private sector projects over $1M from 1 January 2019.
Significant changes to the Building and Construction Industry Payments Act, including:
no requirement to endorse a claim as a payment claim;
no second chance to give a payment schedule in all circumstances [failure to give a payment schedule means that the party is liable for the claim and has also committed an offence for which the maximum penalty is 100 penalty units (that equates currently to $12,615)];
of the Respondent's second chance to serve a payment schedule in all circumstances
no ability to give an adjudication response if no payment schedule was given in time;
no ability to add further reasons for non-payment in an adjudication response in the case of complex claims;
the introduction of a limit on the number or length of submissions relevant to each of an adjudication application; and
an adjudication response (to be prescribed by regulation).
Significant amendments to the Queensland Building Construction and Commission Act, including:
a building contract must include "mandatory conditions prescribed by regulation" with a failure to do so constituting an offence;
a building contract must include "prohibited conditions prescribed by regulation" with a failure to do so constituting an offence; and
failure to pay a retention amount in accordance with the building contract (without reasonable excuse) is an offence punishable by up to 200 penalty units (that equates currently to $25,230) or 1 year's imprisonment.
We hope you enjoy this seminar. Light breakfast will be served from 7:30am for a 7:45pm seated start. Non RAIA members are welcome. Please ensure you bring your ticket ready to be scanned as you enter the doors.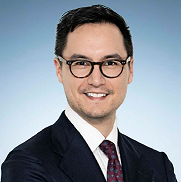 Guest Speaker 1: Aaron Benstead, Senior Associate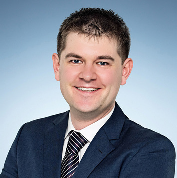 Guest Speaker 2: Chris Woodhouse, Lawyer

ACCA Competency: Practice Management and Project Delivery
ACCA Knowledge Domain: Regulatory and Communication
---
Ticket Prices
Earlybird: Register and pay BEFORE Friday 6 October, 2017 for $5 tickets
Members: A+ $7 General $10
Non Member: General $20 Student $5
Group Tickets after Earlybird: Email me for a discount code for 3 or more tickets
Not a Member? Want to get exclusive discounts and perks? Click here to Join
For more Queensland CPD events, please click here to go to our website
Have a CPD Topic you want covered? Email us!qld@architecture.com.au
---
Contact:
Australian Institute of Architects
Queensland Chapter
70 Merivale St
South Brisbane
T| 07 3828 4100
TERMS & CONDITIONS: 1. The Queensland Chapter has the right to cancel or alter the dates, pricing, speakers or venue of an event that has been created by the Chapter. 2. No cancellations or refunds one (1) working day prior to the event. 4. People attending in replace of the registered person must pay the ticket fee associated with their membership type. 5. Please note that start and end times are an estimation. Some seminars may finish earlier or later than the proposed time.