Event Information
Location
B117 Theatre, Basement
Melbourne School of Design
Masson Road
University of Melbourne, VIC 3010
Australia
Description
At short notice, Minsuk Cho (Mass Studies) will be visiting us from Korea to deliver a new talk at our scheduled time.
Minsuk Cho will give us an insight into current architectural practice from his place in Korea, informed by his experience working in NYC and with Rem Koolhaas at OMA.
Minsuk Cho is an architect and founder of Seoul-based firm Mass Studies. Cho graduated from Yonsei University and Columbia University, and spent his early career in New York and Rotterdam, and in 1998, co-founded Cho Slade Architecture in New York.
Since returning to Seoul in 2003, he has been committed to the discourse of architecture through socio-cultural and urban research and mostly built works, which have been recognized globally, with representative works including the Pixel House, Missing Matrix, Bundle Matrix: S-Trenue, Ann Demeulemeester Shop, Korea Pavilion: 2010 Shanghai World Expo, and Daum Space.1, Osulloc: Tea Stone/Innisfree, Southcape: Clubhouse, and Dome-ino.
Active beyond his practice, he has co-curated the 2011 Gwangju Design Biennale, and was the commissioner and co-curator of the Korean Pavilion for the 14th International Architecture Exhibition - la Biennale di Venezia, which was awarded the Gold Lion for Best National Participation.
In late 2014, PLATEAU Samsung Museum of Art, Seoul, held their first ever architecture exhibition, highlighting his works in a solo exhibition titled "Before/After: Mass Studies Does Architecture."
We regret to announce that Benedetta Tagliabue will no longer be speaking at the Melbourne School of Design on July 25. Minsuk will be replacing Benedetta's originally scheduled talk.
Ms Tagliabue is unable to visit Melbourne this week due to an unavoidable business commitment. We wish her all the best.
We are proud of our growing annual program of international speakers here at MSD and love hosting both established leaders in the design community as well as new talent.
Over the last year we have hosted greats such as Juhani Pallaasma, Jean Nouvel, Bijoy Jain, Jean-Louis Cohen and Indy Johar as well as new innovators Jing Liu (SO-IL), Achim Menges (University of Stuttgart), Liz Ogbu (Studio O) and Karen M'Closkey (PEG).
TICKETS
Booked tickets are valid for MSD Presents: Minsuk Cho (Mass Studies | Korea). No need to rebook or exchange :-)

Can't make it? Please cancel your booking so we can free up tickets to this sold out event.

Questions? Email msd-events@unimelb.edu.au
Our apologies for this cancellation. We hope to still see you here at MSD as we welcome Minsuk Cho, who has generously hopped a plane to be here!

See you there,
Melbourne School of Design at the Faculty of Architecture, Building and Planning
The University of Melbourne
Glimpses of the world
This July renowned architect, educator and Pritzker Prize jury member Benedetta Tagliabue will be in Melbourne for limited appearances supported by MPavilion and the Melbourne School of Design.
Her poetic architecture, always attentive to its context, has won international awards in the fields of public space and design.
Tagliabue is principal architect of Miralles Tagliabue EMBT studio (Barcelona and Shanghai). In this special MSD event Tagliabue presents her latest projects in development, such as the Naples underground central station, the Clichy-Montfermeil metro station in Paris, an office tower in Taichung Taiwan and the Zhang Daqian Museum in Neijiang China.
Tagliabue will also present her most notable projects, such the Edinburgh Parliament, Santa Caterina market and Gas Natural Fenosa building in Barcelona. Her 2010 Shanghai World Expo – Spanish Pavilion was awarded with the prestigious RIBA International 'Best Building of 2011' award.
Image: Santa Catalina Market. Photograph by Roland Halbe.

Location map: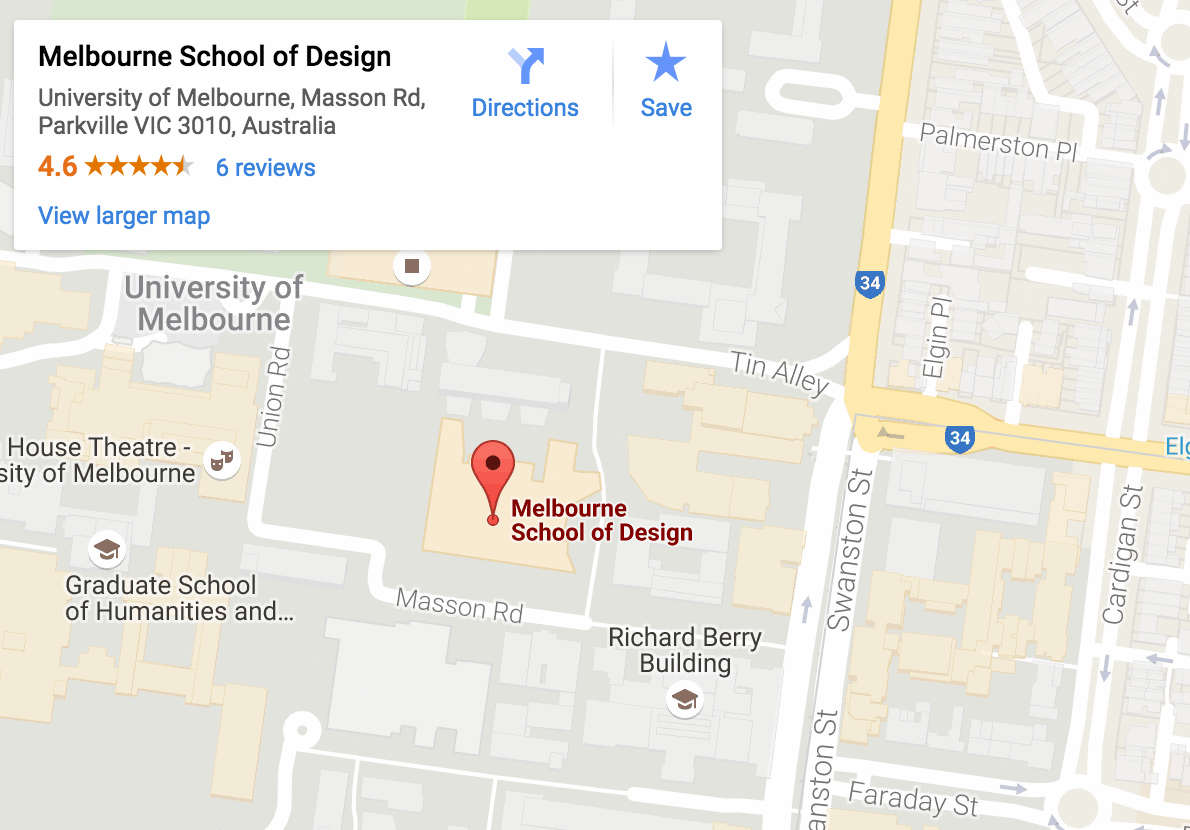 Date and Time
Location
B117 Theatre, Basement
Melbourne School of Design
Masson Road
University of Melbourne, VIC 3010
Australia