Description
Sydney Vital is pleased to be hosting the Neuroendocrine Tumours (NETs) for GPs on Wednesday, 12th June 2019 from 6 PM - 9 PM at Ken Irvine Conference Room at the Norths, 12 Abbott St, Cammeray.
---
Why attend the "NETs for GPs"?
- Identify information and the diagnosis of NETS and how to manage NETS in Practice
- Recognise the journey that the NET patient undertakes
- Explain pathology tests available specifically for NETs
Speaker Profiles
---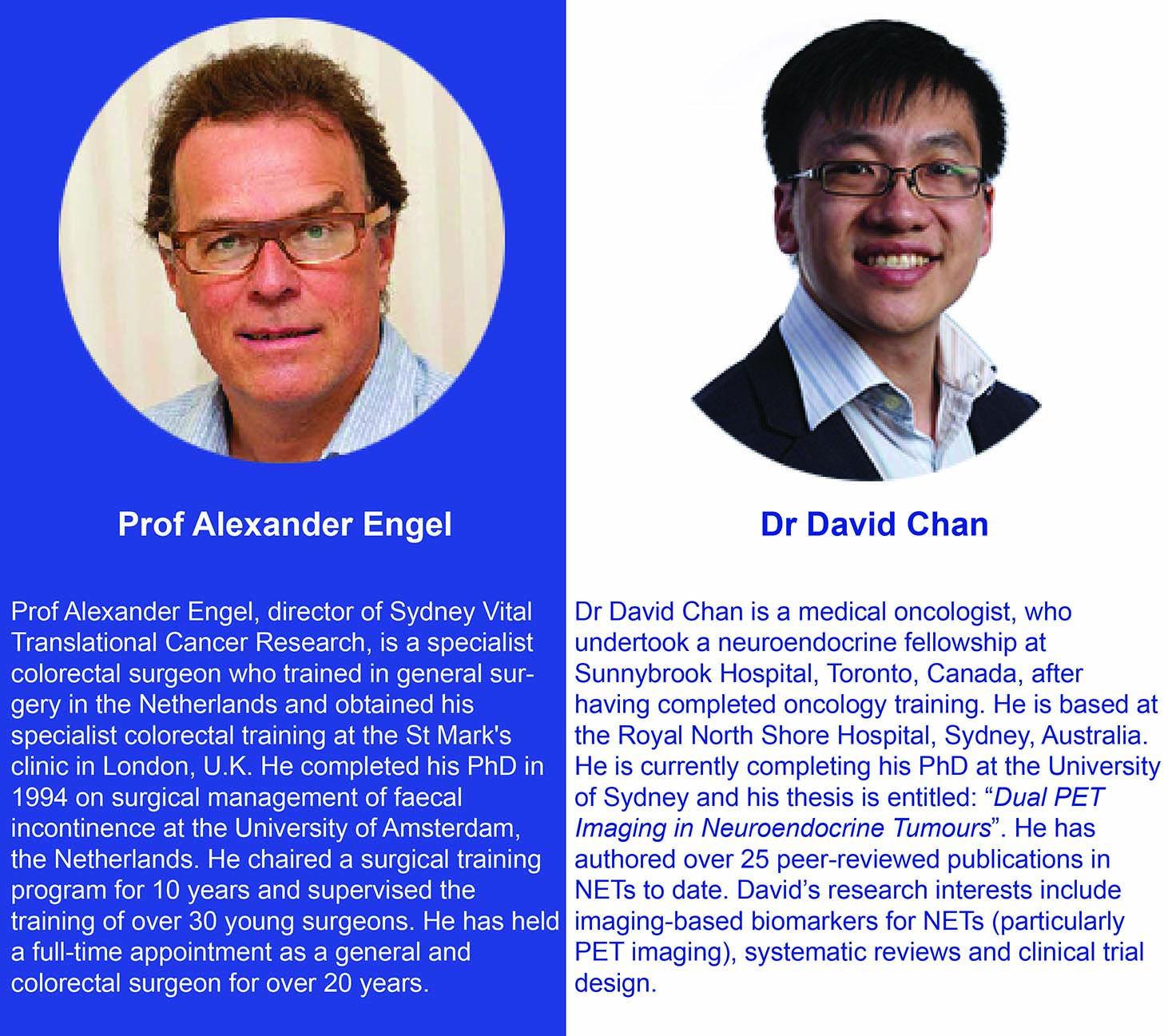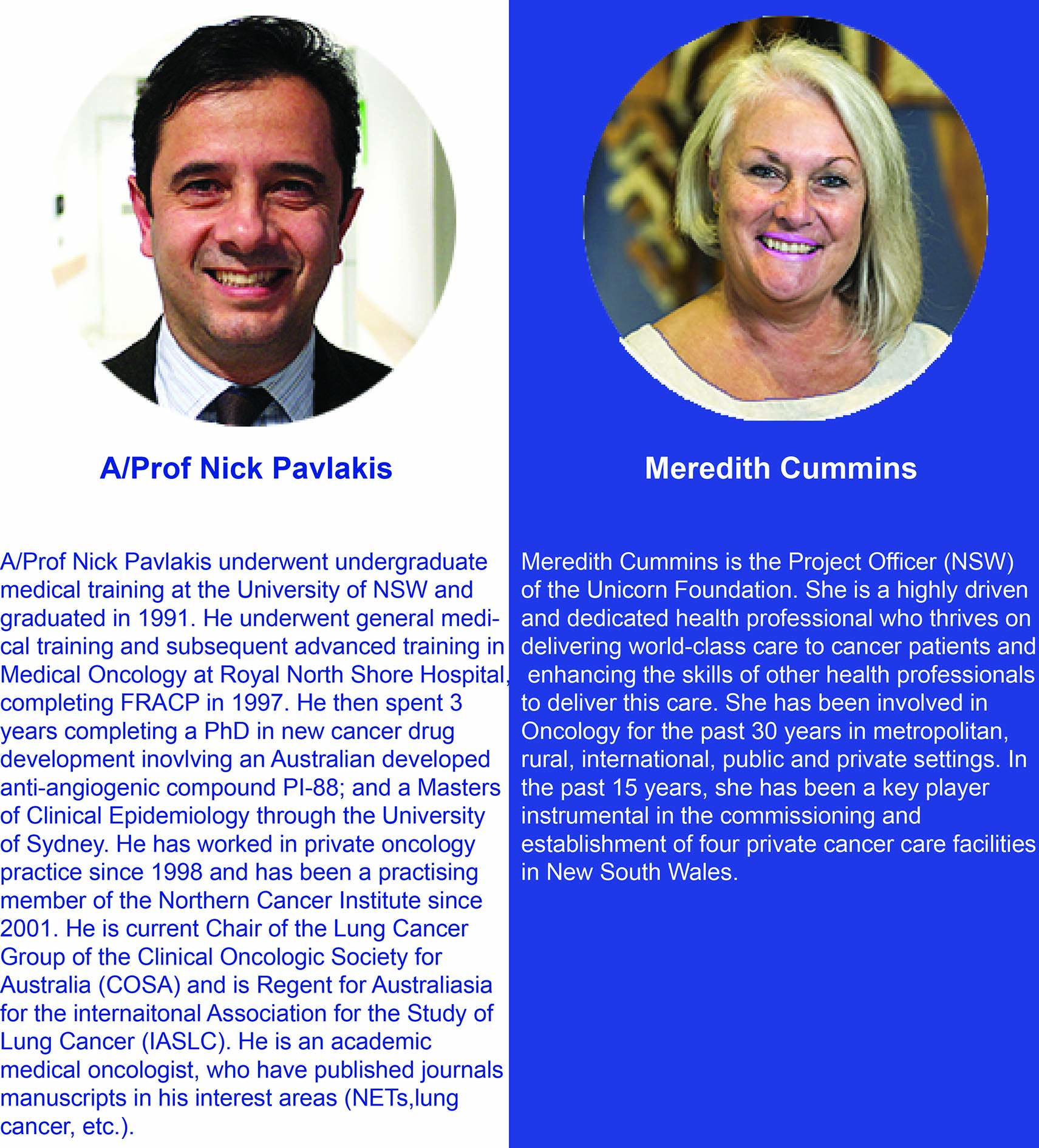 ---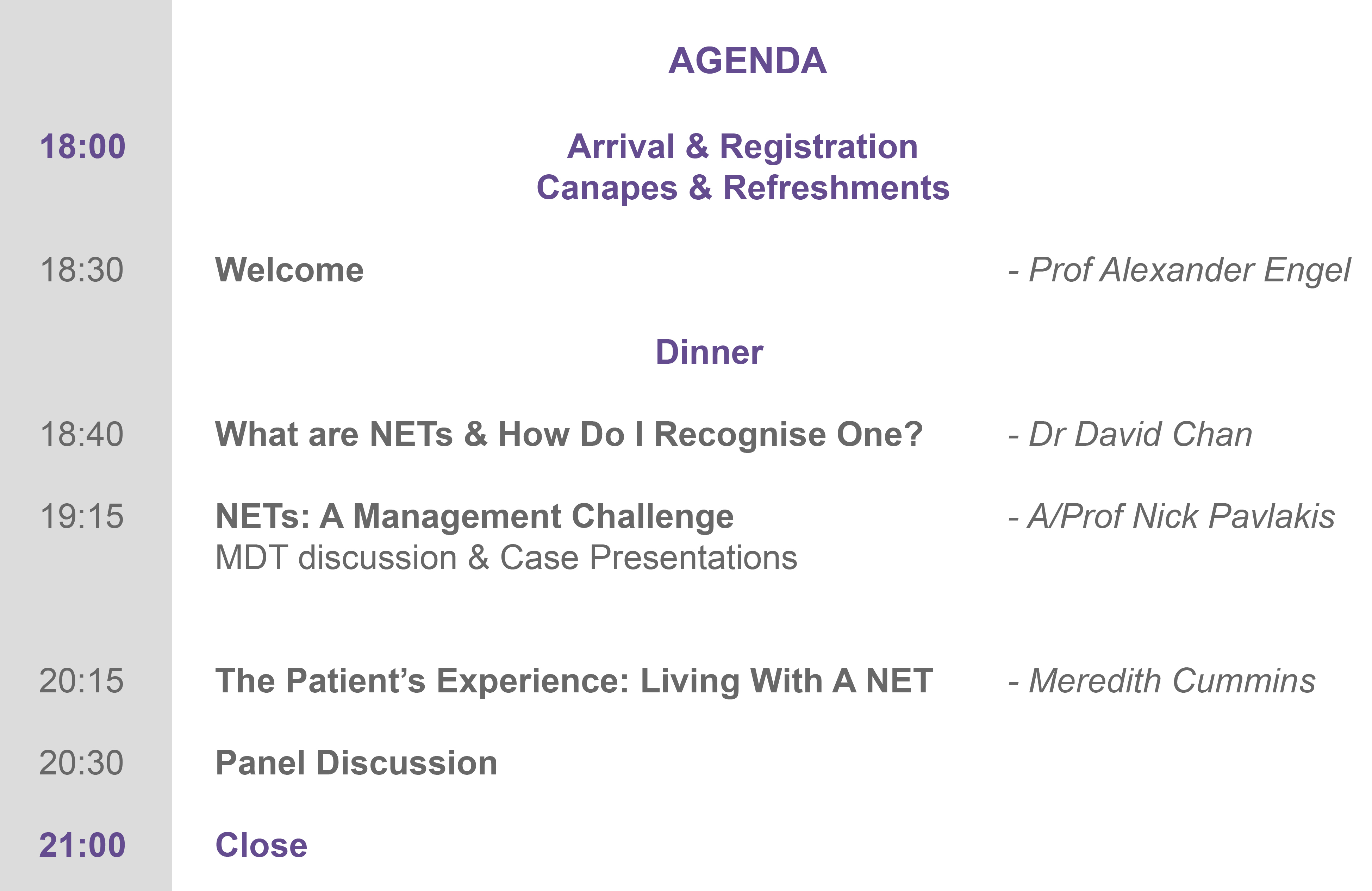 ---
Catering Menu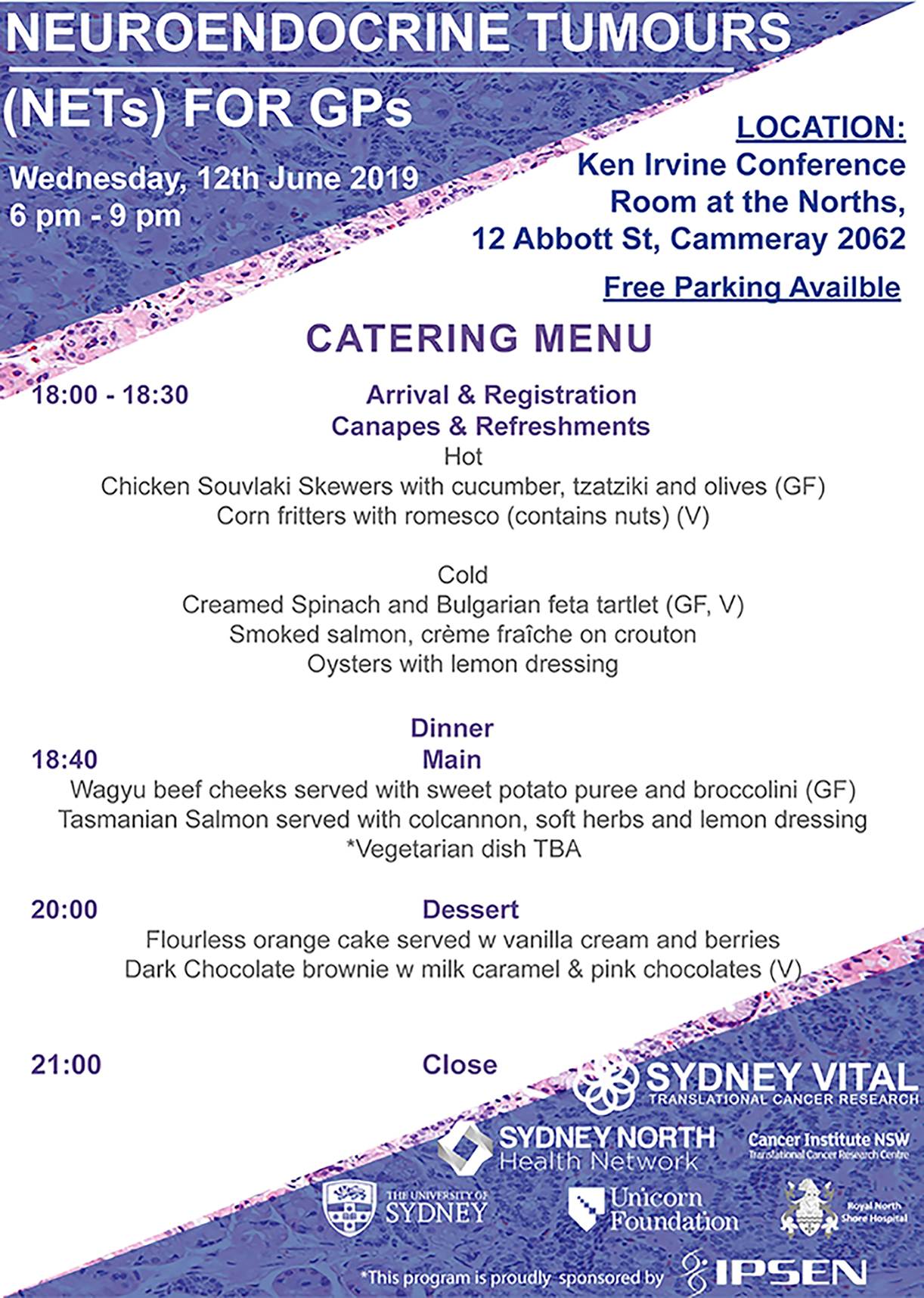 *Free parking available
*Please any email special dietary request to sydneyvital.admin@sydney.edu.au before 3rd June.
*Please note that this event is exclusive for the professional group of GPs only.
---
What are Neuro-endocrine Tumours (NETs)?
NETs are a group of unusual, often slow-growing cancers. These tumours develop from secretory cells found throughout the body and which are particularly concentrated in the gastrointestinal system, lung, pancreas, ovary and testes; were previously considered to be "rare cancers" but increasingly now being recognised due to improved diagnostic blood tests and imaging. Now regarded as the 2nd most common cancer of the gastrointestinal tract; often go undiagnosed for many years because they can cause "vague" constitutional symptoms (diarrhoea, "flushing" of the face, etc) from the hormones that the cancer cells secrete.