Networking Sundowner - Networking for Introverts
About this event
Edith Cowan University is hosting our Networking for Introverts Sundowner as part of our Education Series.
Kerry Brown is a Professor at Edith Cowan University School of Business and Law. She is passionate about doing research that matters and has consulted to industry and government on a wide range of topics including infrastructure management, social policy and resolving homelessness, collaborative governance, industry clustering and change management. Prof Brown has a background in negotiation and emloyment relations.
Networking for introverts provides a practical guide to building your confidence and skills in business networking. The workshop will demonstrate that networking skills can be learned.
The room number is 9.209 (building 9, room 209). It is next to the Tavern, Slice of Italy café and a hairdresser. Please look out for Carpark 8. Plan attached for parking(yellow) and the workshop location (red). Parking is free after 5pm.
The tavern is next door and guests are free to enjoy soft drinks , finger food and further networking.
(Please note you may be photographed for marketing purposes)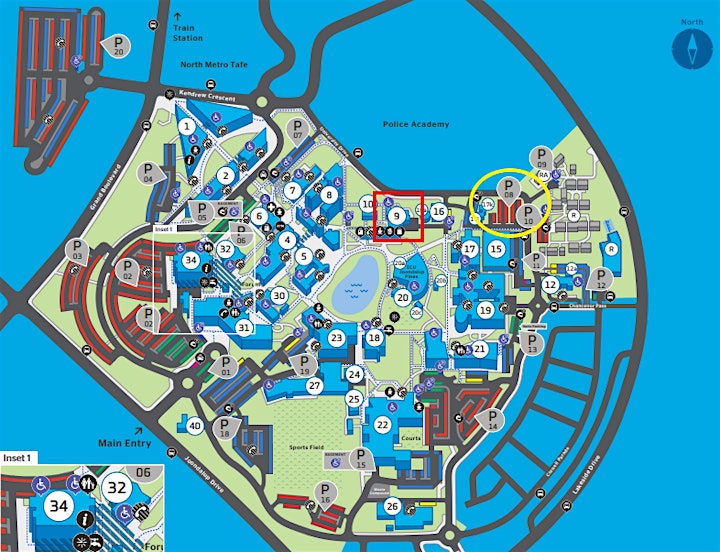 Organiser of Networking Sundowner - Education Series - Building 9 Room 209