Networking on Purpose (online webinar)

Wednesday, 26 June 2013 from 1:00 pm to 2:00 pm (AEST)
Event Details
The next webinar in our Management Masterclass Series is part of a Guinness Book of World Records attempt!  We are part of the the global effort to produce the longest continuous webinar (36 hours) and our section will air on 26th June at 1pm.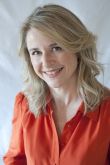 Kim McGuinness will discuss the sustainability of networking and how you can truly build a powerful and valuable network that will travel with you wherever life takes you.
Kim is inspired by people who aren't afraid to be themselves. "So much of business today is bravado with the reality nothing like the image. Do what you can do in the time you have and do it well and your business will thrive. Understand what your priorities are, what you want your business to deliver and the support you need to make that happen." Kim believes networks are critical in business and that networking is much more than a handshake. It is about building effective and valuable relationships that will underpin your business activities. "The value of an effective network cannot be underestimated. You don't have to network with everyone, choose those who you really connect with and build solid relationships". These people become your eyes and ears in the marketplace as you do for them.
Kim McGuinness is Managing Director of Network Central, a business network for authentic leaders since 1999, founder of networkingmentor.com.au, an online mentoring program and one of Australia's leading commentators on business, marketing and networking. A huge believer in the value of mentoring, Kim also co-runs a renowned yearly Mentor Program for Executive Women where she aligns senior experienced leaders with up and coming managers. Kim is a leading speaker at many conferences and events, is a regular MC, and has developed a number of training programs for blue chip companies. Kim is co-author of Network or Perish – Learn the Secrets of Master Networkers and is featured in Secrets of Inspiring Women Exposed which was released in 2007.
This live event is free to all. As this is a continuous webinar there will be no recording for this one. Access details will be sent to you on booking. Register now and learn over lunch with us!
Organiser
Network Central addresses and supports the unique challenges of women (and men) in middle to senior management charged with the task of inspiring greatness every day within their teams and businesses.  It is a central network for people in managerial positions across a diverse range of industries.  
5 star networking events, with first class speakers and role models, are conducted in Sydney and Melbourne (Australia) and via online training (global) each month. 
Networking facilitators are available at each event to help you connect with others, introduce you to relevant people and answer questions.
Network Central is often referred to as the "network with soul" and has a solid reputation for first class speakers and members.  It has been referred to as "a room full of mentors".