Description
Do you need some hints and tips to improve your networking skills?
Networking can be valuable to get new clients, let others know about your business, expand your own knowledge or learn from the success of others.
Networking like a pro, is the first event in our new Business Fundamental series, aimed at helping you turn your contacts into connections.
Facilitated by Sanja Jovanovic, a renowned networking coach, entertainer, educator, and professional speaker, you will receive top tips to network like a pro, helping you to network with like-minded entrepreneurs.
The workshop will cover networking techniques such as;
Standing out from the crowd

Creating a lasting impression

Speaking confidently

Remembering and connecting with people you want to work with

Embracing the fear of networking
Our Business Fundamentals series aim to provide business owners with the essential skills and tools needed to help your business grow.
Guest Speaker - Sanja Jovanovic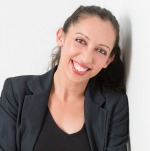 Sanja is a speaker, coach, entertainer and educator. Her absolute passion is facilitating organisational change and assisting with re-engaging staff for more successful business outcomes. The most important part of the process is effective communication.
As a theatre performer for 18 years, Sanja brings large stage experience and non-verbal communication expertise to the table. With her qualifications in management, expertise in international relations and experience as a board member for multiple organisations, Sanja is able to facilitate communication training at various levels within organisations with unique perspective.
Talent Academy has had the opportunity to work across various sectors in Adelaide, Melbourne, Sydney, Perth and broadly in China. Sanja's workshop have assisted to improve the communication skills of team and management within the defence force, higher education with researchers and educators and recently with TEDxAdelaide for the speakers facing the TEDx stage.
Event sponsors: