Network Central Breakfast Series Sydney 21st Feb 2013 (WA)
Description
Speaker:
Suzi Skinner M. Appl. Sci.
Managing Director
Roar People
Selftalk Pty Limited
Time:
7 for 7:30 am concluding at 9 am. Informal networking 7-7.30 and 9-9.30 am. Delicious hot breakfast included.
Profiles:
TOPIC: Inclusion at Work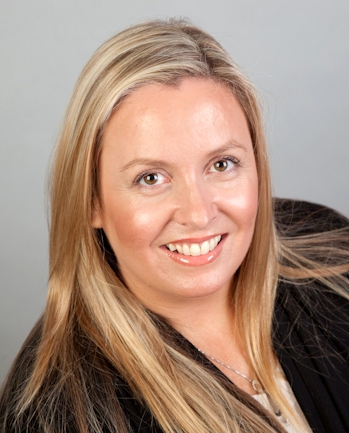 For those who manage, coach or influence people, consider this question: Do you have the depth of knowledge to facilitate a more inclusive leadership environment for your clients or team? Are you capable of creating an authentic, high performing culture which embraces the value and diversity of the people around you? Are you aware of your own leadership tendencies and the impact that these have on your ability to attract, develop and retain your people?

At this presentation Suzi will focus on the research proven leadership skills which can assist you in navigating the diversity of your people with courage, confidence and skills you can rely on. Having understood the business case for building a more inclusive environment, let's now understand how our everyday behaviours and leadership approach can help to drive an environment where everyone can thrive.

Suzi Skinner (MSc), executive coach practitioner, researcher and Managing Director of Roar People, Selftalk Pty Limited, a boutique consultancy in Sydney Australia, works with organisations to transform leadership, accelerate change toward more inclusive workplaces and enhance employee productivity, engagement and results.

Suzi is a Harnisch Scholar and her research, titled "Understanding the Importance of Professional Identity and Gender in Developing Women Leaders", was awarded first prize at Harvard University's Institute of Coaching annual Conference in 2012. As a 2011 recipient of the Institute of Coaching Research Grant - to further the field of evidence based Coaching globally - Suzi's research was supported by the Institute of Coaching at Harvard University/Mclean Hospital Corporation in Boston. The study explored development practices such as executive coaching and provided fresh, evidence based insights into the key development areas for women leaders in the workplace.

Suzi has coached and facilitated at executive and board level in a range of leading organisations. Her focus on transformational leadership and creating high performing, inclusive teams has resulted in successful outcomes in projects across across Asia Pacific, USA, Middle East and Europe.
Join us for a fabulous event where you can meet like-minded professional women, enjoy a delicious hot breakast and listen to a speaker guaranteed to inspire. Plenty of time for networking and discussing issues with your peers.

Two informal networking periods (7-7.30am and 9-9.30am) to catch up with someone or finish that conversation. Enjoy the lovely discussion at your table over breakfast.

We look forward to seeing you - and we know you will enjoy it. Feel free to bring your colleagues but book early. Numbers are strictly limited to ensure a smooth and enjoyable experience for all that allows you to connect with everyone in the room if you want to - not just those at your table.

If you would prefer to book by Paypal please click here: http://feb21pp.eventbrite.com.au
If you would prefer to book using AMEX please download a booking form here: http://www.networkcentral.com.au/documents/bookingform.pdf
NB: Our new website is set for launch in February 2013. Apologies for any booking issues until then
Organizer of Network Central Breakfast Series Sydney 21st Feb 2013 (WA)
Network Central addresses and supports the unique challenges of women (and men) in middle to senior management charged with the task of inspiring greatness every day within their teams and businesses.  It is a central network for people in managerial positions across a diverse range of industries.  
5 star networking events, with first class speakers and role models, are conducted in Sydney and Melbourne (Australia) and via online training (global) each month. 
Networking facilitators are available at each event to help you connect with others, introduce you to relevant people and answer questions.
Network Central is often referred to as the "network with soul" and has a solid reputation for first class speakers and members.  It has been referred to as "a room full of mentors".