Location
Optiver Office
39 Hunter Street
Sydney, NSW 2000
Australia
Sales Have Ended
Ticket sales have ended
We have unfortunately sold out. If you would like to be added to the waitlist for available tickets, please email info@yowconference.com
Description
Join Joe Albahari, author of LINQPad and C# 5.0 in a Nutshell, for a YOW! Night hour of functional fundamentalism. Everything will be explained simply and in the familiar language of C#, without mathematics, LISP or Haskell!
Program
5:30pm
Welcome networking with refreshments
6:00pm
Presentation "Programming with Purity" followed by Q&A
7:30pm
Networking refreshments and close
About The Presentation - Programming with Purity
We take for granted that the goto statement is bad. Instead, we employ alternatives that make our code easier to understand and reason over, namely structured looping constructs such as while-loops and for-loops.
But have you ever considered that functional programmers look down on our looping constructs (or more specifically, our impure use of variables) in the same way we look down on goto? And they've got a point. By avoiding some of our most time-honoured tricks, we can end up with code that's not only easier to understand and reason over, but that scales better.
About The Presenter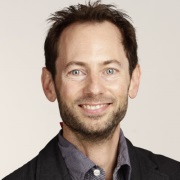 Joe Albahari is the inventor of LINQPad and the author of the bestselling book on C# 5.
He's written extensively on multithreading and parallel programming, and speaks regularly at user groups and conferences such as YOW! and TechEd.
Sponsors
Thank you to Optiver for providing the venue and our community sponsor ThoughtWorks. This event is co-hosted with the Sydney ALT.NET user group.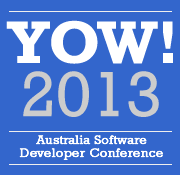 Tickets are now on sale for YOW! Conference 2013 in Sydney on December 12-13. Check out the line up of announced speakers, including keynotes from Jeff Hawkins, Scott Hanselman and Philip Wadler.