Nervous System Balancing for Manual Therapists - Adelaide
About this Event
This seminar explores several approaches to nervous system balancing drawn from osteopathy, energy medicine, and modern research on nervous system resiliency. Specific skills for stress management, enhanced immune function, and increased vitality and motivation will be taught. Diverse sources including craniosacral therapy, polarity therapy, polyvagal theory, and leading edge research inform our practice. The seminar emphasizes hands-on approaches to balancing the nervous system. The skills you will learn are useful in any manual therapy practice, including osteopathy, myofascial release, remedial massage, physiotherapy, as well as somatic psychotherapy, naturopathy, nursing, and other health care professions.
Students in this training will be able to:
• Articulate distinctions among central, peripheral, and autonomic nervous systems
• Specify unique anatomy related to each of the above
• Discuss the physiological complementarity of the two autonomic branches—sympathetic and parasympathetic
• Demonstrate bodywork contacts for working with each branch of the autonomic nervous system
• Describe three levels of nerve facilitation, the physiology of hyperactivity in the nervous system that creates self-perpetuating feedback loops between the NS and the rest of the body
• Cite the basic premise of polyvagal theory, and reasons why different aspects of the vagus nerve behave differently
• Name three styles of stress responses in relation to the autonomic nervous system
• Demonstrate two different bodywork approaches to mitigating stress effects in the body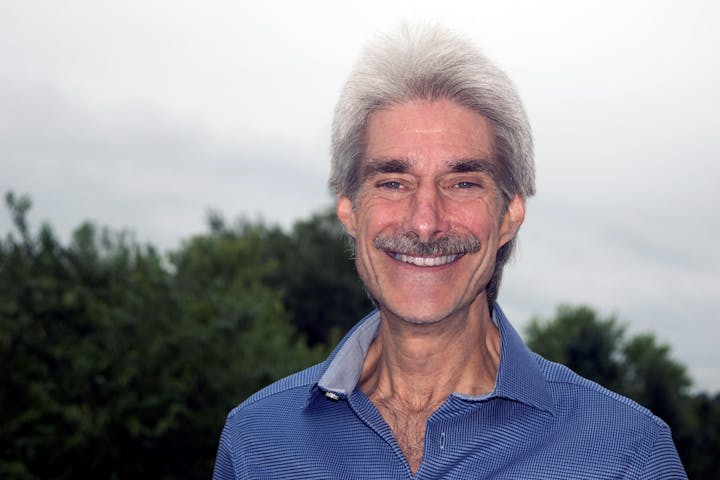 Presenter - Roger Gilchrist:
Roger Gilchrist, MA, RCST, is the author of Craniosacral Therapy and the Energetic Body, and the founder of Wellness Institute, an international school teaching Craniosacral Biodynamics. Roger has led professional trainings in Australia since 2005. He is currently teaching a Craniosacral Biodynamics foundation training and an advanced seminar series focused on nervous system resiliency.
As an integrative therapist (psychotherapy, craniosacral therapy, and polarity therapy), Roger finds nervous system resiliency is often the key to effective therapeutic changes.
Roger has worked in both mainstream healthcare and private practice and advocates a skill base that is useful in most healing professions.
General Information:
Essential Items to bring: lunch (not provided), massage table and large towel.
To ensure the success of this seminar, it is a requirement that you bring above items to the event. If you do not have a massage table, please arrange table hire via https://www.firm-n-fold.com.au/shop-online/hire-equipment or company of your choice.
CPE: 6 CPE points
Notes: Seminar notes will be emailed to participants one week before the event.
Please note: If it is deemed that a seminar is not viable, it may be postponed or cancelled by ATMS and participants of the seminar will be notified 1 week before the scheduled date of the seminar.
Please be advised that it is not permissible to bring children to ATMS seminars.
ATMS Cancellation Policy: Bookings cancelled with less than 7 days notice before the seminar date will not be entitled to a refund or credit.