Description
Hands-on science for curious kids who like to make things, experiment, use gadgets and find out cool stuff. We'll discover WHY stuff happens, WHAT makes things the way they are and HOW things work!
We'll make fun gadgets, we'll mix up chemical compounds, build and test models, investigate with scientific equipment and experiment with super-cool science! There'll be lots of making and experimenting for everyone to get involved, with all the tools, equipment and ingredients provided.


Messing Around with Boats - 16 April 2020
Build and test your own boat using recycled computer parts, plastic bottles, rubber bands, duct tape, chopsticks and more! Learn how the shape of hulls, bows and paddles change the way a boat moves and test your prototype for streamlining and aqua-dynamics. Sail your finished boat on the ponds at the Garden at the end of the day!
Water Rockets - 23 April 2020
How many meters can you blast your water rocket into the air? Investigate chemical and water pressure rockets using a range of recycled plastic bottles and parts. What is the perfect payload for the highest flight? Customise your rocket to see how far they will fly? Come and build your own and find out!
Where: Education Centre, Blue Mountains Botanic Garden, Mount Tomah
Session time: 11:00 am - 1:00 pm
Who: Recommended for children 8 -12 years old and their parents or carers.
Cost: $20.50 per child, per session. Accompanying adults free. Includes all activity materials
Bookings: Essential online
Questions? programs.info@bgcp.nsw.gov.au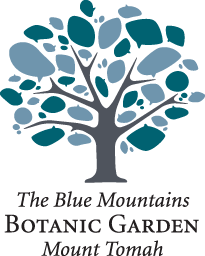 learn about the incredible adaptations of carnivorous plants,