Description
This event is now sold out! (no door sales)
Neko Nation in association with TWH and SMASH! present the debut Australian tour of TeddyLoid!
TeddyLoid (Japan)
TeddyLoid is one of Japan's amazing EDM breakout stars. Famously well known for the Me! Me! Me! video from Animator Festival, the video went viral thanks to its overcharged sexual imagery and bizarre story, stunning animation and of course TeddyLoid's amazing music.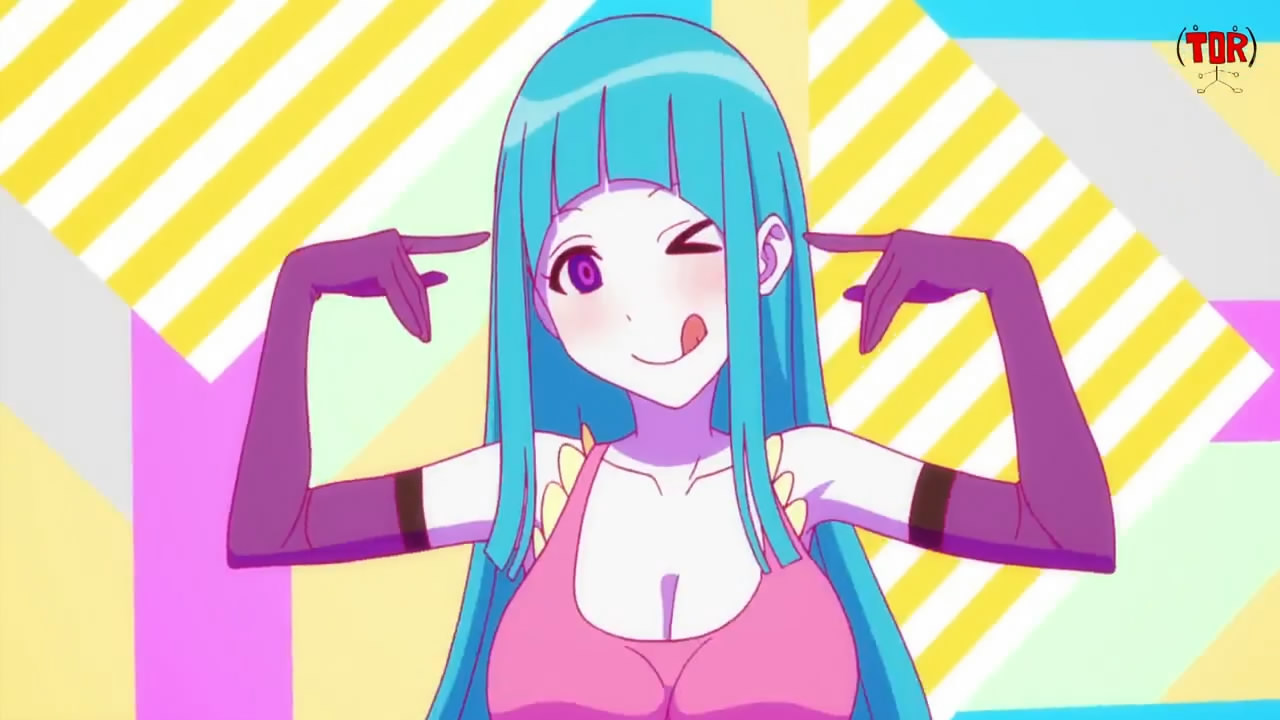 TeddyLoid is far from a one hit wonder, he has worked on the soundtrack to Panty and Stocking including tracks such as Fly Away, D City Rock and the Theme to Scanty and Kneesocks. He has worked with some big names such as Vocaloid acts Hatsune Miku and IA, producing music for animes including Sailor Moon Crystal and Mekaku City Actors, remixing and performing with J-Pop legends Momoiro Clover Z, producing music for Square Enix and has just released his second album SILENT PLANET.
www.teddyloid.com/
www.facebook.com/TeddyLoid-521960031189947/
www.twitter.com/TeddyLoidSpace
Neko Nation in combination with TWH and SMASH! are proud to present TeddyLoid for his debut Australian tour! He will be supported by S3RL

S3RL (QLD)
The #1 hard dance DJ in Australia and #11 in the world (
TopDeejays.com
), S3RL doesn't need much of an introduction. S3RL is well known to ravers and anime fans all over the world, his unique mix of high energy hardcore and pop culture references has seen many fan dancing hard and going crazy for his music. Well known for tracks such as Pretty Rave Girl, Kamehameha, Princess Bubblegum, Pika Girl, MTC and many more, Neko Nation is proud to once again have S3RL on for Neko Nation Brisbane!
www.djs3rl.com/
www.youtube.com/user/S3RL
www.facebook.com/DJ.S3RL.Official.Fan.Page/
TeddyLoid will be playing at three shows in the first week of March:
Sydney: Friday, March 4th 2016 @ Manning Bar
Brisbane: Saturday, March 5th 2016 @ AMPED
Perth: Sunday, March 6th 2016 @ Gilkisons (Foundation Day Long Weekend)
Neko Nation is Australia's premier anime party event who will be celebrating their 5th year anniversary with TeddyLoid and S3RL. Neko Nation is the only anime dance event of its kind to take place in all 5 major capital cities of Australia. Featuring anime, gaming and Japanese music DJ's, cosplay friendly environment, video gaming, free candy, free glowsticks, spectacular sound, lighting and decor, safe and secure environment and Neko Nation's famous free sushi served by catgirls!
ヾ(@゜▽゜@)ノ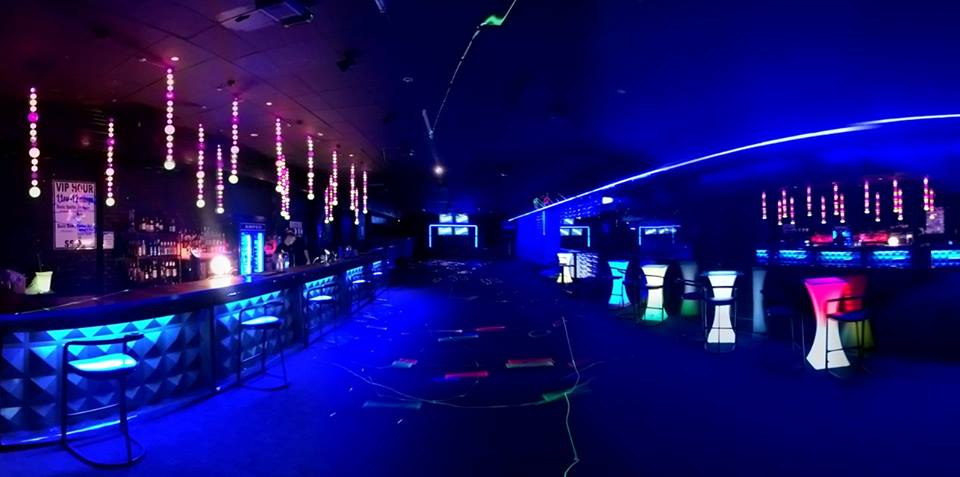 Welcome to Neko Nation, Australia's unique and leading anime party inspired by the anime nightclubs of Akihabara, Japan! Neko Nation is home to anime, gaming, Japanese music DJs, plus chiptunes, Bubblegum pop, J-Core and a wide variety of surprises musically from local Sydney DJs and an awesome list of special guests interstate DJs supported by catgirl go-go dancers and poi twirlers! (ノ´ヮ´)ノ*:・゚✧
Taking place at AMPED a spectacular venue that opened it's doors in 2015 featuring an absolutely phenomenal UV and lighting setup. The venue boasts a massive dance floor, great bar staff serving awesome cocktails, lovely chill areas and is incredibly close to Fortitude Valley Train Station. Neko Nation is very excited to be partnering up with Brisbane's greatest new venue, AMPED!
For anime fans and those with an interest in Japanese culture this is an event not to be missed! Neko Nation is well beloved in Brisbane and all around Australia being considered by many to be one of the major highlights of the anime events scene all around Australia. Neko Nation welcomes veterans and newcomers with a friendly and loving atmosphere, this is one night not to be missed! ヽ( ★ω★)ノ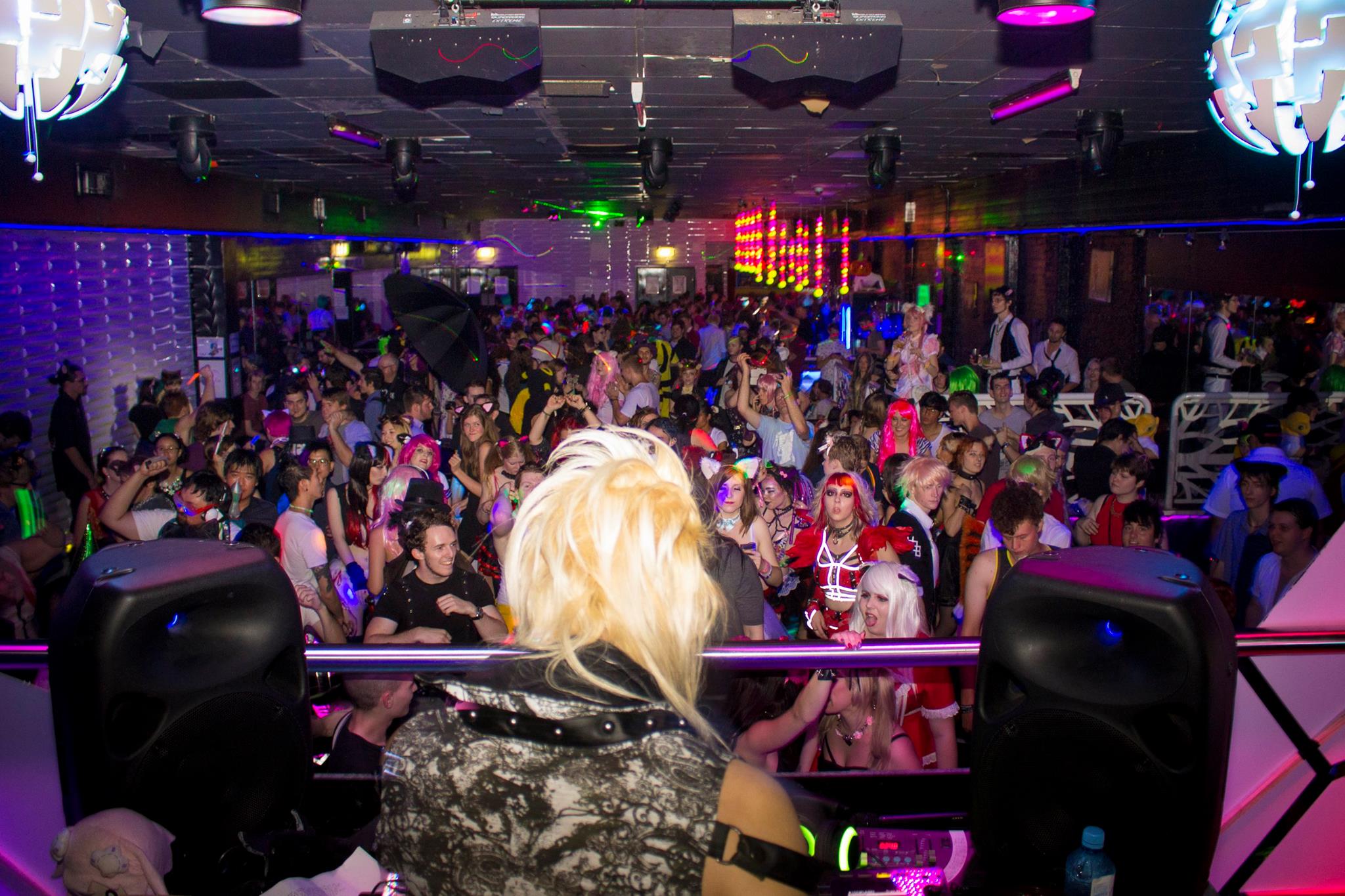 Get your tickets ASAP, as Neko Nation Brisbane events are known to sell out in the past!
(Feb 24th Update)
Paradise Crew
Paradise Crew have been wowing many J-Pop and K-Pop fans all across Queensland with amazing performances at Gold Coast Multicultural Arts Festival, Lunafly Showcase and the massive Neon Pop event! We are excited to have Paradise crew back with their stunning dance moves, great looks and crowd stopping performances! <3
Aisaka Dream
This stunning burlesque model is a lover of all things anime, gaming and pop culture. She's performed at a number of burlesque events around Brisbane, wowing audience with her unique ability to move her body, dancing with fans and a variety of objects and telling a wonderful and sexy story with her performances. We're incredibly excited to have her at Neko Nation's 5th anniversary event! <3
Neko Nation Brisbane featuring TeddyLoid (Japan) and S3RL
Caturday, March 5th
8pm-4am
AMPED
239 Brunswick Street, Fortitude Valley
18+ Event
This event is now sold out! (no door sales)
Sponsored by
AnimeLab
Beserk
Madman
Malkavian Promotions
Siren Visual
FAQs
Are there ID requirements or an age limit to enter the event?
Neko Nation is an 18+ event. Neko Nation takes place in a licensed venue, according to the liquor licensing act, only the following current (not expired) ID is acceptable
- Proof of Age Card
- Australian Driver's License
- Passport (Any nationality)
Student cards, bank cards and mecha licences are not acceptable by law, teenagers can pilot mecha anyways.
What is the dress code for Neko Nation?
Cosplay is highly encouraged! We encourage cosplay, alternative and unique outfits for you to dress to impress for your chance to win prizes! We are very open minded with our dress policy, although please cover up all your appropriate parts and wear enclosed footwear.
What is the weapons and props policy for Neko Nation?
Weapons are highly discouraged at our events, unless made out of weaker materials (foam, cardboard) and look non threatening, (guns and swords are generally a no-go, compared to staffs and wands). Our policy is similar to many cosplay conventions although we tend to be a bit stricter, due to the darker environment, people dancing and alcohol. Security has the final say in regards to props and weapons.
What are my transport/parking options getting to Neko Nation Brisbane?
Via public transport, it is a short walk from the Fortitude Valley Train Station. Via car, we recommend parking off the Brunswick Mall off Albert Street.
Where can I contact the organizer with any questions?
Via the Facebook event page, Eventbrite page or website. Please note, we will not answer any questions within 48 hours of the event due to production work.
How do I bring my ticket to the event?
You can display the ticket using one of three methods:
- Displaying the ticket by downloading the free Eventbrite app on your phone
- Displaying the ticket on e-mail on your phone
- A printed paper copy of the ticket
Is my registration/ticket transferrable?
If you wish to sell your online ticket, you will need to transfer the ticket into someone elses name, please see this link on how to do so: http://help.eventbrite.com/customer/en_us/portal/articles/430100, if there are unforeseen circumstances at the last minute, you can use the ticket under the original ticket purchasers name, however it is highly reccommended the former process is done if you wish to ensure nobody else can use your ticket. Tickets are an all in purchase and can not be refunded.