Description
Join our Neighbourly rides for Newbies of any age for a fun and social ride. We ride for 40 minutes at a leisurely
pace to help build confidence on your bike. We explore the local parks, bike paths using safe routes.
ARE YOU A NEWBIE RIDER?

● Just bought a bike and need an incentive to start riding?
● Looking for places to ride locally?
● Want to discover where to ride
● Meet other newbies over coffee after the ride
● Anyone is welcome - Kids, adults, friends and families
● Supportive & confidence building rides


KIDS
Children under 16 years will need to be accompanied by a parent or guardian
For safety reasons can you please add each child to the number of tickets as we limit the ride to strictly 20 registered riders.


MEETING POINT
At Bean Counter Cafe the corner of Railway Place and Gillies Street.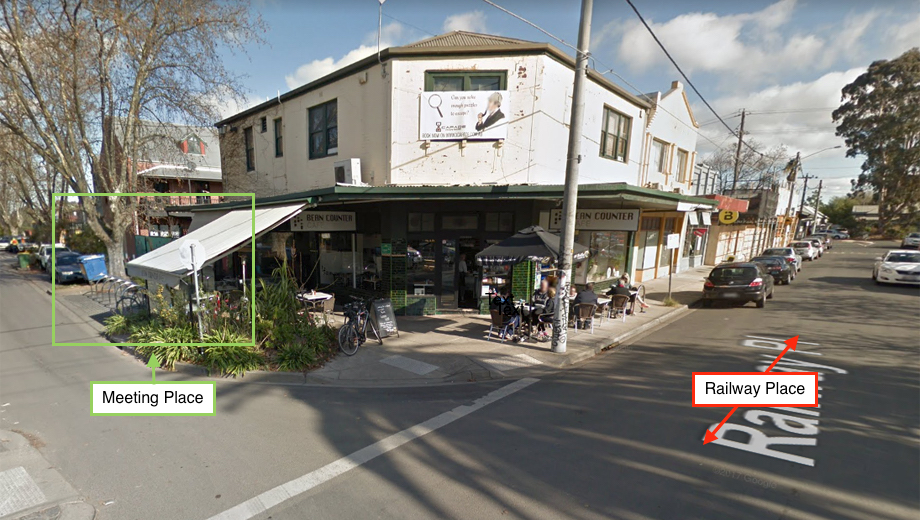 GETTING THERE
If you are catching the train, you can get on the Hurstbridge train and get off at the Fairfield Railway Station
stop or from the Epping/Mernda line and ride 2.5kms from Clifton Hill Station.


PARKING
There is parking on Railway Place and on Gillies Street.


BRING

● Plenty of smiles
● Your bike (in good working order with a bell)
● Helmet (mandatory and it's the law)
● Lights (front & rear are advisable for added visibility)
● Water bottle
● Sun tan cream & weather protective clothing in case it rains or gets cold
PREPARATION
● Pump up the tyres
● Oil the chain
● Take your bike for a short ride to make sure everything is working well


ON THE DAY

● Arrive 15 minutes early to meet your fellow riders
● Enjoy a quick bike inspection
● Be ready to leave at 10:30am


CLOTHING
Comfortable clothing and shoes (runners, recreational shoes etc) and a means to avoid long pants being caught
in the chain
COFFEE
Join us for a coffee after the ride at the Bean Counter cafe


WEATHER, UPDATES & CANELLATIONS
It's raining at 8:00am or above 30º the ride will be cancelled however Neighbourly Ride is about being social & meeting new people so join us for a coffee at 8:30am at the Bean Counter Cafe.


REWARDS
Join us and refer your friends & family to earn points for free coffee, a bathing pass to our friends at Peninsula Hot Springs


WHAT OUR NEWBIES SAY
Check out of video's featuring many Neighbourly Riders and their experiences:
http://home.bunchrides.com/neighbourly-ride/testimonials
CONTACT
Your Neighbourly Ride Leader is Andrew
Email: nr_fairfield@bunchrides.com - Mobile: 0419 948683
www.neighbourlyride.com

BY REGISTERING YOU AGREE TO OUR TERMS OF SERVICE
By registering youI have read, understand and agree to the Terms of Service and waiver
http://home.bunchrides.com/registration-terms-of-service
OTHER INFO
Our Neighbourly Rides are insured and our Ride Leaaders have Working with children accrediatation

We offer the first ride for free, to make Neighbourly Ride sustainable, we charge a nominal $5 for each ride there after + .$1.24 Eventbrite fee + $0.62 GST