Local Buy is proud to partner with ArcBlue, to bring you this live, online, facilitator-led course, hosted via the Digital Academy.
About this event
Part 1: Tuesday, 5 October 2021 - 11.00am - 2.30pm
Part 2: Wednesday, 6 October 2021 - 11.00am - 2.30pm
This practical workshop (held across two half-days) is aimed at participants who are involved in negotiations and need an introduction to the skills and process in commercial negotiation. A series of activities and games bring the examples to life giving learners the chance to practice and hone their skills.
Workshop participants will gain an understanding of the differing techniques available and how to apply them to their situation.
Introduction what is negotiation all about and why do we negotiate?
Methods of persuasion and their application to influencing in business
Attributes of a good negotiator and the various negotiation styles
"Golden Rules" of persuasion: how to influence others effectively
How to detect and deal with the other party's attempts to influence you
What are the different phases of the negotiation and what to do in each one including preparing, variables, setting targets and ranges, questioning techniques, conditioning and concluding
Negotiation tactics focusing on seven core tactics
By the end of the workshop, participants will be able to employ a variety of persuasion methods to achieve their goals; distinguish the phases of negotiation and the behaviours appropriate at each phase; and identify the importance of preparation and planning in determining the outcome of negotiations.
To find out more about Local Buy visit localbuy.net.au.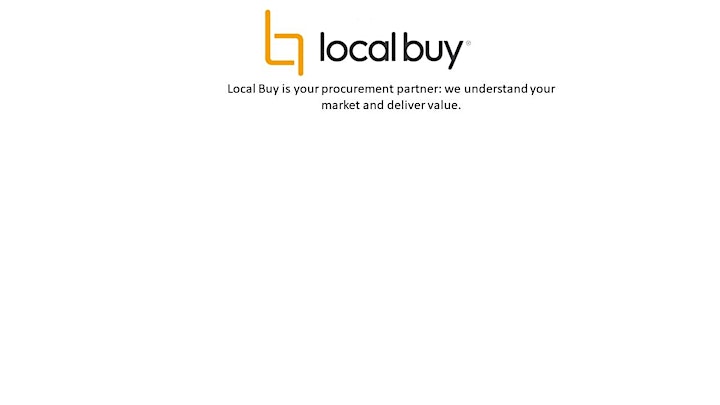 Refund Policy
Contact the organiser to request a refund. Eventbrite's fee is nonrefundable.