Description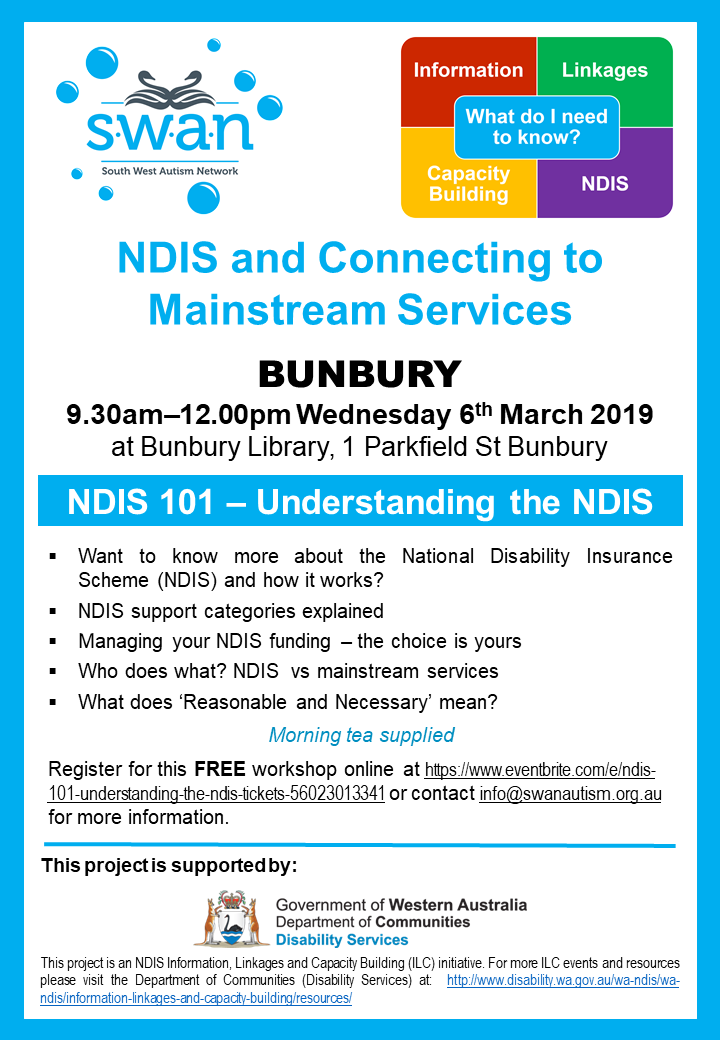 NDIS 101 – Understanding the NDIS
Want to know more about the National Disability Insurance Scheme (NDIS) and how it works?
NDIS support categories explained
Managing your NDIS funding – the choice is yours
Who does what? NDIS vs mainstream services
What does 'Reasonable and Necessary' mean?
Morning tea supplied
Contact info@swanautism.org.au or phone 0499 819 038 for more information.
This project is supported by:

This project is an NDIS Information, Linkages and Capacity Building (ILC) initiative. For more ILC events and resources please visit the Department of Communities (Disability Services) at: http://www.disability.wa.gov.au/wa-ndis/wa-ndis/information-linkages-and-capacity-building/resources/