Event Information
Refund Policy
Refunds up to 7 days before event
NCEIF Breakfast 2020 series
About this Event
The National Community Engagement for Infrastructure Forum (NCEIF) would like to invite you to an online series of breakfast sessions to discuss how community and stakeholder engagement for Infrastructure development and natural resources has changed as a result of the global pandemic. What challenges are we facing? How have we adapted? We have enlisted some of the best in our sector to showcase what they are doing and give their take on how we can embrace our "whole new world".
We will open our breakfast series, with the inspiring Romily Madew – CEO of Infrastructure Australia. With all this change, we have been fortunate to see more government spending on Infrastructure projects which will make the work we do busier than ever. The federal budget last week saw an announcement of $2 billion in funding to deliver road safety projects as well as $1 billion of funding for the Local Roads and Community Infrastructure Program, on top of the $500 million already announced. Romily will look at what this means for our sector.
With an increased workload on the horizon, we are having to change the way we work as the community engagement session at the town hall is no longer an option. We wanted to keep you up to date with what is happening in the industry and highlight some case studies of working with lockdowns and virtual engagement and to help prepare you for what lies ahead.
We have arranged 3 x one hour breakfast webinars to be held before Christmas.
Webinar One – Not panicking during a Pandemic. A Whole New World – delivering infrastructure stakeholder and community engagement during and post this global pandemic.
Thursday 19 November at 8.30am AEDT
Keynote address
Romily Madew, CEO – Infrastructure Australia
The new age of COVID – delivering infrastructure during and post this global pandemic. What do community and stakeholder engagement professionals need to know? What does the pipeline of projects look like? How can we best adapt?
Case Study – North East Link
Vanessa Williams – Manager, Communications and Stakeholder Relations, North East Link Project
Starting construction during a pandemic and the harshest lockdown in the country. What were the engagement challenges and how did you overcome them? Tips?
Case Study – Parramatta Light Rail
Rhys Haynes – Director of Communication and Engagement, Parramatta Light Rail
Managing community and business expectations and starting construction during a global pandemic. What are the engagement challenges and how have you overcome them?
Webinar 2 – Legends breakfast – Meet the legends in our sector.
Thursday 3 December at 9am AEDT
They've seen it all, but maybe a global pandemic has even challenged them a little? Let's discuss this 'whole new world'. What's your advice for embracing the challenges that face us? Hear from our most seasoned professionals in our sector? Melanie Layton will host this sit down with Kathy Jones, Jill Hannaford and Max Hardy. Collectively, they've been doing this for over a hundred years.
Webinar 3 – The digital engagement revolution. Where to now?
Thursday 10 December at 9am AEDT
More information coming soon.
As you have previously attended one of the NCEIF forums, we would like to offer these sessions at no cost. We do however need you to register. If you don't have your complimentary code, please email our Event Manager at info@nceif.com.au
Once you register, we will forward the Zoom codes. Please also note that the times above are EST - hence daylight savings time.
If you have colleagues that would like to attend, we have a special offer of $20 per session or all 3 sessions for $50. The best news is that you will be able to deduct this investment from your 2021 NCEIF Brisbane conference registration.
We hope that you will be able to join us and stay connected with our community.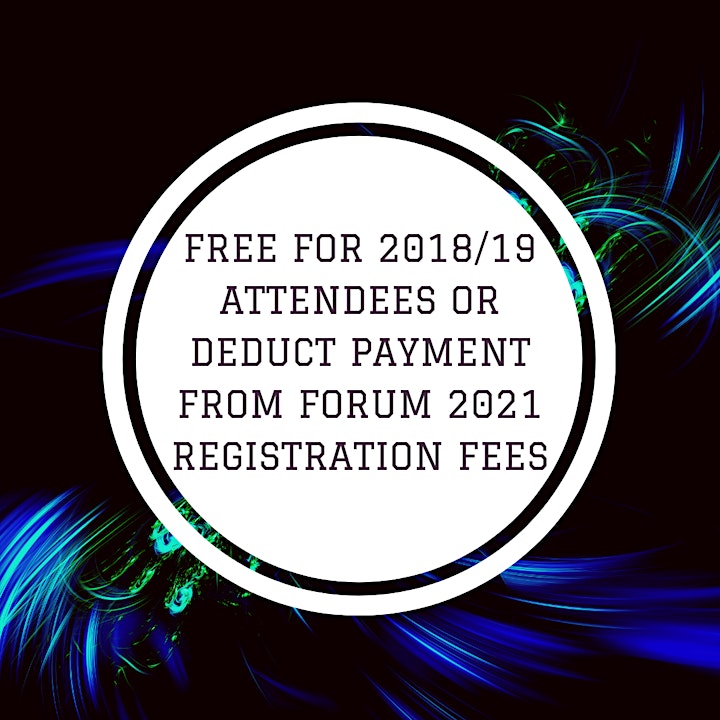 Date and Time
Location
Refund Policy
Refunds up to 7 days before event