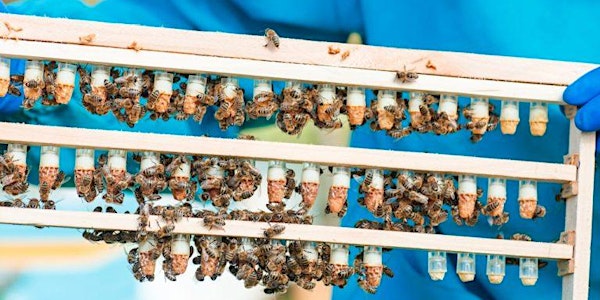 NBB monthly meeting - Raising your own queen bees with Bruce White
Event Information
Location
Tramshed Arts and Community Centre
1395A Pittwater Road
Narrabeen, NSW 2101
Australia
Bruce White will show how you can raise your own queen bees and answer questions in relation to Honey and Wax Competition at Easter Show
About this event
We are please to have Bruce White OAM as our guest speaker to present how to raise your own queens.
Bruce began in bees while at primary school. He worked at the NSW Department of Agriculture for 43 years as an apiary officer. Bruce has served on the RIRDC Honey Bee Research and Development Advisory Committee and the New South Wales Apiarist Association, had an active role in the Australian Queen Bee Breeding program and has contributed to beekeeping education and biosecurity.
In addition, Bruce will address any questions you might have in relation to entering the National Honey Competition at the Royal Easter Show 2022 (entries close Feb 9th).
As usual, we will also have a general Q&A session on beekeeping related topics.
Event is free for members and $5 for guests, collected at the door. Please have the right amount ready.
Based on the latest updates we should be able to go back to face to face meetings at the Lake View Hall at the Tramshed Arts & Community Centre.
Due to COVID19 restrictions seats will be limited and booking is mandatory.
Date and time
Location
Tramshed Arts and Community Centre
1395A Pittwater Road
Narrabeen, NSW 2101
Australia