Description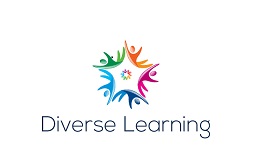 ---
Presenters: Meg Eusope & Johanna Ng
Friday 10th November
Navigating the NDIS for Families
7-9pm
Free Creche. Numbers limited. Book tickets for each child requiring care. Please email us age and support needs. Must be booked by 9pm Thursday 9th November.
Johanna Ng and Meg Eusope
---
Johanna Ng is a registered provider with NDIS and an advanced accredited Social Worker. She has been navigating the NDIS since it's inception and has two children on the spectrum. She is passionate about empowering people to take control of their own lives whilst being there to walk alongside them and share their journey. Her commitment as a social worker is to the empowerment of individuals, families, groups and communities. She has experience in; working with families with a child with Autism, running social skills groups for adults and children with ASD, the facilitation of support groups, community development, volunteer training and coordination, teaching, mentoring and working with people across the generations.
Meg Eusope is a registered provider with NDIS and a qualified teacher. She is also Programs Coordinator of Asperlutely Autsome, and facilitator of Four Oaks Social Skills 'Outdoor Connections' and Asperlutely Autsome Inc Homeschool workshops. She has much lived and professional experience working with families who have a child/ren with Autism Spectrum Disorder. She has also been navigating the NDIS system for her family and for others for over two years. She is passionate about education, advocacy and ensuring all children and families are able to be supported and live life to its fullest potential.