Description
This talk presents early career advice on navigating a research career in an academic setting. It covers some of the challenges faced by PhD students, post docs and Lecturers and identifies some useful strategies for developing a personal research brand and getting papers written quickly and effectively. It draws from recent papers written by the author and his own experience supervising graduate students and post docs and mentoring early career faculty.
References the talk will draw upon:
McDonnell, 2017. The sustainable professor. Science, 357 (6356): 1202-1202.
McDonnell, J.J., 2017. Paper writing gone Hollywood. Science. 355(6320): 102-102.
McDonnell, J.J., 2016. The 1-hour work day. Science, 353(6300): 718-718.
McDonnell, J.J., 2015. Creating a research brand, Science 349 (6249): 758-758.
More about Jeffery J McDonnell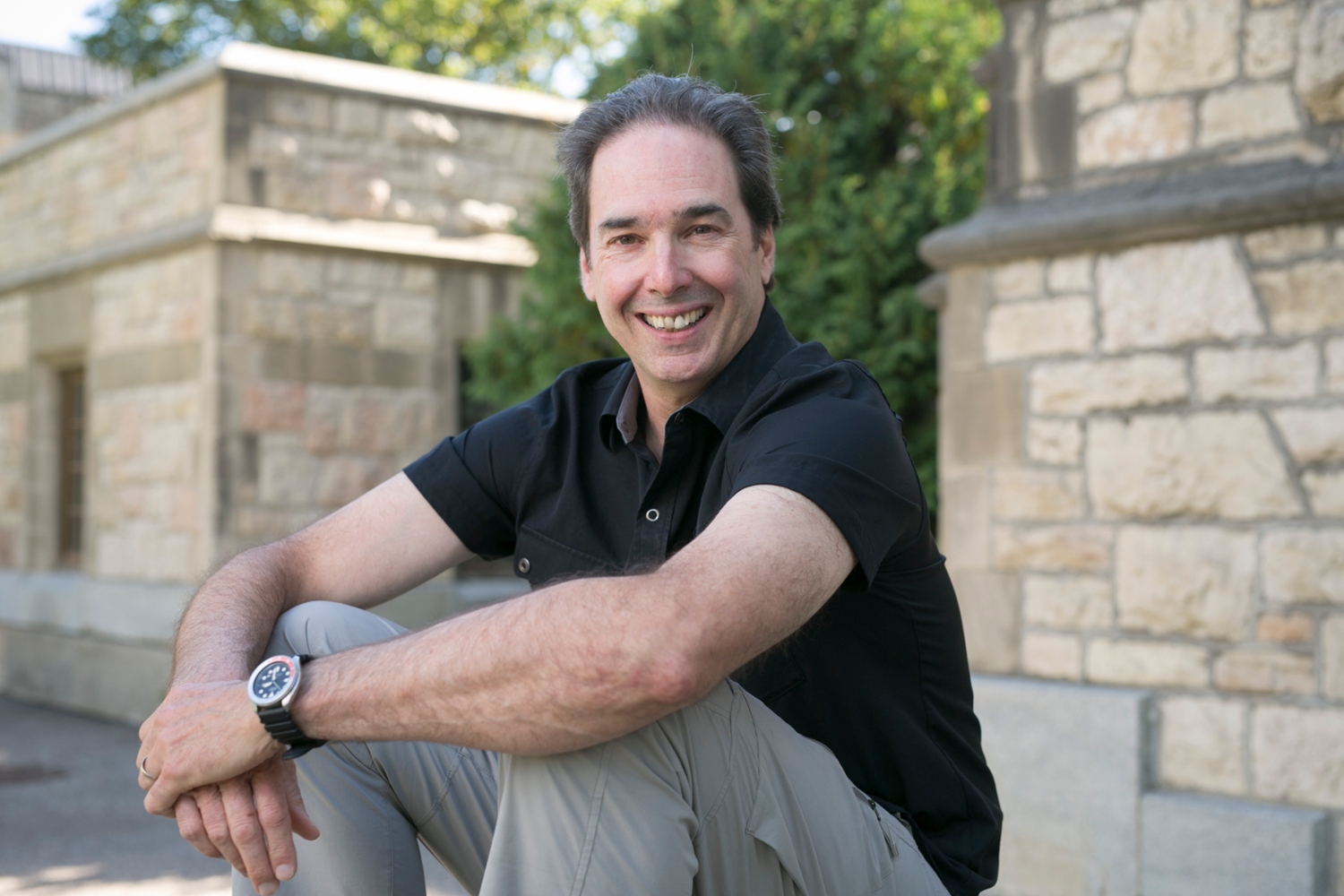 Jeffrey J. McDonnell was born in Toronto, Canada and has a BSc (Hon) from the University of Toronto, MSc from Trent University and PhD and DSc from the University of Canterbury, where he was a Commonwealth Scholar. He has taught at Utah State University, SUNY College of Environmental Science and Forestry and Oregon State University, where he was Richardson Chair in Watershed Science and University Distinguished Professor. Since 2012, he has been Professor of Hydrology and Associate Director of the Global Institute for Water Security at the University of Saskatchewan. Jeff's work focuses on new ways to measure, understand and model streamflow generation processes. He has co-authored >300 articles on watershed hydrology and co-edited the Elsevier textbook "Isotope Tracers in Catchment Hydrology". He was the founding Editor of HPToday and sits currently on a dozen journal editorial boards. He is an elected Fellow of the Royal Society of Canada (Canada's National Academy of Science), and an elected Fellow of the Geological Society of America and the American Geophysical Union. He is the 2016 winner of the International Hydrology Prize (Dooge Medal) from the International Association of Hydrological, UNESCO and World Meteorological Organization. Previously, he has received the Dalton Medal from the European Geophysical Union and the Birdsall-Dreiss Distinguished Lecturer Award from the Geological Society of America. Jeff is currently President of the AGU Hydrology Section and Visiting Distinguished Professor at Tsinghua University.
This seminar will be available via zoom, USC Video Conferencing application. (Further details below)
---
FAQs
What are my transport/parking options for getting to and from the event?
For parking information at USC, Sippy Downs Campus check out https://www.usc.edu.au/explore/usc-locations/parking
Link to USC Sippy Downs map is https://www.usc.edu.au/explore/usc-locations/maps#sippy-downs
Link to Transport options is https://www.usc.edu.au/explore/usc-locations/transport
How can I contact the organiser with any questions?
Please contact Michelle Tapp or Kiaya Adams via ResearchCentres@usc.edu.au or call +61 7 5456 5752
Do I have to bring my printed ticket to the event?
No
Is this a free event?
Yes
Is it ok if the name on my ticket or registration doesn't match the person who attends?
Yes
Is my registration fee or ticket transferrable?
Yes
Can I watch the seminar live?
Yes, the university uses ZOOM, a video conferencing application to connect participants off campus to watch the workshop live. We ask that you join the zoom session at least 10 minutes prior to the start time and also use the "raise hand" feature of zoom if wanting to ask a question during the session. If you have any problems joining the session please contact Michelle Tapp or Kiaya Adams via ResearchCentres@usc.edu.au or call +61 7 5456 5752 or if calling prior to commencement of seminar please text or call 0439 070 977.
---

Meeting ID: 539 810 3272
Zoom is the University of the Sunshine Coasts video conferencing solution. To join your Zoom meeting simply choose the method you want to use to connect from the options below:

Topic: Navigating an academic career
Join from a PC, Mac, iOS or Android: https://usc-au.zoom.us/j/5398103272

Or iPhone one-tap (Australia Toll): +61280152088,5398103272#

Or Telephone:
Dial: +61 2 8015 2088
Meeting ID: 539 810 3272
International numbers available: https://usc-au.zoom.us/zoomconference?m=uP_tz66MPxpGSeX4llF_FcKR9h2k2hUJ

Or a H.323/SIP room system:
Dial: +61 2 6222 7588
or SIP:7588@aarnet.edu.au
or H323:5398103272@182.255.112.21 (From Cisco)
or H323:182.255.112.21##5398103272 (From Huawei, LifeSize, Polycom)
or 162.255.37.11 or 162.255.36.11 (U.S.)
Meeting ID: 5398103272

Or Skype for Business (Lync):
SIP:5398103272@lync.zoom.us

If you don't currently have Zoom installed on your device (PC, phone or tablet) select the link below for your respective device, and download the software.

Download the Zoom app for iPad and iPhone: https://itunes.apple.com/us/app/id546505307

Download the Zoom app for Android devices: https://play.google.com/store/apps/details?id=us.zoom.videomeetings

Download the Zoom client for a non-USC PC: https://zoom.us/client/latest/ZoomInstaller.exe

For additional help & support you can visit Zoom's Help Center: https://support.zoom.us/hc/en-us

---