This workshop is designed specifically for women, to recalibrate, find harmony and provide strength to balance the demands of your life.
About this Event
About the experience...
The everyday life of a woman can be very complex and demanding. From the stresses of teenage years, motherhood, juggling careers or generally just being a human navigating through these fast paced and anxious filled times. When was the last time you spent quality time with yourself? Not on your phone, not on Netflix - just you....answer is scary isn't it?
This workshop is designed specifically for women, to recalibrate, find harmony and provide strength to better balance the demands of your life. Whether you are a teenager, mother, grandmother or stressed out career woman - this is a safe place to release anything that is no longer serving you and welcome in healing practices to celebrate womanhood together. 
It's not often that women take the time to fully nourish themselves with healing, natural practices that provide long lasting effects to support them. Mothers in particular maybe silently suffering under the constant demands of sacrifice, schedules and caring for others. This event is designed as a personal experience, however, it creates a space that is safe for women to connect to each other, share experiences and heal together. If you don't feel comfortable sharing, that is perfectly fine too - there are no group hugs planned!
Being in nature can enhance health, increase wellbeing and overall assist you to live a happier life. Back in the times of our great ancestors, we lived and evolved in nature. In today's hectic world, most of us couldn't be further away from nature. Take the journey back to nature as a way to reconnect back to your authentic life, rediscover who you really are and improve your overall wellbeing.
When you join us on this experience you will;
enjoy the company of likeminded women
be assisted to deep relaxation with a focus on the physical and emotional needs of women
learn how to reconnect with nature to obtain increased wellbeing
be guided to identify areas in your life which are putting your mental state out of balance
take home techniques to help deal with everyday stress
cultivate new practices to make positive improvements in your life
enjoy a nature experience to rediscover your true self
The 2 hour session (+ tea afterwards) will include;
guided meditations
journalling
nature healing
beginners yoga techniques
take home information and practices
nourishing organic herbal tea blends from @teabeing (due to COVID19 we will not be serving food)
access to members only private facebook group
This event will leave you feeling blissed out, re-energised, positive and confident about being the beautiful woman you are. We try to keep the experience as 'down to earth' as possible and is suitable for all.
Each session with One w/ Earth has different tailored experiences, so you can attend as many different sessions as you want for a new experience and something unique to take away with you.
Grab your friends or women in your family together for an experience like no other.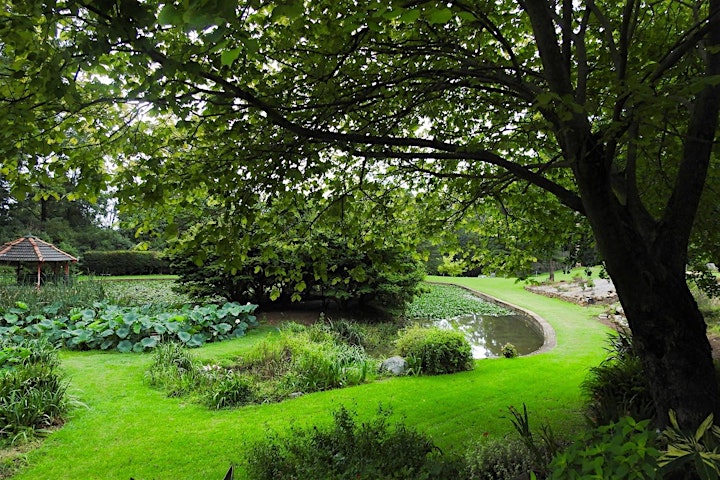 The location...
This is an outdoor event at the exquisite Illawarra Rhododendron Gardens, Mt Pleasant in Wollongong. A beautiful backdrop of impeccable gardens, peaceful views and nurturing nature. Enjoy the beautiful sounds of nature in this unique location.
Full information on the event, parking and meeting spots will be sent via email to ticketholders, please check your junk mail and advise us if you don't receive it a few days before the event. It is important that you register with an email address you check.
IMPORTANT NOTE: One w/ Earth has provided these events as self-help, self-improvement, learning, motivation, relaxation and de-stressing assistance. They do not constitute a replacement for medical or psychological treatment and One w/ Earth neither expresses nor implies any claims to the contrary.
If this event has raised any issues for you or you feel you need to talk with someone - please call Lifeline on 131114. If your life is in immediate danger, please call 000.
TICKETS
Information collected won't be shared
Ticket holders accept being added to our emailing list, you can opt out at any time
If you manage to secure a ticket for yourself and not your spouse/friend etc. just contact me on onewearth@gmail.com - we'll sort it out!
FAQ's
Do I need any specific experience?
Absolutely not. Come with no experience and an open mind. There is no long bushwalking required, but we will be on the cusp of beautiful rainforest. The event is suitable for reduced mobility as the destination is not too difficult nor far.
On the other side, if you are a regular meditator, you will benefit from a 2hr session of nature techniques that will assist enhance your current practice.
What if I haven't meditated before?
There are no pre-requisites and the activities are helpful to anyone.
Are there minimum age requirements to enter the event?
Yes, the event is suitable for +10 year olds and all adults 
What are my transport/parking options for getting to and from the event?
Parking is very limited. Please carpool where possible, no public transport. Parking fees are included in the price of the event.
How can I contact the organiser with any questions?
onewearth@gmail.com
Do I have to bring my printed ticket to the event?
No need to print your ticket, I can check you in without it.
What if ticketholders need to cancel?
Refunds are available up to 7 days before the event, within 7 days, credits will be provided for future events.
What if I have a credit I want to use?
Just DM or message us and we'll sort it out.
What if the weather is bad?
If the weather is too dangerous or uncomfortable the event will be rescheduled. All ticket holders will receive a credit for future events, there are no refunds - however we allow transfers on tickets. All ticketholders will be advised prior to the event via the Facebook event page (please make sure you are checked as 'going' to receive notifications, or just check the discussion). It is the responsibility of the ticketholder to check the event page on the day if the weather conditions may be an issue.
COVID19 IMPORTANT MESSAGE:
Help keep everyone safe from COVID-19, do not attend if you have;
fever or symptoms of respiratory infection (cough, sore throat, shortness of breath)
returned from overseas in the last 14 days
been in close contact with a confirmed case of COVID-19: (coronavirus) in the last 14 days
Together we can help stop the spread and stay healthy. For more information about Coronavirus (COVID-19) visit health.gov.au
We advise all attendees to use the COVIDSafe app.