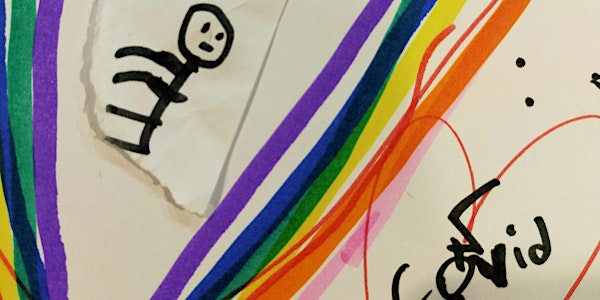 Nature Creative |Free Kids Art Therapy Group Session | Releasing Anxiety
A gentle introduction to Art Therapy within a 45 minute group session, facilitated by Nature Creative Arts Psychotherapist, Tanya Parr.
About this event
Creating a safe space for children aged 7-12 years old to express how they feel using shapes, lines, colour, texture, movement and words...
This session is designed to bring awareness and validation to thoughts and feelings that maybe present during these unusual and challenging times. Creative expression is a way to explore, name and work through different thoughts and feelings. In this session children can do so whilst feeling supported and connected to others.
During their unique art making process, they may find ways to problem solve emotions; shielding, removing or conquering obstacles that are preventing them from feeling safe, happy and free.
Join via the Zoom link that will be accessible after booking your place via Eventbrite.
Please note the ACDT time zone as I am in South Australia.
Please do not join if your child us under 7 years of age. Adults are required to set up the session prior in a quiet space with your child's chosen selection of art materials and paper. Adults should remain close by in case their child requires assistance or comforting. Please note that your child does not need to be good at art and is not interpreted. Their creations are shared with myself and each other, only by choice.
Sessions are limited to 8 child participants. If required, support is offered after in a free phone consultation.
If you are unable to attend, please advise with notice so your place hold can be offered to others. Thank you.