Event Information
Location
Centennial Park
Meet at Paddington Gates
Closest bus stop on Oxford Street Paddington
Description
Join us for Centennial Park's first InstaMeet to celebrate the launch of our Nature and Wildlife walking tour hosted on the izi.TRAVEL app!
The 50 minute walk will take you through some of the most beautiful parts of the Park where you can capture some amazing photos of our native wildlife and plants.
Details
Date: Saturday 24 September 2016
Time: 2.45 pm
Meeting Point: Paddington Gates, Centennial Park
What to bring: A smartphone, headphones and comfortable walking shoes
Light refreshments will be provided at 5.00 pm.
RSVP by 19 September to Theresa Lord – Theresa.Lord@bgcp.nsw.gov.au
The Nature and Wildlife tour on the izi.TRAVEL app will guide you through the park and reveal fascinating facts about the nature and wildlife located at each stop outlined on the map below.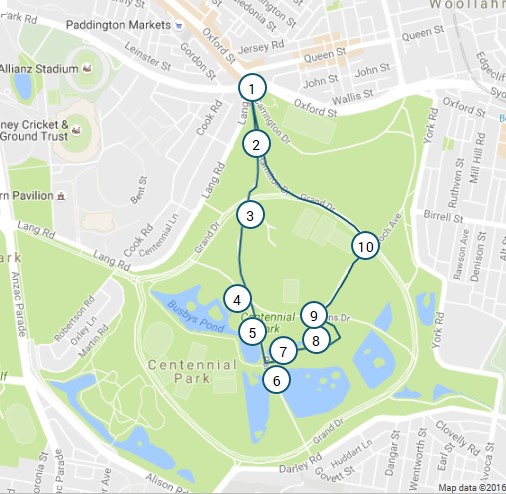 Date and Time
Location
Centennial Park
Meet at Paddington Gates
Closest bus stop on Oxford Street Paddington