Description
Learn about the importance of native bees and other pollinators that play a vital role in food production and plant reproduction. This event will be an educational seminar-style presentation on everything BEES and pollinators by Dr Megan Halcroft.
Megan will give us an insight into the curious lives of native bees. You will learn about:
The importance of bees and other pollinators in our gardens;

Plant/bee co-evolution;

Honey bees' role in food security;

The pollinator/bee crisis;

Comparison of native social bees (honey and stingless bees);

Comparison of native solitary and semi-social bees; and

How to support native bee populations in our backyards.
Following the talk, you will have the opportunity to explore the gardens at the Sustainability Hub and see how many different species of pollinators you can can spot at work in the garden.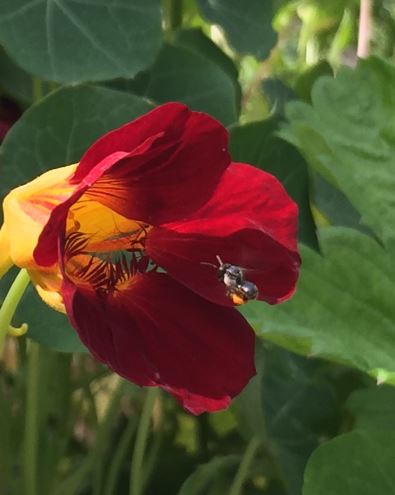 This workshop is free for Blacktown City residents. If you are not a resident then please phone us on 98396055. Places are limited at booking is essential. If this workshop becomes booked out your name will be put on a waitlist and we will contact you if a spot becomes available.