About this Event
Hume's National Tree Day celebrates wildflowers!
Chocolate lily, daisies, rice-flower, native flax, storks bill, and other indigenous wildflowers will be returned to the native grassland reserve at Sunbury Fields. When we emerge from hibernation, we will hopefully see even more beauty in the spring flowering display.
But first we need you to come in winter to plant some wildflowers. The species selected will provide sources of food for native pollinators like bees, butterflies, and many other insects.
Did you know, most local native bees can only fly up to 350m?
Which means, wildflowers need to be in people's gardens all over the neighbourhood.
To grow your own bee-friendly patch at home, there will be a limited number of free wildflower seedlings given away. Yes FREE wildflowers! There will also be an activity to make your own native bee hotel to take home. Join in with Katrina Forstner from Buzz and Dig, who recently did the amazing native bee webinars hosted by Hume City Council.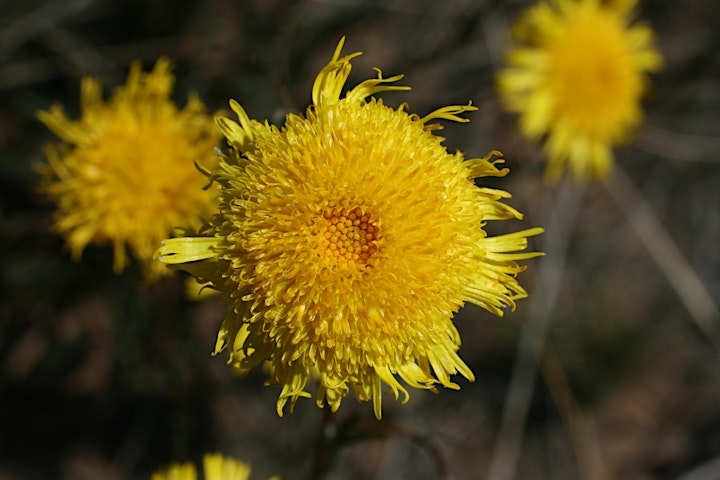 Covid-19 Social Distancing Measures
Please do not attend this event if you feel unwell in any way.
Numbers of participants will be strictly limited to the maximum number of people allowed in outdoor social gatherings (20 people at this stage)
Please arrive at your selected start time. There are staggered start times.
Upon your arrival, register for the event. Please note that your contact details may be passed onto Health officials if there is a need for virus contact tracing.
You'll be asked to plant seedlings for an hour and then join the bee hotel activity for 30mins. There will be a flow of people directed through the event by Hume staff.
The wildflower planting activity will occur over a widespread area in the reserve.
The bee hotel making activity will be spread over a few tables spaced apart.
Hand sanitiser and Nitrile disposable gloves will be provided, along with clean heavy-duty gardening gloves. Or please bring your own gardening gloves.
Please bring your own face mask if you wish to wear one.
Light refreshments will be provided at the end.
Due to Covid-19 restrictions, Council will not be providing a catered lunch.
Bookings are essential
FAQs
Are there minimum age requirements?
Hume City Council's Greening events are free family-friendly and child-safe activities, with people of all ages and backgrounds welcomed. Participants up to the ages of 85 are covered by Council's Personal Accident Insurance policy, but participants older than 85 years are NOT covered and participate at their own risk. Children must be supervised by their parent or guardian at all times.
Please register your attendance on the event sign-in sheet, and follow the event supervisor's safe working instructions.
What are my transport/parking options?
Car-parking is usually available on the surrounding streets to the planting site, or at designated reserve carparks.
For public transport options, check the PTV Journey Planner at http://jp.ptv.vic.gov.au/
What can I bring?
Please wear old comfortable clothing that you wouldn't mind getting dirty, with safe enclosed shoes. Consider if you need to bring a rain jacket or a sun-smart hat. Bring a drink bottle (water, tea and coffee will be provided) and your own packed lunch if you have any special dietary requirements. Note that Council will not be provided a catered lunch due to Covid-19 restrictions.
All of the other tools, equipment and materials required will be provided by Council, including gloves and sunscreen.
When will events be cancelled?
Greening events will cancelled if there is bad weather forecast, including heavy rain, thunderstorms or gale force winds. However light drizzling rain is great planting weather and the event will go ahead if people arrive (check the rain radar on http://www.bom.gov.au/products/IDR023.loop.shtml#skip).
Council staff are normally out on site about an hour before the event commences, setting up.
How can I contact the organiser with any questions?
Contact Melissa Doherty, Urban Biodiversity Officer at Hume City Council
9205 2466
0409 702 086
melissado@hume.vic.gov.au